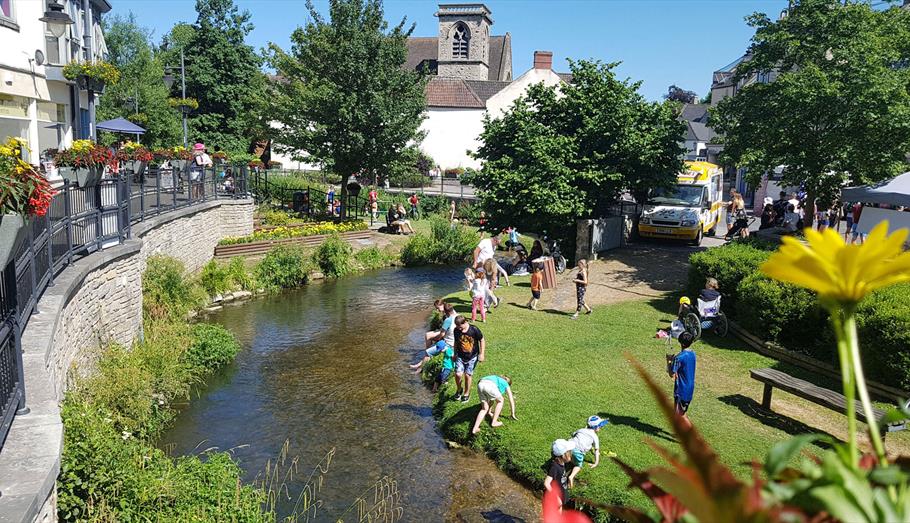 Calne Our Place
Calne Our Place is an independent, voluntary group whose primary project aims are to encourage the Calne community to 'love where they live,' and to promote the area as a 'place of discovery' for residents, businesses and visitors alike.

Calne Our Place is managed by a Steering Group which is driving the project forward with residents joining business members, community groups, councillors and town council staff in a drive to engage visitors and put Calne and surrounding villages on the tourist map.

For the past few years, Calne Our Place has worked with 'start-up' community groups by providing an "umbrella" whereby they come under our Constitution, public liability insurance and banking arrangements. Groups which have benefited from this arrangement include Word Fest (improving literacy), Calne Clean Up Crew (litter picking) and Calne Pocket Park (pop-up garden in the town centre).

We also work closely with other community groups like Castlefields Canal & River Park, Fair Trade, Twinning and the Heritage Centre to pool our resources to promote Calne to put us on the map and help make Calne a better place to live.

Calne benefits from being just over a ten minute drive along the A4 from tourist attractions including the World Heritage Site of Avebury, Cherhill White Horse, the Atwell-Wilson Motor Museum and Bowood House and Gardens.

Calne Our Place conceived a simple idea of promoting the main A4 road that bisected the area into a tourist route. This idea was received enthusiastically and now, thanks to the involvement of Visit Wiltshire, has been transformed into the Great West Way stretching from London to Bristol.
Calne - A Town of Discovery
In order to promote Calne as a Town of Discovery at the centre of the Great West Way, Calne Our Place is working closely with the leading historians in Calne to identify prominent historical people with a strong connection to Calne, especially those who can be linked to some form of 'Discovery'. Joseph Priestley discovered oxygen while living in Calne and Dr. Jan Ingen Houzen, who discovered photosynthesis, is actually buried in St. Mary's Church. Calne is also the home of the Wiltshire Cure, a process for curing pork-meat products, first developed by the Harris brothers, initially as a patented dry cure and later as the first wet cure pork process in the UK.

Calne Heritage Quarter
Continuing on with this 'town of discovery' theme, Calne Our Place has initiated plans to develop the Heritage Quarter as a source of 'hidden gems' which will appeal to visitors and tourists as they travel between Windsor, Stonehenge, Avebury and Bath. Highlights include the Grade One listed Church of St. Mary the Virgin, the Calne Heritage Centre, Castlefields Park, and many charming historical buildings around the Green.

There are many opportunities to learn about Calne's Heritage Quarter during the town's annual Heritage Week each September, which brings the town's past to life with many, mostly free events, ranging from guided walks, talks and family activities.