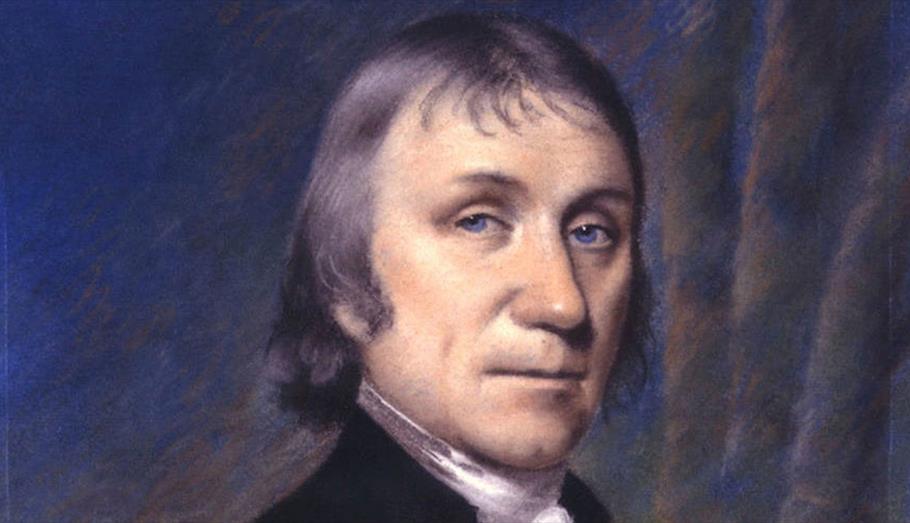 Calne's Famous Folk
Joseph Priestley spent seven of the most productive years of his life whilst living in Calne and Bowood. It was here in 1774 that he discovered oxygen, one of the most significant advances in the history of chemistry.
Dr. Jan Ingen Housz discovered photosynthesis whilst living in Calne and he died in Bowood in 1799 and is buried in a crypt beneath St. Mary's Church. as the blue plaque on Church House relates.
Dunstan was one of the great leaders in Anglo-Saxon England. He was an archbishop of Canterbury, who later became a saint. He was an adviser to three Anglo-Saxon kings advocating a programme of reform that established the king and the church as state powers. Dunstan's opponents challenged him at a council in a hall in Calne in the year 978. The floor collapsed, causing injury and death, as Dunstan argued a return to purer Christian ways. This was known as the miracle of Calne as God was seen to have supported Dunstan, like the beam on which he was standing.
The Harris Brothers invented the Wiltshire Cure, a process for curing bacon and ham products, initially as a patented dry cure and later as the first wet cure in the UK. The Harris Brothers were classic entrepreneurs and if they were alive today they would be on the judging panel of "The Dragon's Den".
The famous Romantic poet Samuel Taylor Coleridge lived in Church Street, Calne from October 1814 to March 1816. Whilst in Calne, Coleridge wrote his "Biographia Literaria" in which he set out his ideas. He prepared for publication his opiate inspired poem "Kubla Khan" and his Gothic Ballad "Christabel". He also made annotations to his most famous poem, "The Rhyme of the Ancient Mariner". It was perhaps his most productive period.