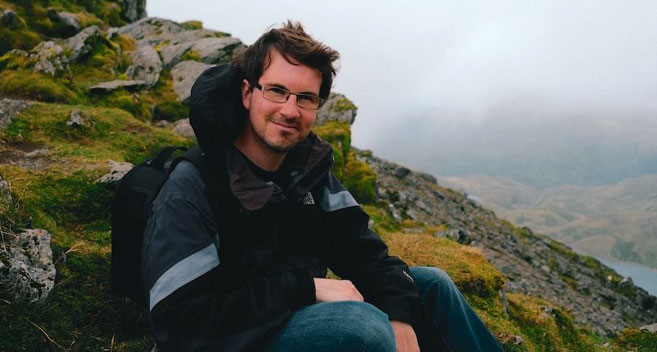 My name's David Woollatt, I'm one of the volunteers behind the Boscombe Down Aviation Collection, near Salisbury.
My background is that I have worked in radio for the last 20 years, first at a number of radio stations across the south of England as a presenter and more recently away from the microphone as a Head of Production for a company called Immedia. My involvement with the collection started about four years ago as a member, it was not long before someone mentioned I had some marketing experience, and then, suddenly I had been voted in as the new Marketing Director! Since then is has been the most amazing journey, witnessing this small, relatively unknown attraction in Salisbury rise to become one of the most popular destinations for families, particularly kids of all ages (even in their 80s) who enjoy the chance to sit in some of the most exciting military jets ever built.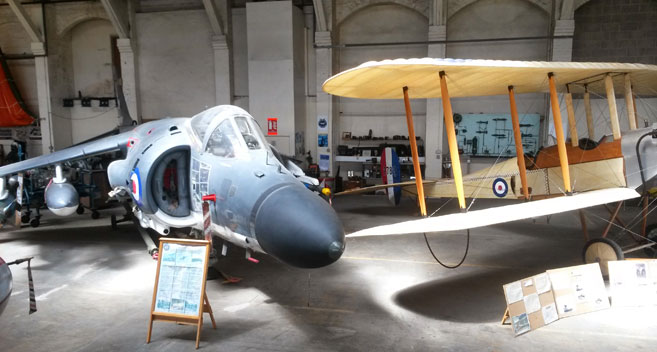 The best bits of working at Boscombe Down Aviation Collection
The best part of my role is that you get a real chance to see your work in marketing and promotion through, from campaign concept stage to delivery, where people are literally walking through the collection's door because they have seen your advert, social media promotion or event. One of the very tangible things that is great to see is the excitement in visitors eyes when they realise that they really can get up close to the exhibits, get in and take photographs. This is something that I try to convey through every piece of my marketing strategy and content.

The collection offers a relatively unique experience, especially as a lot of our exhibits are historical artefacts, many have shaped global events so it really does excite our customers. This alongside our wonderful team of guides, who are on hand to enhance the experience, providing technical knowledge and anecdotes, often about aircraft they have flown.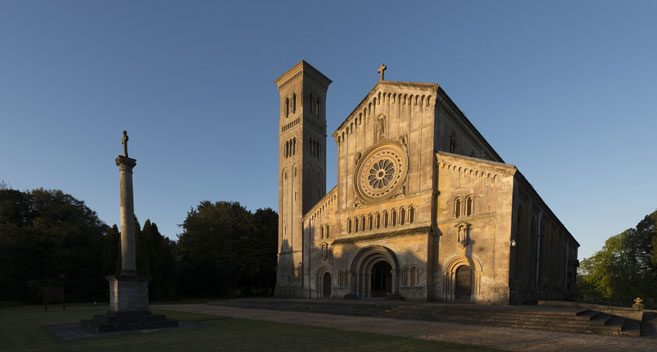 My favourite places to visit in Wiltshire
Many of our visitors come from all over the world, and they are keen to experience the many wonderful places that Wiltshire has to offer. There are so many, and I keep finding more. Aside from the obvious ones (a certain cathedral and some mystical stones) some of my favourites include: the Italianate Church in Wilton, Langford Lakes, Imber ghost village, walking in the Pewsey Vale and Milk Hill, Arundells and so many more!
My hidden gems of Wiltshire
Some of my hidden gems include Coombe Bissett Down and the walk between Salisbury and Britford where you must go and see St Peter's, a stunning Saxon Church in the village centre.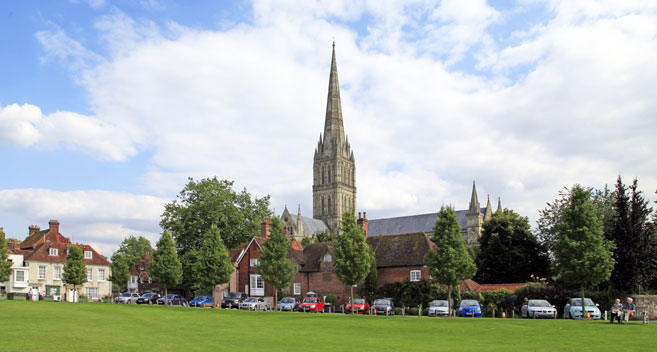 My favourite Wiltshire picnic spot
My favourite picnic spot in Wiltshire would be by the Cathedral (making sure not to drop any litter!). So beautiful and a very peaceful place right in the heart of a vibrant city.
My favourite places to eat out
I'm vegetarian so I'm always the tricky one but there are so many places that do wonderful food, I love Alpinos in Salisbury, The Haunch of Venison, The Refectory Restaurant in Salisbury Cathedral, Britford Farm Shop and The Walnut Tree Inn in Mere - all worth checking out.
Related
1 Comments