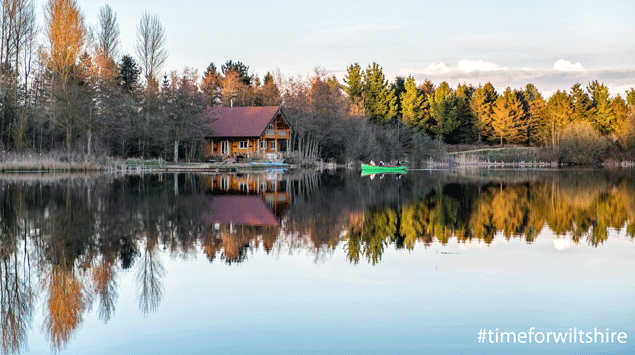 If you're looking for beautiful place to stay just north of the Wiltshire border and have a sense of adventure than Log House Holidays is the place for you! We spoke to James Edmondson to find out more about this luxury establishment and why it's such a special place to stay.
Tell us a little bit about yourself and your role at Log House Holidays
I'm sure most people in a similar situation would agree that there really isn't really a set job role when it comes to working in a small family business. My role includes everything from the guest facing side of things; taking bookings, developing our website, blog and social media to outdoor estate management. There's always a project on, whether it's planting a new wild flower area, or writing a blog on how best to spot otters whilst staying in one of our log cabins! I started out in a graduate position at an investment bank in London in 2012 but quickly made the jump. I had grown up at the lake and would consider myself quite an outdoor person. Unfortunately building financial models on a screen into the early hours of the morning didn't feel like a tangible enough existence for me. From a young age I had helped out around the lake and sitting at my desk in London, I quickly realised how special an opportunity I had back in the Cotswolds. On a tough day at the lake when everything's not going well I still remember how lucky I am to have the opportunity to be involved in a unique project like this. One of the first things I did when returning was revamping the marketing of our holidays. I rebuilt the much needed website, began to grow a social media following and streamlined how we took bookings from a pen and paper arrangement, to a more automated online system. It was very satisfying to see that despite our number of bookings growing, it was taking less and less time to manage. Leaving us more time to concentrate on the conservation and improvement of the nature reserve and on developing our guests' experiences whilst staying at the lake. We started to add more options for our guests to enjoy including spa treatments, paddleboards, bicycles and kayaks, as well as courses to take such as fly fishing and photography. These have all been very successful so we are continually looking for new things to offer guests each year. Keep in the know here.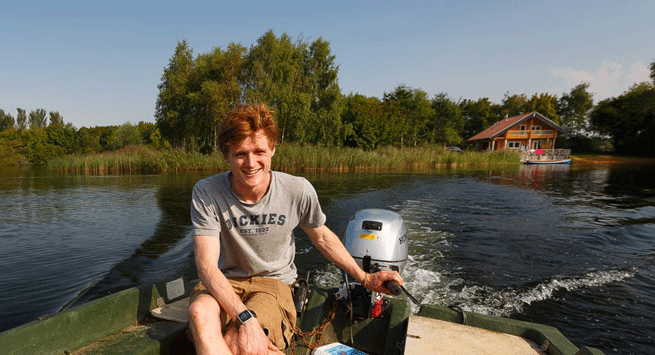 What's your favourite part of the role?
When my Father bought the 100 acre lake in 1980 it was just an ex-gravel pit resembling a moonscape. Over the last 38 years he has planted over 50,000 trees and numerous wild flower and reed bed areas. In 1993 our site was designated an SSSI for the nature that was starting to inhabit the lake and Dad was given an award by Natural England as recognition of his lifetime's contribution to this special site. The trees and flowers are really starting to mature now and it's so great to see his work grow with every new season. The part of my job which I love most is planting new trees and wild flowers and seeing these develop slowly with time. The biggest inspiration for our work is that we are creating a landscape that will inevitably look at its best in about 100 years time, that we are doing something today that future generations of our family will be able to enjoy and manage. A close second would be reading one of our cabin's guests books and hearing the fun and memories that people have managed to find whilst enjoying a short break with us!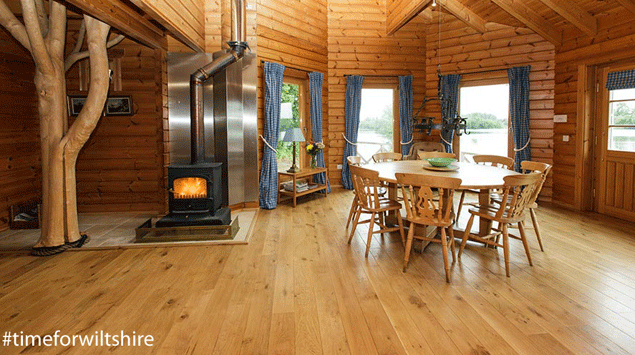 How did the idea for Log House Holidays come about?
My father bought the lake at the age of 23. He left school and travelled to the Yukon to work in an underground silver mine for 4 four years, before returning in search of a life project. The initial idea was in fact to run a fish farm from the lake, but he quickly realised that it would unbalance the fine nature of our spring fed lake so a succession of businesses began - from childrens parties and a petting zoo, to corporate entertainment, and finally to our unique luxury log cabin hideaways that we offer today. I'm sure that life in the wild Yukon and its lakeside cabins must have been an early inspiration for his vision!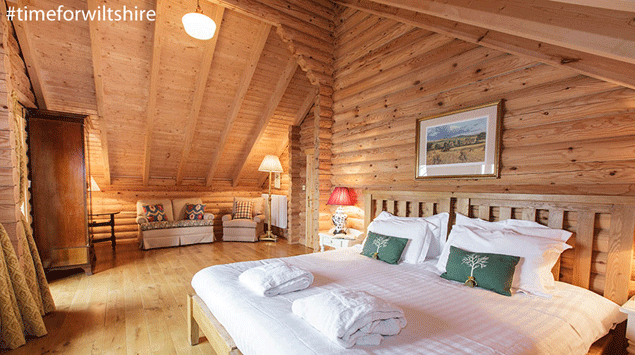 What makes Log House Holidays such an idyllic and unique place to stay?
The lake has grown so organically over the years that we really believe there couldn't be anywhere else that offers what we do. We are only 90 minutes from London and when guests arrive they really can't believe somewhere so secluded and picturesque can exist this close to urban life. Almost all of our guests say that they feel like they have gone overseas and amazingly, almost all of them keep coming back again and again. We've been lucky enough to be fully booked for the last 4 years now which we believe is a good sign that we really do offer something special for guests. Where else in the UK can you unwind in a steaming lakeside hot tub, watching otters glide across a 100 acre lake in front of you and enjoy a sunset like no other?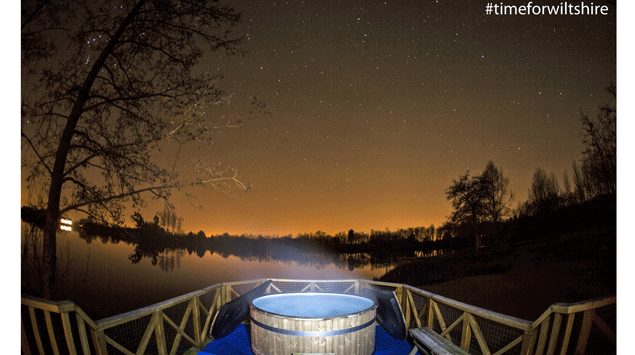 Do you have any hidden gems in Wiltshire that you would like to share with our readers?
We can't recommend more highly the Potting Shed in Crudwell near Malmesbury. On arrival at the lake our guests are given a welcome pack with ideas for their stay. We've tried a lot of the pubs throughout the Cotswolds and Wiltshire and this one is always in our top 3. We often tell our guests to take bikes and cycle to the Potting Shed as it makes a lovely day out, winding through quaint villages enroute with the reward of some fantastic locally sourced food and a cosy atmosphere every day of the week.

Attractions and towns close by include, Abbey House Gardens, Lower Moor Farm, Swindon and Cricklade. To find out more about Log House Holidays visit their website.
Related
0 Comments