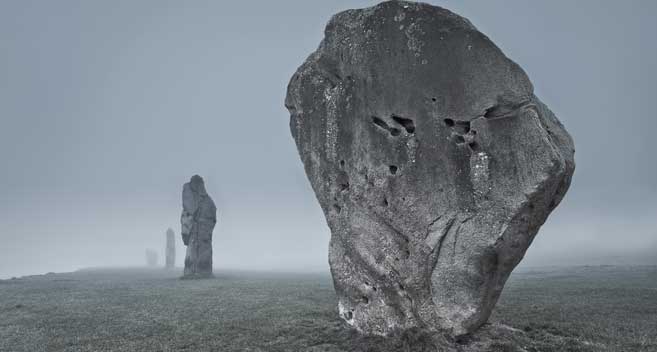 This Halloween experience terrifyingly good events in Wiltshire. Celebrate the spooky holiday in style with frightening trails, pumpkin carving workshops, mysterious stone circles, and a special 'Owl-O-Ween'. Here's our chilling collection of ghoulish goings-on for all the family to enjoy as the nights draw in.
Spooktacular Salisbury
Discover the hidden secrets of Salisbury on a Spooky Salisbury Halloween Walk. Plus, learn a thing or two about the medieval city with the best guided tours in town!
Fangtastic Longleat
Explore the bat cave at Longleat, and see the popular Halloween character in real life! Also, if you dare, go on ghost tour of Longleat House and experience thrilling tales!
A wicked atmosphere
Avebury's ancient standing stones play host to Spooky Adventures at Avebury, a popular spot for eerie shots, and you will certainly feel a chill here.
Trick or treat yourself
Budding cooks aged 6-10 can create their own ghoulish culinary creations as part of a Mini Chefs Halloween at Vaughan's Kitchen in Devizes.
Ghostly journeys
Where better to enjoy a haunted Halloween than at Swindon and Cricklade Railway Halloween Ghost Train? Turn ghost hunter and see how many spectres and ghouls you can spot.
Hair-raising Houses
Are you brave enough to visit the Hidden Haunted House at Fairwood Lakes? There will be surprises for all the family in an 'abandoned' barn in the woods. Doesn't get much spookier than that!
Boo-tiful pumpkin carving
Carve a pumpkin at Roves Farm, Wiltshire Wildlife Trust and Trowbridge Museum. Show off your creative skills and the best bit is you get to leave all the mess behind!
Happy Owl-O-Ween
Visit the Hawk Conservancy and marvel at the owls as they put on a mystical display for 'Owl-o-Ween', dressing up is encouraged so get your Halloween costumes at the ready!
Too cute to spook
On the animal theme, Cholderton Charlie's Farm will have a very special Half Term Spectacular. Get into the 'spirit' of Halloween, pick your own pumpkin, watch a fancy-dress parade, pig race and walk the witches way in a tree top trail. Plus, the added bonus if you come dressed up it's half price on admission!
Plan your escape
Live Escape have a 'Halloween Challenge' running from the 24th to the 31st. Any teams who dress up in Halloween costumes to play the game will have the chance to win their money back if we judge their costumes to be Spooktacular!
For more Halloween ideas visit our hauntingly good page here. Plus, if you're looking to make a stay of it we have plenty of accommodation to make you feel at home after a day of chilling events!

Related
0 Comments