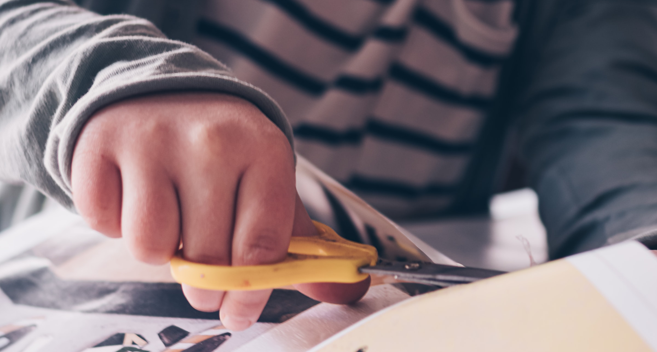 As the Coronavirus pandemic continues, we are all being asked to stay at home. Many people are taking up new hobbies to keep busy, or spending time trying out things they always meant to try. In many ways this is an ideal opportunity to turn your hand to arts and crafts, which offer a relaxing way to refocus your mind, engage your brain and keep your hands busy.
If you're looking for inspiration to keep you busy at home, we can help. Lots of attractions and businesses across Wiltshire are sharing their arts and crafts ideas for us all to try at home. We've pulled together some of the most exciting looking tutorials and guides to inspire you to get creative!
So, roll up your sleeves and get stuck in to these arts and crafts ideas from our lovely friends across Wiltshire…
Be Inspired by History
English Heritage look after many of the fascinating historic landscapes and sites across Wiltshire. They're putting their knowledge of our country's past to good use by sharing ideas and instructions for creative activities straight out of the history books. Get glam with their guide to historic make-up looks you can try from home, or learn how to make authentic 1930s cocktails.
And if you want more cocktail making advice, simply turn to Bombay Sapphire who distil their iconic gin just over the Wiltshire border and have a wide range of cocktail recipes available for you to try online.
Help the Kids Get Creative
If you've got little ones at home getting bored and itching for something to do, fear not! Lots of Wiltshire establishments have got ideas for you to keep them busy with fun arts and crafts activities. A good place to start is Calne Council's 28-day activity planner packed with creative ideas like making sock puppets and organising a treasure hunt. Alternatively, the Museum of Army Flying have lots of creative activities for kids, including instructions to make your own glider.
Tap into your #Creativitree
Westonbirt Arboretum have been releasing a new creative activity every day for you to try from home. Each activity is inspired by trees and is intended to help you maintain mental and physical wellbeing during the ongoing COVID-19 situation. Suitable for both adults and children, Westonbirt's #creativitree activities including yoga, drawing, dancing, and more, all inspired by the calming presence of nature.
And if you're inspired to find more nature-themed arts and crafts, the National Trust will be able to help! Their online tutorials for crafts to try at home in the garden include how to make a heart from twigs and how to build a bee box.
Cook up a Storm
We've already compiled some of the tastiest-looking recipes we've seen shared online by our friends across Wiltshire; recipes to try from home. Let us know what you're cooking in the comments below!
Take Part in the Longleat Art Safari
Longleat in Wiltshire is the UK's first safari park. It is home to all sorts of amazing animals, from rhinos to tortoises, meerkats to armadillos, and lions to hippos. They're asking the public to pick an animal from the safari park to draw or paint to contribute to their brand new art safari. Choose an animal, choose a medium and get creative…
We hope we've inspired you to get creative while we wait for the Coronavirus situation to progress. We're really looking forward to welcoming you back to visit Wiltshire in the future when things are back to normal, but for now we hope you enjoy these arts and craft challenges!
Related
0 Comments