Bradford on Avon is a picture-perfect town in West Wiltshire, on the edge of the Cotswolds. With a convenient train station in the centre of town, Bradford on Avon is easy to reach from either Bristol or Bath. It is also just a couple of hours away from London – making it an ideal location for a weekend away.
Perhaps you're dreaming of a cute country cottage where you can go for long walks through the fields. Or a sumptuous hotel where you can indulge in spa treatments. Either way, there is plenty to keep you busy for the weekend in Bradford on Avon…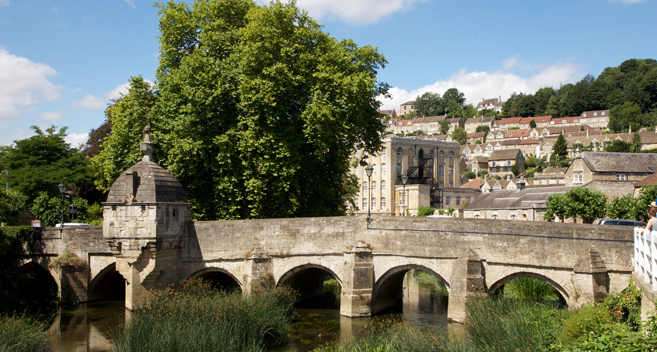 Saturday Morning
Begin your Bradford on Avon break with a saunter around the historic streets. This Wiltshire town has more than its fair share of pretty stone cottages, charming little shops and quaint narrow pathways. The medieval bridge across the river adds to the charm, as does the 14th century Tithe Barn, which has been used as a filming location many times. Stroll along either the river or the canal for more scenic views and the chance to spot kingfishers and heron. Or, head uphill to St Mary Tory – a tiny church perched on the hillside – for an impressive viewpoint overlooking Bradford on Avon and the surrounding Wiltshire countryside.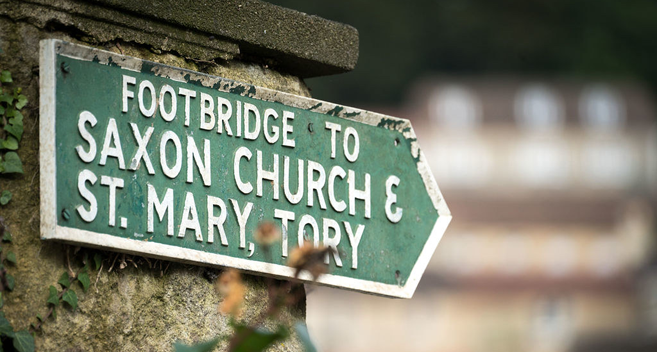 Saturday Afternoon
Once you've seen your fill of the town, there are plenty of lunch options to choose from in Bradford on Avon. Why not sit down to a tasty meal at the Lock Inn Café, with outdoor seating on the edge of the canal. Or, head to the Bridge Tea rooms, located in one of the most character-full buildings in town, for a proper English cream tea.
After lunch, you might like to head slightly further afield for the afternoon. There are lots of pretty nearby villages to explore, including Steeple Ashton, Box, South Wraxall or the National Trust village of Lacock. Alternatively, a ten-minute drive (or an hour's walk) will bring you to Iford Manor Gardens. These tiered Italianate gardens, tucked away in an idyllic green valley, are due to reopen in Spring 2021.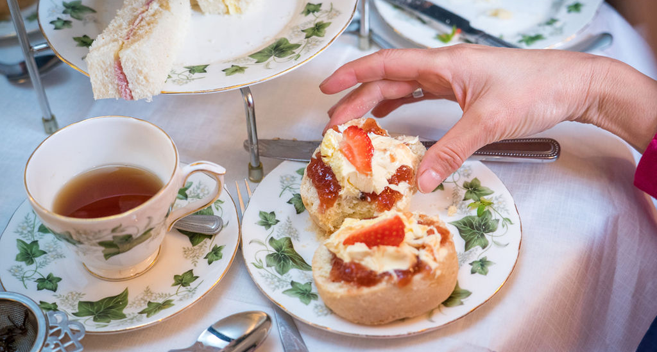 Saturday evening
For a culture-filled evening, check out what's on at Wiltshire Music Centre, Bradford on Avon's impressive concert hall that hosts world-class classical, folk, jazz and world music artists.
And if you like the sound of a relaxed evening lingering over a good meal, there are plenty of great eating out options to try. The Swan Hotel Restaurant in the centre of town offers a menu of homecooked, authentically-prepared Thai food. Nearby is Timbrell's Yard, where you can enjoy a modern British menu that celebrates local produce. Or the George at Woolley, on the edge of Bradford on Avon, offers high-quality pub food and a lovely atmosphere.
After such a busy day filling up on delicious food and Wiltshire charm, it's time to get some rest. There are a number of hotels to choose from in the immediate vicinity, including Leigh Park Hotel, Widbrook Grange, the Swan Hotel, Timbrell's Yard and Woolley Grange Hotel. Or, if you prefer a self-catering set up where you can really enjoy your own space, have a look at Cumberwell Country Cottages or the cottages at Beeches Farmhouse. For a welcoming Bed and breakfast, there's April Cottage B&B in Little Ashley - and for the full glamping experience, try the Farm Camp or the shepherd's hut at Widbrook Barns.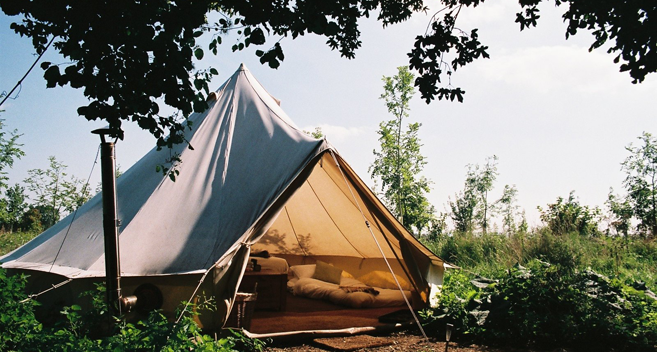 Sunday Morning
Sunday morning seems the perfect time to explore the lovely Wiltshire countryside that surrounds Bradford on Avon. There are footpaths heading out in every direction from the centre of town – so you can take your pick! If you don't feel like walking, head to Towpath Trail Canoe and Bike Hire so you cycle or row along the canal instead. Or if you prefer a more sedate journey, the Kennet and Avon Canal Trust also run boat trips from Bradford on Avon - offering a relaxed way to appreciate the nearby countryside.
Another option is to walk North East from town to the charming Wiltshire village of Holt, which will take around an hour. While you're there, enjoy lunch at the Field Kitchen, a café serving fresh local food. Or stop in at Woolley Grange Hotel on the way back to town for a delicious midday meal.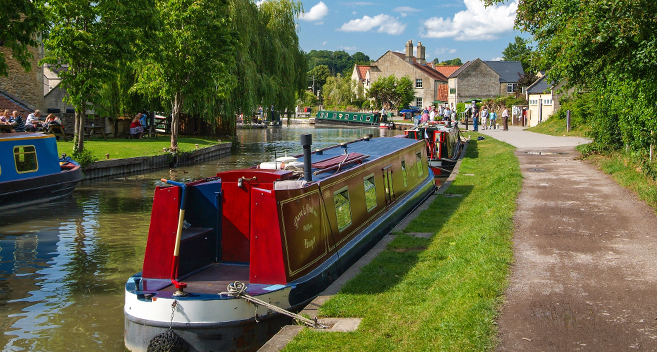 Sunday Afternoon
After a busy weekend in Bradford on Avon, there's just time for one last relaxing Sunday afternoon activity before you leave. How about an hour or two of golf amidst 700 acres of beautiful parkland, wood and lakes at Cumberwell Park Golf Club? Alternatively, you could return to Woolley Grange Hotel where you can enjoy an indulgent spa treatment.
And just like that, its time to pack up, say goodbye to beautiful Bradford on Avon, and be on your way…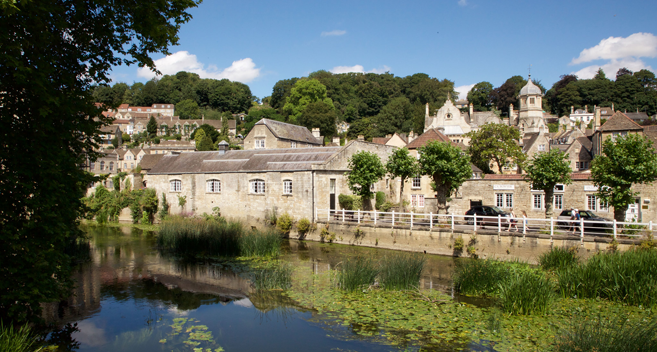 Well that's a lot to fit into one weekend – but if you want to stay longer, Bradford on Avon is also an ideal base to explore the rest of Wiltshire. Why not settle in for a week? From here you can jump on the train to Salisbury, or drive to see other charming Wiltshire towns like Corsham, Melksham or Malmesbury. Attractions like Longleat, Stonehenge and Stourhead are also just a stones' throw away!
Related
1 Comments