*Since this blog post was created, a National Lockdown has been announced. All upcoming events have now been cancelled until at least 2 December 2020. You can still plan a future staycation to Wiltshire or take a virtual trip to see some of the county's most striking sights.*
Guy Fawkes Night - also known as Bonfire Night or Fireworks Night - falls on Thursday 5 November 2020. But this year, things are going to be a bit different here in Wiltshire. While a few of Wiltshire's annual firework displays are continuing (with new covid-19 safety precautions in place) most local bonfire night celebrations have unfortunately had to be cancelled. Without this popular family-friendly November treat to look forward to, what else can you do for Guy Fawkes Night 2020 here in Wiltshire? Well, we've got lots of ideas…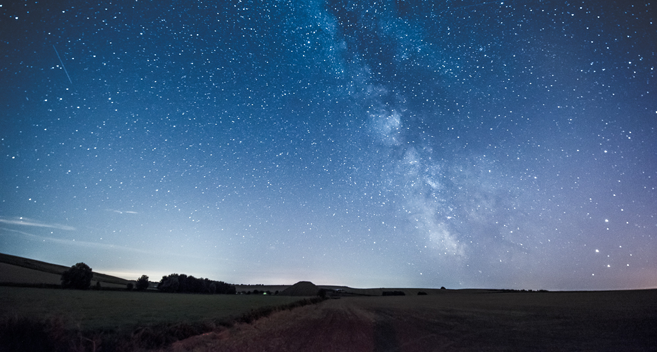 Go Stargazing
You can still gaze upwards at some beautiful lights in the night sky this fireworks night. Stargazing might be less dramatic than a fireworks display, but it is a great way to get some fresh air and do something different with the whole family. And there's something undeniably exciting about wrapping up warm and stepping out into the cold Autumn night for a little family adventure. Don't forget to pack a flask of hot chocolate for the little ones - and a flask of mulled wine for the big ones! Have a look at our top spots for stargazing in Wiltshire for some ideas of where to go.
---
Watch Owls by Moonlight
At the Hawk Conservancy Trust, there's a brilliant alternative outdoors night time event for you to enjoy this November. Owls by Moonlight is a magical evening event taking place just after Guy Fawkes Night on Saturday 7 November. The evening will include a hot supper served on outdoor covered seating as well as the chance to watch the owls twist and turn as they fly through the night sky. You'll need to book in advance. On the night, wrap up warm and bring a torch!
---
Cook up some Autumnal Delights
If you're going to miss out on some of the hot, tasty food associated with bonfire nights (like hot dogs, mugs of mulled wine, and marshmallows toasted on the fire) why not treat yourself to these tasty options at home. If you need to brush up on your cookery skills, there are lots of fantastic cookery schools across Wiltshire who have now implemented social-distancing and can offer safe courses for adults and children this November.
---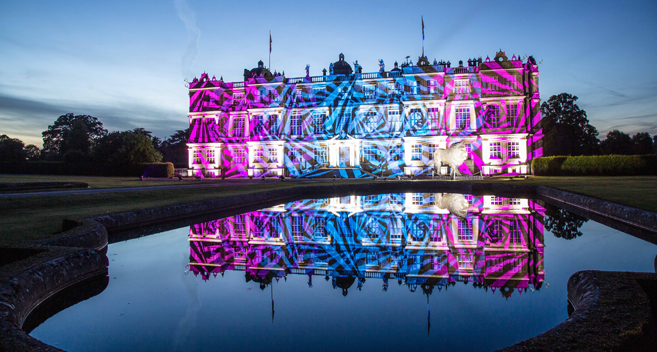 Head to Longleat's Land of Light
A brand-new event coming to Longleat for Autumn and Winter 2020, Land of Light will magically transform the Longleat estate in West Wiltshire with thousands of spectacular light sources. This stunning winter wonderland launches on Saturday 7 November - the weekend after bonfire night - making it an ideal alternative Guy Fawkes event. You'll need to book your tickets in advance.
---
Discover Family-Friendly Alternatives
If attending your local bonfire night celebrations or a particular Wiltshire firework display each year is something of a family tradition, you may have some disappointed youngsters on your hands this November. Luckily, there's quite a selection of alternative family attractions open here in Wiltshire to take the kids to. Go for a day out at a zoo or farm. Work together to crack the codes at an Escape Room. Or head to one of the family-friendly attractions scattered across the county. You might also like to take a look at all the Halloween events taking place across Wiltshire at the end of October for even more fun family ideas.
---
Celebrate Autumn Colour
A good fireworks night display is all about seeing the sky light up with hundreds of colours. This year, enjoy nature's most spectacular displays instead as Autumn sweeps across Wiltshire, transforming it with a wash of red, gold and orange hues. Wiltshire's many miles of open countryside and pretty woodlands really come into their own at this time of year. Take a look at 6 glorious Autumn walks in Wiltshire for some ideas of where to view this stunning alternative display this November.
---
Need more inspiration for things to do in Wiltshire this November? Take a look at what events are coming up on our what's on pages. You can also book some fantastic accommodation for your stay, from a glamping pod with your own fire pit to a luxury hotel.
Related
1 Comments