Spring is in the air and there's lots going on in Wiltshire! April 2022 is set to be a busy month, with events of all shapes and sizes taking place across the county. Expect exhibitions, live music, art fairs, garden tours, foodie feasts and more in Wiltshire in April. And with Easter coming up, there are all sorts of family events on the horizon, including plenty of traditional Easter egg hunts.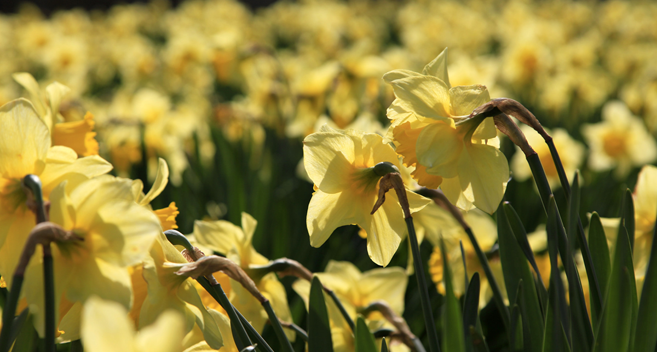 Easter and the Easter Holidays
In 2022, Easter Sunday falls on 17 April. There are lots of seasonal events taking place over the long Easter bank holiday in Wiltshire, including special meals out, open days, and a host of Easter egg hunts for the kids. Also taking place over the weekend is the ever-popular Bradford on Avon Duck Race on Easter Monday, with live music, entertainment and prizes to be won.
And if you're looking for ways to keep the family happy during the Easter holidays, there are also lots of special events, workshops and classes taking place during the school holidays to suit all children's tastes. For youngsters who love to make things, head to a create your own bunting session at Chippenham Museum or to Salisbury Arts Centre for Crafts with Wiltshire Scrapstore. Or there are arts and crafts sessions and a hands-on Capacitator Cars Workshop at STEAM Museum in Swindon. If your children love stories and music, catch light-hearted puppet show The Three Billy Pigs by Noisy Oyster on 13 April at Pound Arts, Saturday Storytime with actor, musician and storyteller Iona Johnson on 23 April at Salisbury Arts Centre, or a relaxed family show from Galliard Ensemble at Wiltshire Music Centre on 23 April. There's also the option to book your youngsters on to a Rein and Shine pony day during the Easter holidays!
---
Live Music
Live performance springs up all across Wiltshire once again this month. We've got plenty of great venues for watching live music, including Wiltshire Music Centre in Bradford on Avon who welcome the Marmen Quartet on 8 April, Pound Arts Centre in Corsham where The Rheingans Sisters will be playing on 2 April, and Trowbridge Town Hall who have NervEndings performing on 9 April. Plus there's an organ recital from David Halls, Director of Music at Salisbury Cathedral, taking place in St Thomas's Church on 22 April. And Salisbury Arts Centre's showcase of Salisbury musical talent continues with Live and Local on 28 April.
---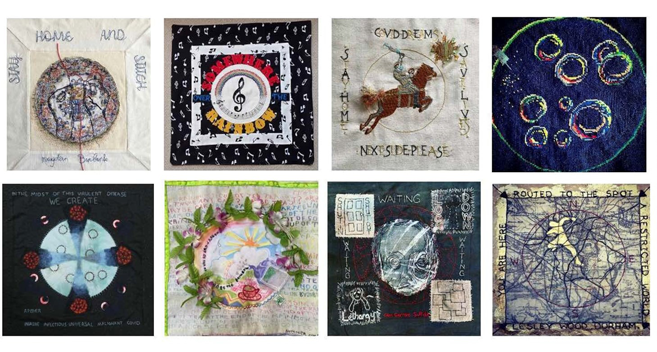 Art and Exhibitions
Art lovers have many exhibitions to choose from this month in Wiltshire. The Covid Chronicle at Chippenham Museum is a textile art installation exploring the international collective experience of the pandemic, featuring work by textile artists from around the world. It launches on 9 April. Elsewhere in the county, you can see Woodlands - an exhibition of art, photography and 3D work on display at Langford Lakes nature reserve throughout the month. In Salisbury, Hot Off the Press continues at Fisherton Mill, showing a variety of prints from 9 talented artists. At Lacock Abbey, a new photography exhibition - Janus Rising - by Sal Taylor Kydd explores time passing, fragility and strength.
There are also some lovely arts and crafts markets and fairs to visit this month. Salisbury Arts Scene returns to the market square in Salisbury on 3 April, with artists, artisans and musicians showcasing their skills. Or head to Highworth the following weekend for the Spring Craft Fair at St Michael's Church on 9 April, with a wide range of original handmade items from local makers on display.
---
Outdoor Events
With warmer weather on the way this April, step outside for one of these lovely events. Garden-lovers can explore one of Wiltshire's hidden gems – the stunning gardens at Iford Manor – with a behind the scenes tour or an evening garden champagne tour. Alternatively, head to the gardens at Bowood on 6 April for a failsafe garden plants workshop to find out about which plants work well in any garden.
Animal lovers will enjoy Sky Hunters at Sunset on 2 April just across the Wiltshire border at the Hawk Conservancy Trust. Watch beautiful birds of prey - including falcons, vultures, owls and kites - soar through the air as the sun sets gently behind them.
---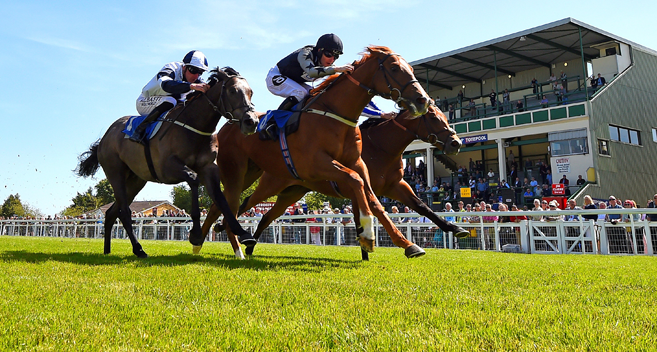 Special Events
What else is on this April? There's an enticing range of special events coming up this month…
St Giles church will be open from Good Friday until Easter Sunday, a rare opportunity to visit this historic church in the deserted village of Imber - evacuated in 1943 and empty to this day. For an exhilarating and exciting day out for the whole family, the first race day of the season is on 20 April at Salisbury Racecourse. Meanwhile, foodies will love Fire and Feast on at the end of the month. Wild Herb at The Field Kitchen host a special supper club celebrating spring ingredients on 29 April.
---
We hope we've inspired you to come along to some of Wiltshire's upcoming events in April 2022. If you're planning a getaway to Wiltshire this month, take a look at the attractions you can visit, activities to enjoy and accommodation to book.
Related
0 Comments