Surrounded by the stunning countryside of the North Wessex Downs Area of Outstanding Beauty, Marlborough is a historic Wiltshire market town with a huge variety of enticing independent shops. Visit at any time of year for a peaceful escape from the bustle of modern life, or time your getaway to coincide with one of the exciting annual events that take place in the town. The Marlborough Mop Fairs have been running for 800 years, now hosting a brilliant funfair every October. Marlborough Literature Festival also takes place in September or October, with something for book-lovers of every kind. Marlborough College Summer School comes to the town for six weeks in the summer, offering one of Europe's largest multi-generational learning experiences with over 500 courses catering for students from 3 years to 90 years old. Whenever you decide to take a trip to Marlborough, here is some inspiration for spending a weekend getaway in this beautiful, historic part of Wiltshire.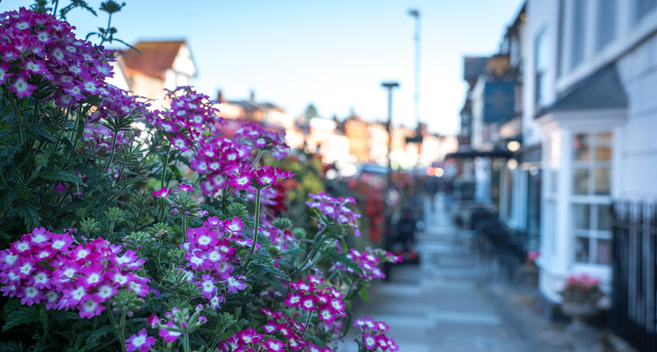 Saturday Morning
Explore town on Saturday morning – there are lots of lovely characterful buildings to admire, as well as the one of the widest high streets in the country. Enjoy a spot of shopping at some of Marlborough's lovely boutique and independent shops or pop to the Saturday morning market in the high street to pick up some local produce or handmade gifts. Then choose from the many cafes, tea rooms and restaurants for a spot of lunch.
Saturday Afternoon
After lunch, you can explore some of Marlborough's historic buildings in more depth. St Peter's Church, Marlborough is a stunning 15th century building that is now a community hub for the arts and history, with all sorts of events, exhibitions and activities to enjoy. The Merchant's House was built in 1653 (please note, the Merchant's House is currently closed due to structural problems however the shop is still open).
Saturday Evening
On the evening of your first day, enjoy one of the many restaurants in Marlborough - Biteme Burger offers a wide selection of bite-size mini burgers, including vegetarian and vegan options. Rick Stein's Marlborough restaurant brings a taste of Cornwall to the heart of Wiltshire, with delicious seafood served in a lovely 18th century building. After dinner, why not catch a film at the Parade Cinema? Housed in a splendid late Georgian building, with a busy programme of films, the cinema also has a fully-licensed cafe and bar serving food and drink until late.
There are also lots of options to choose from when it comes to accommodation for the evening. The Kingsbury @ No7 & No8 is a sumptuous designer Boutique Hotel style BnB with beautifully and individually interior designed rooms that reflect a sense of fun and indulgence. Alternatively, pitch up your tent at Postern Hill Caravan and Camping Site near to town in the stunning, ancient Savernake Forest.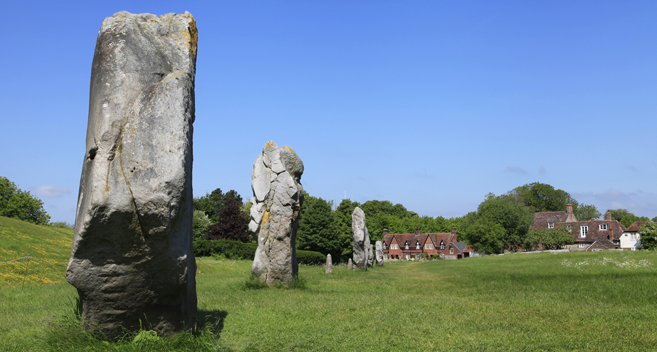 Sunday Morning
Explore further from town on Sunday morning with a venture out into the surrounding countryside. The ancient standing stone circle at Avebury is a short drive away; it is the largest prehistoric stone circle in Europe and runs amongst the cottages and pubs of the pretty Wiltshire village of Avebury. Or take a walk through the timeless and beguiling landscapes of the Vale of Pewsey – an ancient landscape of rolling hillsides and unspoilt villages. Nearby Savernake Forest also offers wonderful walking opportunities, exploring amongst veteran ancient oaks.
Sunday Afternoon
For lunchtime, head back to Marlborough itself for a Sunday roast at one of the town's traditional English pubs. You'll have earned it after a long weekend of walking in the surrounding countryside! Take your time over a leisurely lunch before you have a final look around town before its time to head home.
Related
0 Comments