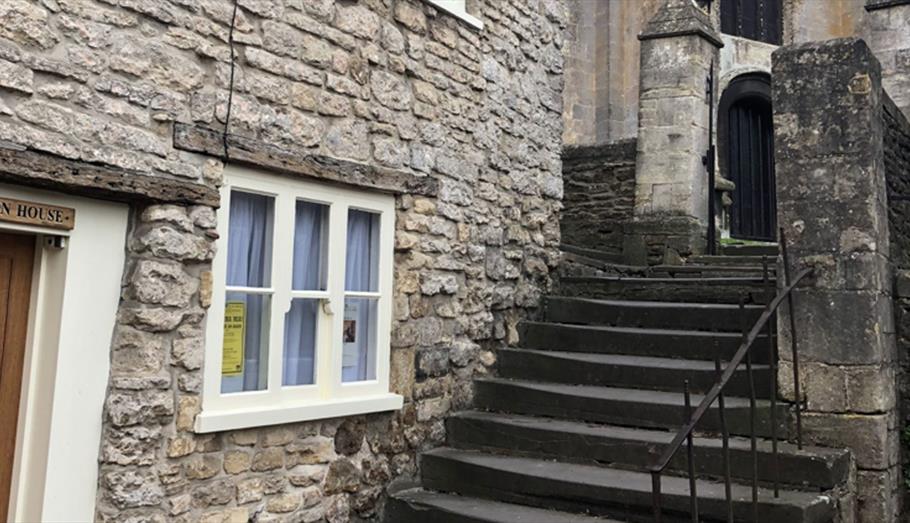 Proclamation Steps
The flight of eleven stone steps from Mill Street that form the east entrance to St. Mary's churchyard are known as Proclamation Steps because, by tradition, royal proclamations and other important announcements to the townspeople have always been made from these steps.
The blue plaque on the wall of Proclamation House was installed in 1977 in honour of the Queen's Silver Jubilee and the inscription relates that "from time immemorial" Royal Proclamations have been read to the townspeople who often in those days could not read or write.
It was also along Mill Street that 17th century plague victims were carried from the church to be buried on the other side of the river Marden behind what is now Anchor Road.
These important royal or religious announcements were made by the Town Crier, a man with a very strong, loud voice who started his announcements with "O yah, o yay, o yah" to get the attention of the people listening. The Calne Town Crier competitions are still a regular feature of summer community events in Calne and neighbouring market towns.