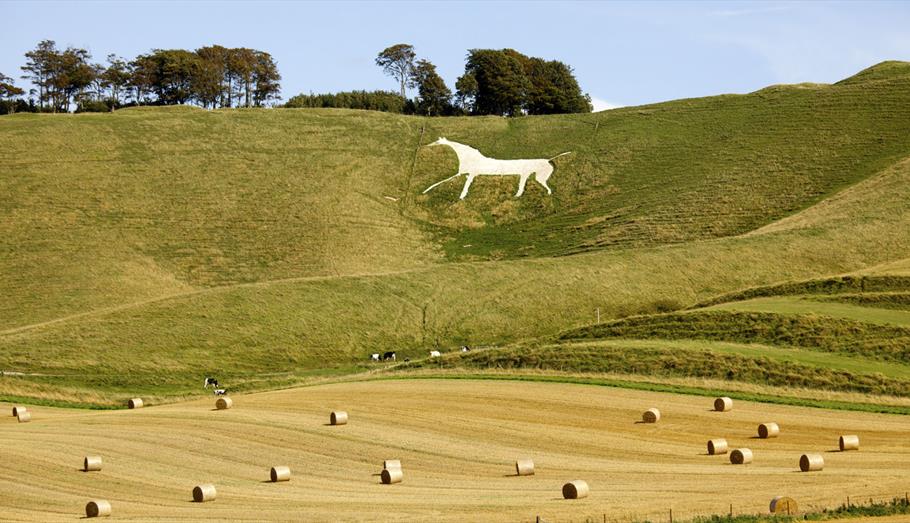 Landmarks
Calne is conveniently located to visit several of Wiltshire's famous iconic landmarks, including:
Cherhill White Horse
Close to the Lansdowne Monument, to the east of Calne off the A4, the Cherhill White Horse is the second oldest white horse in Wiltshire, cut into the edge of chalk downland above the village of Cherhill in 1780. It is situated just below the earthwork known as Oldbury Castle and is very well placed high on a steep slope, easily visible from below and from a distance.
The Lansdowne Monument
Seen from miles around, the Lansdowne Monument is a striking feature in the landscape. The monument was built as an 'eye-catcher' in 1845 by 3rd Marquis of Lansdowne, when it was at the edge of the Bowood estate. The stone obelisk is 120ft high and was designed by Sir Charles Barry (architect of the Houses of Parliament). It is a popular place for an energetic walk and a picnic and provides wonderful views of Calne and the surrounding villages.
Caen Hill Canal Locks
Near to Devizes are the impressive Caen Hill Locks. 29 locks in very quick succession take canal boats along the Kennet & Avon Canal here.
Silbury Hill
Silbury Hill is the largest Neolithic construction of its type in Europe and is closely located to Avebury. It's suggested that Silbury Hill was built around 2400 BC.
West Kennet Long Barrow
One of the largest Neolithic burial chambers in Britain forming part of the Avebury World Heritage Site.