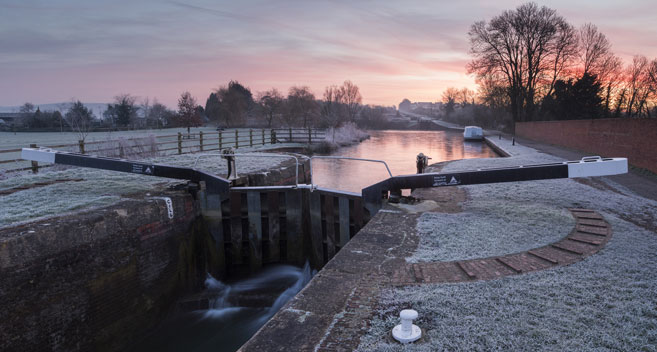 By Jenny Butler
If, like me, the start of the year has left you feeling all a bit 'January-ish', it helps to have something to look forward to. So here are 17 great ideas for things to see and do around Wiltshire that are sure to brighten up the first few months of 2017.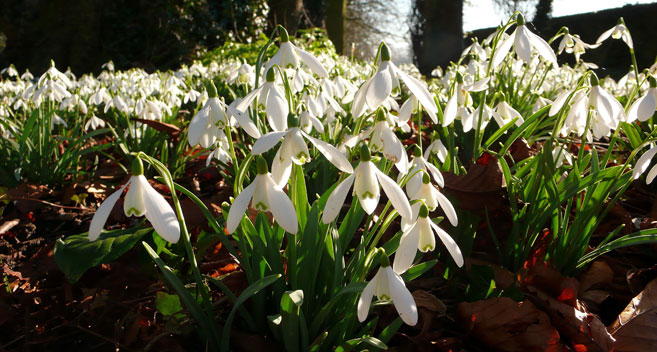 1. Seek out some snowdrops.
As soon as these delicate flowers emerge from the ground during January and February you know that spring can't be too far behind. One of the best places to see them is at Lydiard Park, where glorious displays can be found throughout the woods, around the lake and in front of the Coach House Tea Rooms. From Saturday 11-Sunday 26 February a 'Snowdrops and High Tea' option, from £21 for two, will add an extra (delicious) dimension to your visit.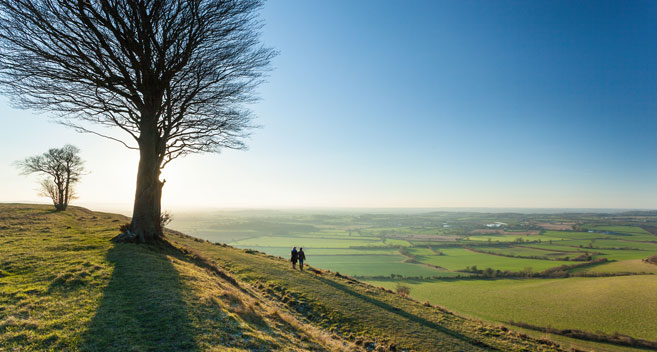 2. Don your walking boots.
Wiltshire is blessed with an outstanding array of walks, from those that can comfortably be completed within half a day, to more challenging long-distance routes. Follow in the footsteps of the ancient drovers, meander through our market towns or amble along the towpath of the Kennet & Avon Canal. Walk the Wansdyke, roam the Ridgeway or tackle the Thames Path. If you're happy heading off in the morning with just a packed lunch and a map for company, that's fine by us. But if you'd like a little help with planning an itinerary, arranging places to stay or even transporting your luggage, local specialists Downland Walking, Footpath Holidays and Walking Holidays in Wiltshire are only a phone call away. See here for details of walks and walking companies in Wiltshire.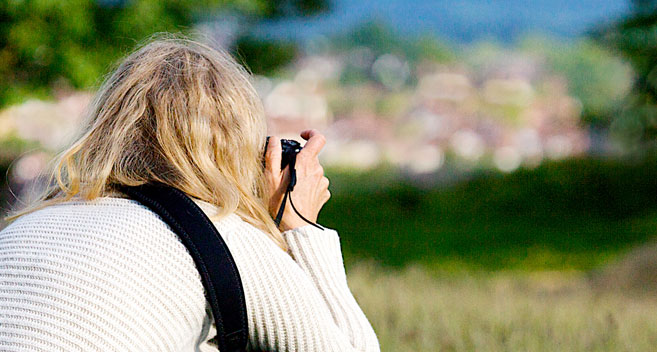 3. Improve your camera skills.
If the thought of Wiltshire's timeless nature has encouraged you to get back behind the lens, a workshop with Sally Edwards Photography will help take your creativity to new levels. Guiding you through your camera controls to achieve the best results, Sally will have you off automatic settings and onto creative modes in no time at all.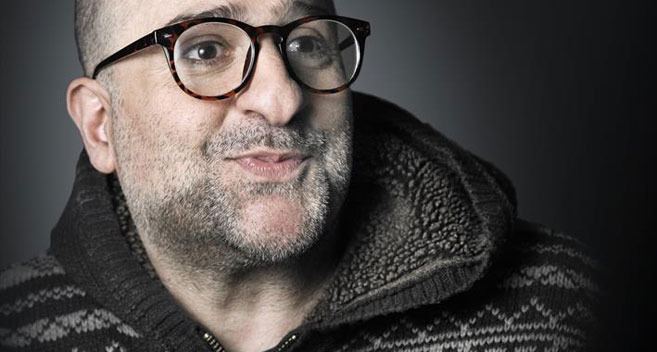 4. Have a laugh!
Make a date to see one of the stand-up comedians performing at Wiltshire venues over the next couple of months, including Andy Zaltzman at The Pound arts centre, Corsham, on Friday 17 February; Barnstormers at Salisbury Arts Centre on Friday 24 February; Omid Djalili at City Hall, Salisbury, on Saturday 4 March; Shappi Khorsandi at the Neeld Community and Arts Centre, Chippenham, on Thursday 9 March; or Jon Richardson at the Wyvern Theatre, Swindon, on Friday 10 and Saturday 11 March. See here for further details of these and many other comedy events.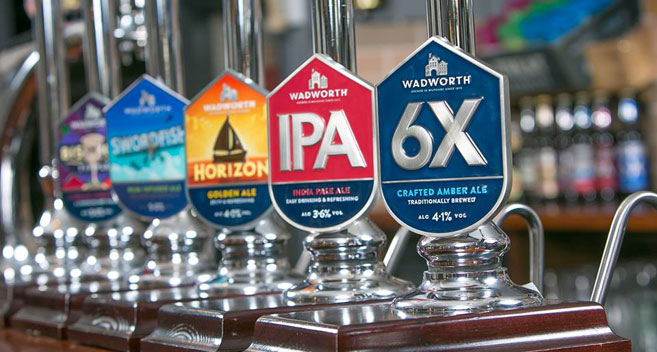 5. Tickle your taste buds.
Savour the taste of Wiltshire at one of our mouth-watering food and drink events, such as Devizes Festival of Winter Ales on Friday 24 and Saturday 25 February; Malmesbury Beer Festival on Friday 7 and Saturday 8 April; Devizes Food Festival from Saturday 13 to Sunday 21 May; the Real Ale and Cider Festival at Swindon and Cricklade Railway from Saturday 27 to Monday 29 May; or Taste of Corsham on Saturday 17 June. If this has whetted your appetite, see here for more suggestions.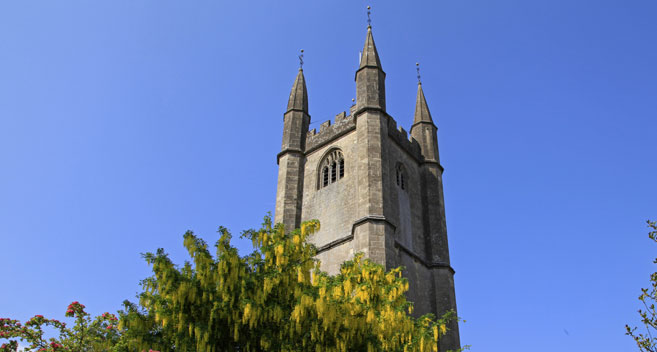 6. Enjoy music in Marlborough.
The Brilliant Young Musicians Concerts at St Peter's Church in Marlborough are certain to strike the right note. The line-up for 2017 includes Adrian Oldland (piano) on Sunday 26 February; Rudi de Groote (cello) and Simon Watterton (piano) on Sunday 26 March; Yume Fujise (violin) and Maria Taarasewicz (piano) on Sunday 30 April; and Ben Schoeman (piano) on Sunday 4 June.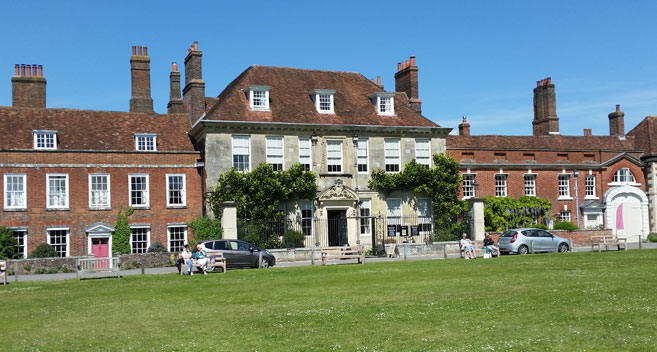 7. Attend an exhibition.
Among the many options to choose from are: Drawn to the Land by award-winning documentary photographer Sophie Gerrard at the Fox Talbot Museum, Lacock until Sunday 12 March 2017; Banned – An Exhibition Exploring Outsider Art at Trowbridge Museum from Saturday 4 February-Saturday 29 July; The 3rd Battle of Gaza and the Advance into Jerusalem at The Rifles Berkshire and Wiltshire Museum, Salisbury from Tuesday 7 February-Thursday 30 November; New Beginnings: The Story of the National Trust at Mompesson House at Mompesson House, Salisbury from Saturday 11 March-Sunday 5 November; Heath at 100: a Life in Cartoons at Arundells, Salisbury from March-May; Printmakers exhibition at Fisherton Mill, Salisbury from Saturday 1 April-Saturday 6 May and British Art: Ancient Landscapes at The Salisbury Museum from Saturday 8 April-Sunday 3 September. See here for more exhibition suggestions.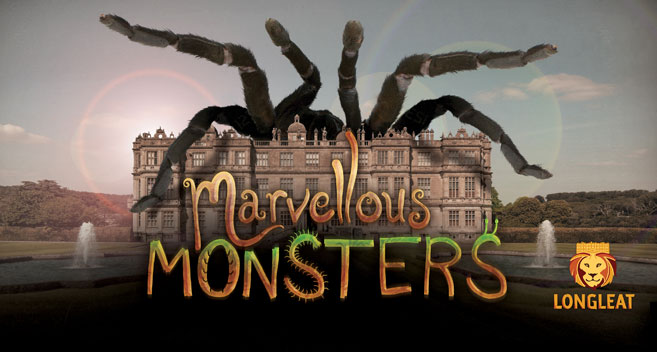 8. Encounter colossal critters.
Head for Longleat between Friday 31 March and Sunday 29 October and you are likely to meet a whole host of Marvellous Monsters, from familiar favourites such as bees and butterflies, to more bizarre beings including the brightly coloured orchid mantis, the unusual puss moth caterpillar and the spine-tingling whip scorpion. These anatomically accurate creepy crawlies will enable you to experience their strange and unusual beauty from close quarters.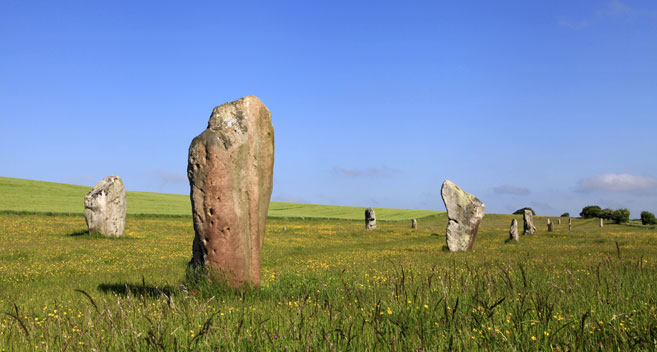 9. Run a mile (or more!)
The following events will test your mettle within some of Wiltshire's most breathtaking scenery. At Larmer Tree Races on Saturday 11 and Sunday 12 March you can choose from 10-mile, half marathon, 20-mile and full marathon options across the undulating chalk downland of Cranborne Chase. The Sarsen Trail, Neolithic Marathon and Cycle Ride on Sunday 30 April starts at Avebury on the Marlborough Downs and crosses the Vale of Pewsey to the finish line at Bulford on Salisbury Plain. The Stourhead Immortal Triathlon offers two days of challenging activity in the stunning surroundings of this National Trust landscape: a Megasprint triathlon on Saturday 13 May and a middle distance triathlon on Sunday 14 May. See here for further details.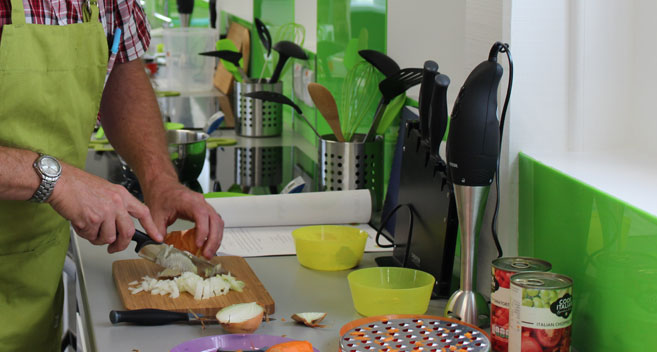 10. Cook up a storm.
With no more than 10 participants per course, Lucknam Park Cookery School offers something for every aspiring chef – coming up over the next few months are 'Simple Bread' on Thursday 30 March, 'Handmade Chocolates' on Thursday 6 April and 'It's All About Pasta' on Tuesday 16 May. Designed to appeal to as many people as possible, classes at Vaughan's Cookery School cover a variety of different topics including 'Cooking to Impress' on Sunday 19 February, 'French Country Kitchen' on Thursday 9 March and 'Speedy Meals for Busy People' on Saturday 1 April. The ethos of The Farm Cookery School at Bromham, near Chippenham, is to teach practical cooking for everyday life – coming up soon are a 'Valentine's Special Classic Cooking Course' on Thursday 2 February, 'Lovely Lunch' on Wednesday 22 February and 'Flowers and Food' on Tuesday 28 February. See here for details of all our cookery schools.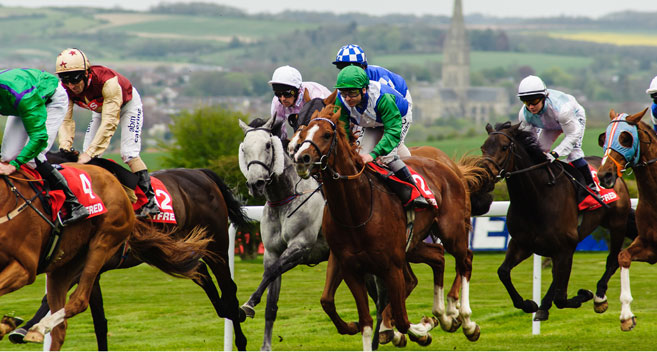 11. Enjoy a flutter.
They've been laying the odds at Salisbury Racecourse since the 16th century, making it is one of England's most historic racecourses as well as one of its most picturesque. With 16 race days between Sunday 30 April and Monday 9 October 2017, Salisbury successfully combines top notch racing, including evening and weekend meetings, with a friendly and enjoyable day out. Families are always welcome and children under 16 get in free.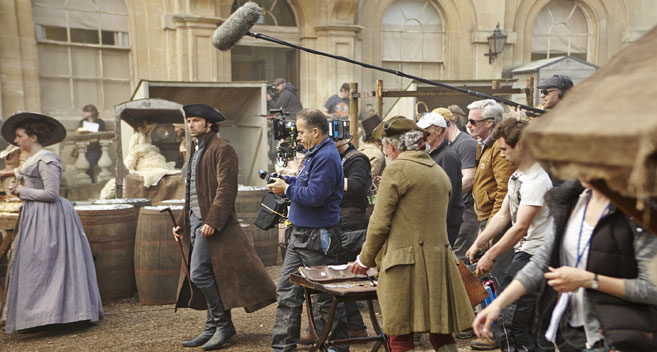 12. Follow in the footsteps of the stars.
An ever-popular choice for film and TV series, Wiltshire's timeless places have taken centre stage in a whole host of productions from Dr Dolittle to Dr Who. Many of these spectacular screen locations are open to visitors, so here are some suggestions to get you started: Corsham (Poldark); Lacock (Cranford, Harry Potter, Wolf Hall); Castle Combe (War Horse); Stourhead (Pride and Prejudice); Great Chalfield Manor (Poldark, Wolf Hall); Wilton House (Pride and Prejudice, Sense and Sensibility, The Young Victoria). Further details of these and many other film locations can be found here.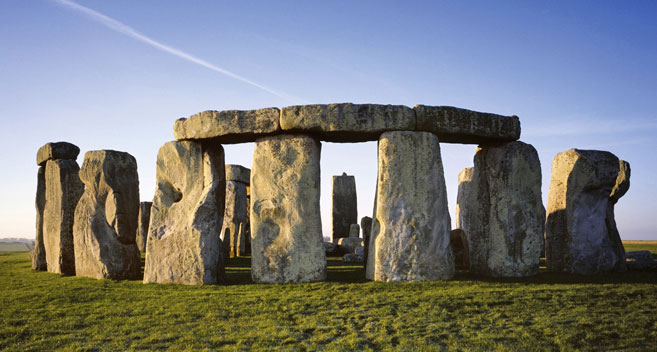 13. Touch and feel the past.
The timeless wonders to be found within Wiltshire's World Heritage Site have a magnetism that has drawn people to them for centuries. On a misty morning at Avebury, where a massive outer bank and ditch surround the world's largest prehistoric stone circle, you can understand the appeal this sacred place held for our ancestors. If you stand on Salisbury Plain at sunrise or sunset it's easy to see why the ancient Britons believed Stonehenge was special and even today people from across the globe make the pilgrimage here. Other sites worthy of a place on your itinerary include West Kennet Long Barrow, one of Britain's largest Stone Age burial sites, containing a series of shadowy chambers, and Silbury Hill, the largest man-made mound in Europe, its origins lost in the mists of time.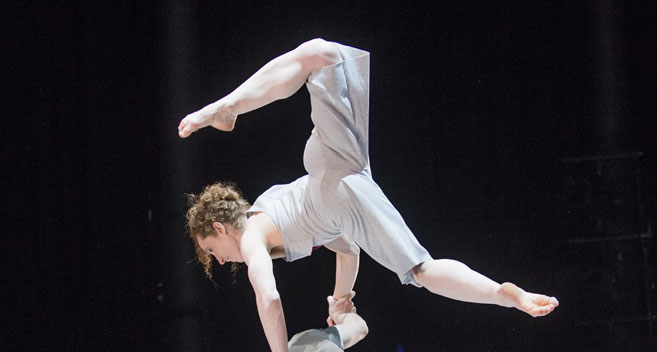 14. Fire your imagination.
Often based on stories that have helped shape England's history, Wiltshire's festivals and events showcase the county's outstanding inventiveness. The following is just a small selection of the timeless pleasures to be enjoyed over the next few months – see here for further details of these and many more. With events from April to September, Gurston Down Speed Hillclimb gets the sporting season off to a cracking start. If you're in carnival mood, Downton Cuckoo Fair on Saturday 29 April takes place on the picturesque village greens, with stalls, craft demonstrations, maypole dancing and music. Swindon Festival of Literature from Monday 1-Saturday 13 May celebrates all things well thought, well written and well said. From Friday 2-Sunday 4 June you can chill out at the Vintage Nostalgia Festival, a hidden gem held in the heart of the Wylye Valley offering live music, vintage trade stands and exhibits from the turn of the 20th century to the 1980s. Showcasing an array of theatre, dance, comedy, visual arts, literature, music and more, the Ageas Salisbury International Arts Festival takes place from Friday 26 May-Saturday 10 June 2017, with this year's inspiration coming from the sunset and the French-Canadian province of Quebec.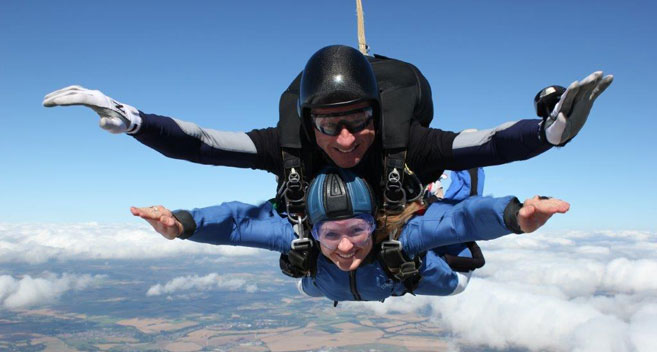 15. Set your pulse racing.
One day, one jump, one big adventure... tandem skydiving over the stunning backdrop of Salisbury Plain with GoSkydive or Skydive Netheravon is a great way to get the adrenaline flowing. For those with over 200 jumps under their belt there is even the chance to discover a new sport at Netheravon: wingsuiting! On a hot air balloon flight with Aerosaurus Balloons you can experience 'lighter than air' travel as you drift peacefully at dawn or dusk over some of Wiltshire's most beautiful countryside. If you would prefer to be at the controls yourself, GoFly offers both flight training and fun air experience flights in a selection of aircraft, from modern training planes to the majestic Tiger Moth. See here for more adventurous ideas.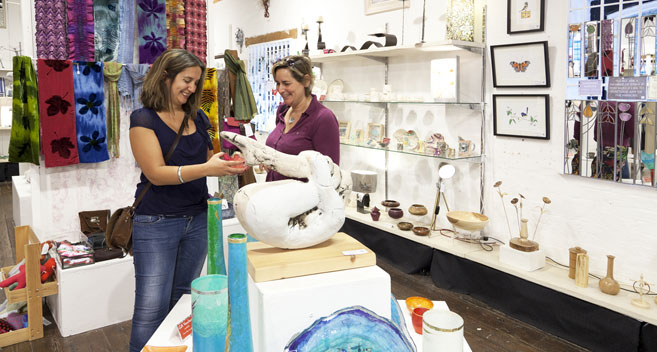 16. Shop till you drop.
Housed in the tastefully converted Grade II Listed buildings of the former Great Western Railway works – with over 90 stores selling a wide range of high street and designer labels at up to 60% off recommended retail prices, plus cafés, restaurants and children's activities – McArthurGlen Designer Outlet Swindon makes a great day out for all the family. At the other end of the scale, numerous small, family-run outlets continue to thrive across the county as they have for generations, offering a relaxed and unhurried shopping experience. The streets of Salisbury and other historic Wiltshire towns including Devizes, Marlborough, Corsham and Bradford on Avon are home to a wealth of independent retailers, so it's well worth taking time out of your busy schedule to discover some of the unique items on offer. See here for more details.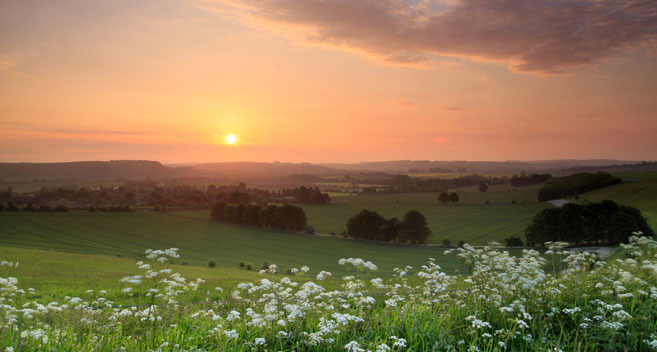 17. Wake up to a great view.
A weekend or short break is a great way to make the most of the suggestions listed above. If your idea of the perfect holiday hideaway is a stylish apartment in the centre of Salisbury, close to shops and attractions yet tucked away from the hustle and bustle of the city, look no further than Holt Court… in Box, near Corsham, Lorne House was the childhood home of the Rev W Awdry, creator of Thomas the Tank Engine – today it is a stylish and friendly B&B in a great location… in the village of Edington, on the edge of Salisbury Plain, the picturesque 200-year-old farmhouse at Slades Farm takes its name from the 'slade' or valley in which it sits… while Heritage B&B, a beautifully renovated Grade II Listed Victorian Gothic House, can be found in the heritage area of Calne. This is just a small selection of the accommodation available around the county – for further details of these and many more places to stay including hotels, B&Bs, self-catering see here.
Related
0 Comments