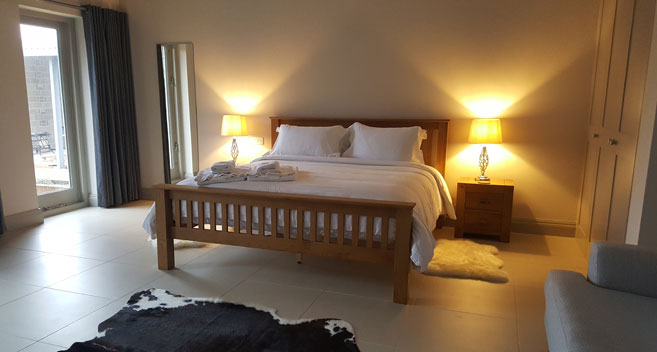 By Emma Kirkup

Nestled on the edge of the village of Compton Bassett in north Wiltshire lies Buttle Farm. I met with the owners, Robert and Sara Buttle, who took me on a tour of the farm so I could learn more about what goes on here and the diversification of the farm.

In 2016, they opened Buttle Farm up to staying guests with the development of a luxury self-catering cottage which can be arranged as a 2 bed, 3 bed or 4 bed giving a lot of flexibility and perfect for multi-generational family breaks.

Buttle Farm specialises in rearing rare breed pigs and is home to six types of rare breed: Tamworth, Oxford Sandy & Black, Large Black, Berkshire, British Saddleback and Mangalitza. They strongly believe in the slow food movement and the pigs here are raised in a high welfare environment with extensive free range. There's an onsite butchery and charcuterie and the meat is used to supply restaurants within a 20 mile radius of the farm including The Bell at Ramsbury and Michelin-starred restaurant, The Red Lion Freehouse at East Chisenbury. Members of the public can also buy the meat directly from the farm.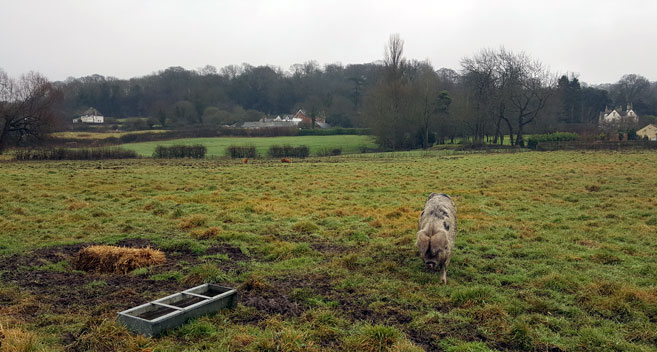 Donning my wellies I then went for a wander with Robert through the farmyard towards the pens. The pigs had large fields each and their own pig houses and it was clear that they had a lot of space to roam about in and seemed quite content with their environment.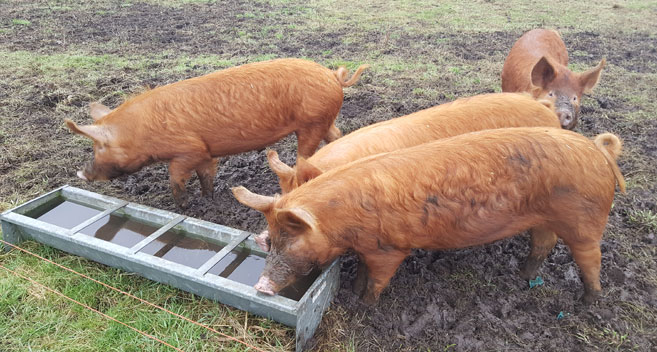 When Robert called them they'd come running over to us. I was amazed at how different the breeds were from the Mangalitza with their curly coats to the Large Black with their floppy ears covering their eyes. It was also interesting to hear about the importance of preserving these rare breeds.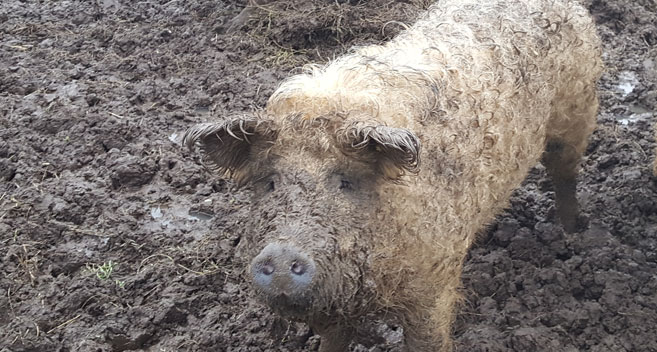 If guests are interested, Robert and Sara are happy to show them around the farm and can also suggest local walks that you can do including a walk across the footpaths and fields to Avebury Stone Circle and a circular walk to Cherhill White Horse with a pub stop on the way back!

As another way of diversification, Robert offers training courses on the farm from learning about charcuterie or butchery and these can be bought in advance as gift vouchers if you are looking for something different as a present for the foodie in your life.

There's a lot to do in the neighbouring area so you can easily use the farm as a base for exploring the wider county.
Related
0 Comments