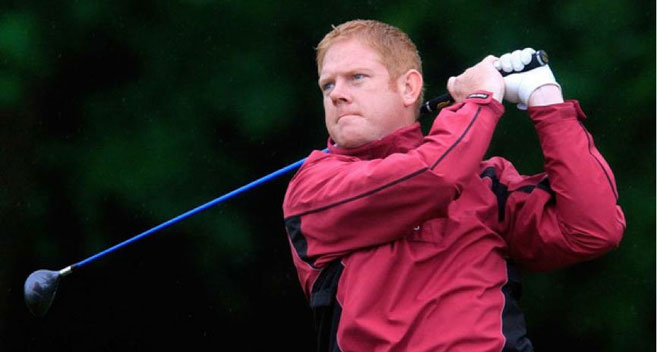 Tell us a bit about yourself and your role at Bowood

I am originally from Middlesbrough and started working at Bowood in 1997 having moved back to the UK from Bahrain where I learned to play golf on the desert courses of the Middle East. I began as a probationer, similar to an old fashioned apprentice role and when I left in 2005 having qualified through the Professional Golfers Association training programme I was the Senior Assistant Professional. After spending a year teaching golf in Hong Kong I returned to the UK and following a year working in Bristol, I re-joined Bowood in 2007 as retail manager before becoming Head Professional a couple of years later.
These days my role at Bowood is PGA Head Professional and with my team, we are responsible for running the golf department at the resort. Anybody coming to Bowood to play golf or try their hand at learning golf will undoubtedly pass through our hands at some point. As well as our loyal members we provide services for hotel residents and visiting golfers of all abilities. Having launched our new Bowood Golf Academy we aim to provide the latest in golf technology combined with our expert knowledge to offer the highest standard of advice and tuition throughout the department. We are very fortunate to have the number one ranked course in Wiltshire which undoubtedly attracts golfers from across the county and further afield. It is our job to make sure they leave having had a day to remember!
What do you like best about your role there?

Without question the people. We have around 400 members most of whom I know personally as well as a large number of visitors throughout the year. Meeting such a variety of people keeps my role interesting and enjoyable. As well as having the chance to enjoy the course at Bowood in an incredible part of the county with unbeatable views, one of which is the view from my office which takes some beating. Being in the golf industry also gives me the chance to play golf with some very interesting characters both at Bowood and at other venues and has given some incredible experiences and memories that I am sure I would not have had otherwise.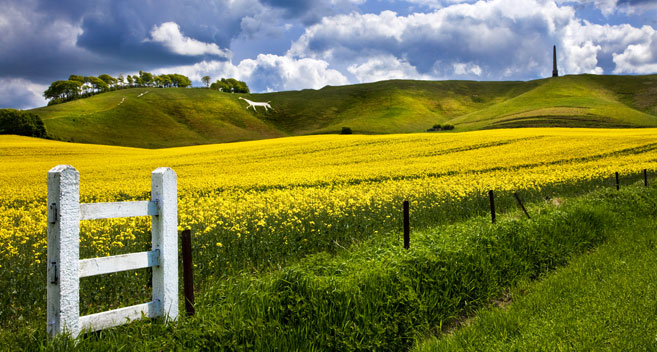 Where are your favourite places to visit in Wiltshire and why?

Although biased I am sure, my wife and I enjoy taking our two young children to the adventure playground at Bowood House in the season which is only minutes away from our house. We also enjoy walking the family dog up to the White Horse at Cherhill and Caen Hill Locks too. Wiltshire is full of incredible countryside so any excuse to get out and explore as much of it as possible with the family be it on foot or on bikes. In particular the cycle paths through Calne to Chippenham on the old railway line and into Lacock as well, which is a stunning place.
Do you have any hidden Wiltshire gems that you'd like to share with our readers?

I suppose not really a hidden gem but the Gallops at Beckhampton and the Downs and White Horse at Cherhill make for fantastic walks and views all year round. Just perfect to unwind and stretch the legs before calling in for a well-earned refreshment at one of the local dog-friendly pubs on the way home.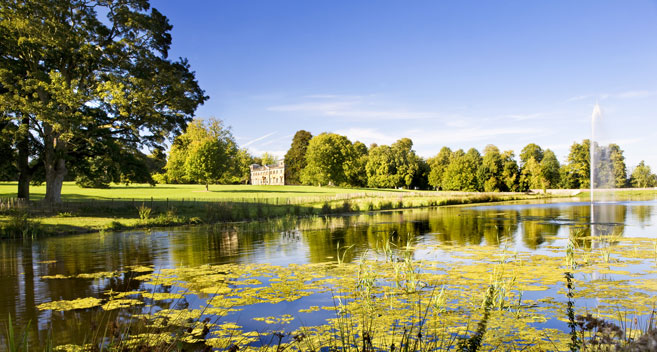 Where's your favourite Wiltshire picnic spot?

Lydiard Park is a family favourite for picnics where the kids can run around and enjoy themselves and of course being so close to Bowood House and Gardens means we are spoilt for choice. We also go to John Coles Park in Chippenham which has a great water playground and wide open spaces.
Where are your favourite places to eat out in Wiltshire and why?

I spend a lot of evenings barbecuing in my own garden all year round, come rain or shine so anywhere that we can enjoy eating outdoors is an attraction. We do enjoy eating out and try to choose different pubs and restaurants as much as possible. The Peppermill in Devizes, The White Horse at Compton Bassett and Rio's Brazilian restaurant in Swindon are amongst our favourites. Although being a fan of Indian food, our most regular meal out is the Spice of Bengal in Calne whenever we get the chance.
Related
0 Comments