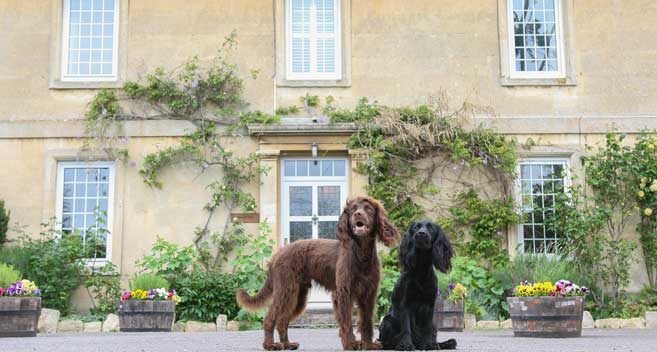 A guest blog by Stephanie Walton
Sev and Lily are travelling pooches, exploring all around the UK and Europe to find the most dog friendly places to stay, eat and visit.
With Wiltshire being on their doorstep, adventuring to the gorgeous Countryside is always first on their list.
Here, along with their human, Steph, they're sharing the best places to stay whilst visiting Wiltshire.
The Royal Oak
Perfect for: a true cosy countryside petaway.
The Royal Oak is close to Salisbury but located in a sweet little village, truly in the middle of nowhere. With a wonderful woodland dog walk up the road, and a great base for other activities, it's the perfect location for almost any stay.
The dog friendly room offers bedding, bowls and towels [on request before your stay] and dogs are allowed in the pub and dining area, perfect for wonderful food on offer too.
Sev and Lily were spoilt with treats and fusses and always welcomed, making bringing them a long very easy.
In Winter the fire roars, perfect for a cosy drink by the fire while the dogs dry off after a run around in the garden.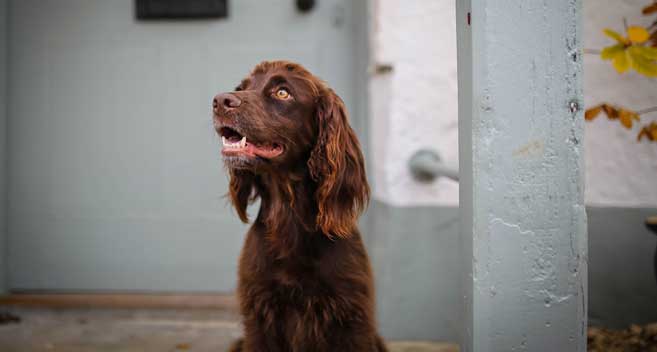 Whatley Manor
Perfect for: A luxury dog stay
Not only based in Wiltshire, but on the outskirts of the Cotswolds, Whatley Manor is such a wonderful hotel for human and hound.
With dining available with your pooch outside [great for Summer] in the lounge and bar areas, it can truly be a fur-family holiday.
The whole hotel shouts luxury, and the dogs feel as welcomed as we did. With stunning grounds perfect for Sev and Lily to explore, and even better allowed off lead too.
The bedrooms are large and offer an outside entrance through patio doors, onto a small garden, which is really what you need on a dog friendly trip. As well as this a small box of food, bed, towel and toy are waiting for your pooch on arrival- pampered pooch!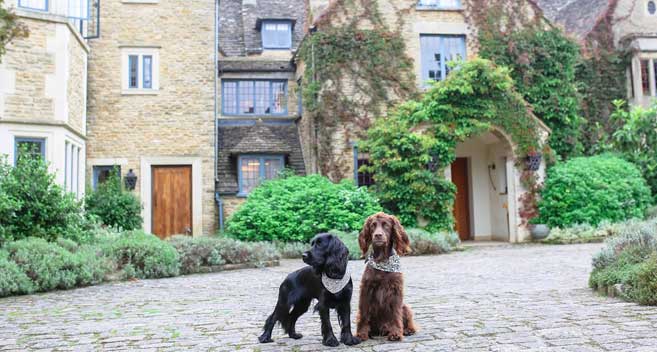 Widbrook Grange
Perfect for: Exploring
Widbrook Grange is a stunning refurbished Farm house, and you can tell from the wonderful interior and cosy atmosphere.
Dogs are welcomed in the lounge areas, bar and also the conservatory- perfect for dinner and breakfast.
The bedrooms are cosy but great for everything you need during your stay, and look out onto a small grass area, as well as having more land past the hotel that dogs are allowed to use.
Widbrook Grange is located on the outskirts of Bradford on Avon, which is a great dog friendly destination. With canal walks, sweet cafes and one of the best pet shops we know.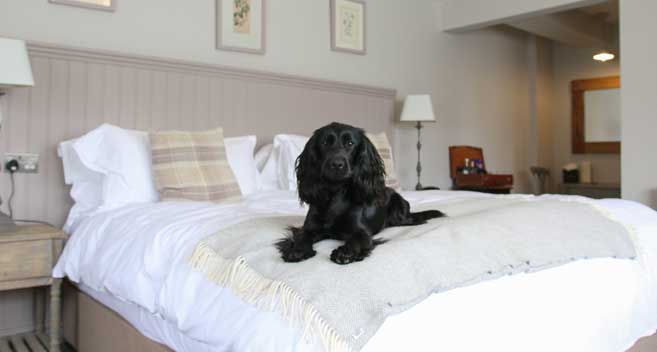 Find out more about other dog-friendly places to visit in Wiltshire here and see more of Sev and Lilys adventures on their blog here.
Related
0 Comments