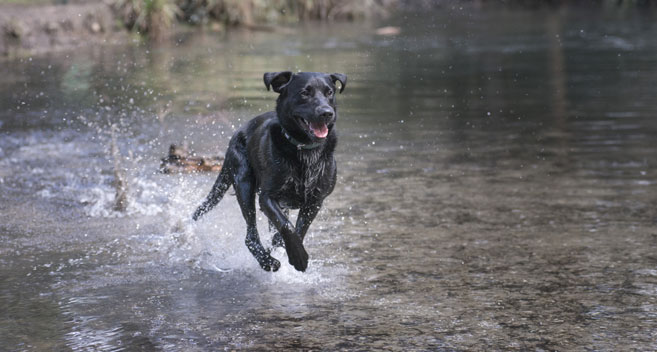 Wiltshire is home to lots of walks, from brisk walks along the Ridgeway through to shorter ambles along the riverbanks. If you like to bring your four-legged friend on holiday with you, we have some great suggestions of top places to walk your dog here in Wiltshire gathered from some of the VisitWiltshire team and people who work closely with us.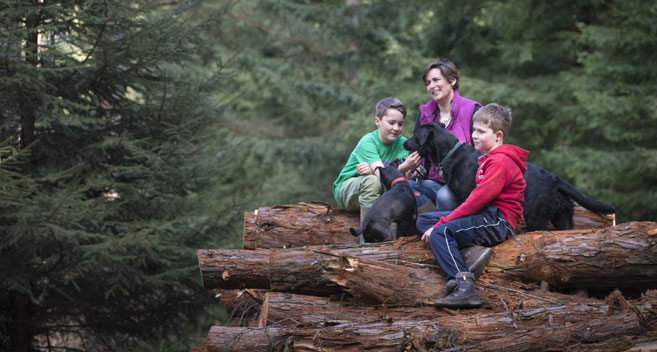 Shearwater

Living in the west of Wiltshire, Florence in the VisitWiltshire team loves to walk her two dogs (a Terrier and a Labrador) at Shearwater, near Warminster.

Park up at the small car park near to Shearwater Lake and there are a variety of walks you can do around the Longleat estate and for those that don't mind a longer walk with their furry friend can even take it as far as Heaven's Gate for some spectacular views over towards Longleat House.
Here's Beck exploring the area around Nockatt Coppice towards Shearwater: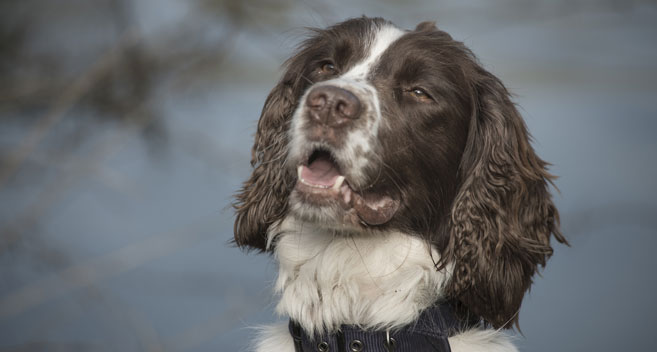 The Kennet & Avon Canal at Bradford on Avon

Theresa in the VisitWiltshire team has been known to 'dog sit' George on occasion when her daughter has been busy. One of George's favourite walks is along the Kennet & Avon Canal at Bradford on Avon passing the Tithe Barn and heading west towards Avoncliffe in the Limpley Stoke Valley.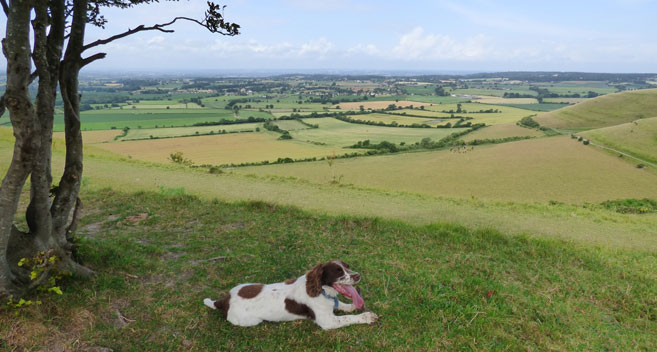 Roundway Down and Oliver's Castle

Another one of George's favourite walks is the scenic area of Roundway Down and Oliver's Castle, near Devizes. Ok, so George may not be the one taking in the views but it's certainly an invigorating walk up here and on a clear day you can see for miles. What's more, you also get to see the site of a battle as in 1643, the Royalists defeated the Parliamentarians here in the First English Civil War.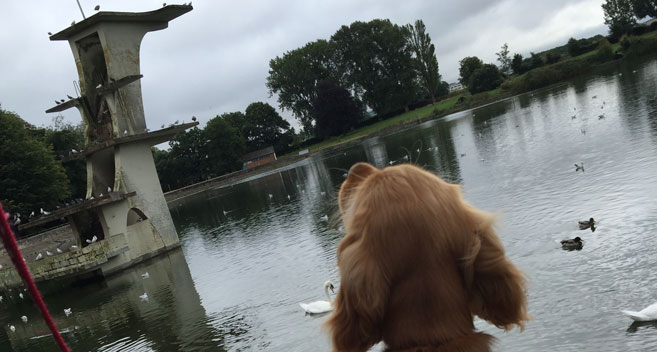 Coate Water Country Park and Lydiard Park

Louise Russell, who's one of the administrators for Igerswiltshire has recently acquired a new puppy called Ruby-Lou. Ruby-Lou is pretty new to venturing out at the moment but so far has loved exploring around Coate Water Country Park and Lydiard Park, on the outskirts of Swindon. Louise is looking forward to taking her to the nearby Savernake Forest soon too.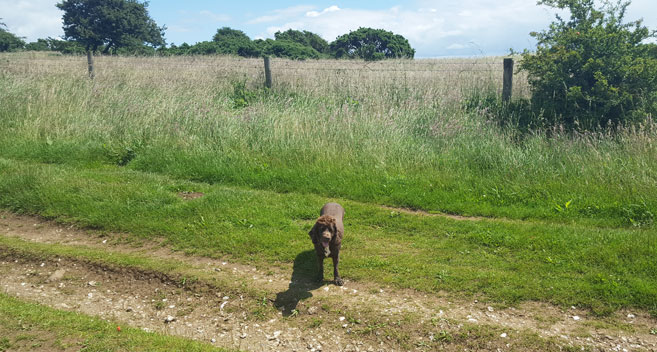 The Ridgeway

Professional dog walker and keen photographer, Nicky Maxey enjoys walking her spaniel, Furla on some of Wiltshire's long distance routes. Earlier in the year, Nicky was training for the Great Stones Way – a charity walk along the Ridgeway long distance trail. Furla loved to accompany Nicky on her training walks and never seemed to tire. She did however, particularly like the half way cake stop at Avebury's National Trust café on one of the walks that I (Emma) did with the pair.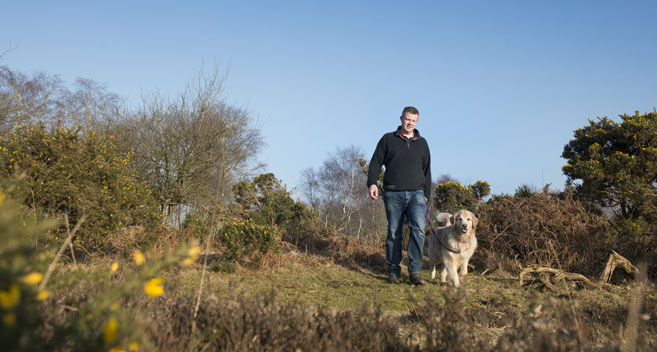 How about you?

Do you have any favourite dog walks that you like to do in Wiltshire? If so, please feel free to share them with us below. If you are looking for other ideas on places you can visit with your dog check out our top 10 days out with your dog, our places to eat and drink where your pooch is welcome and even dog-friendly places to stay. Happy walking!
Related
1 Comments