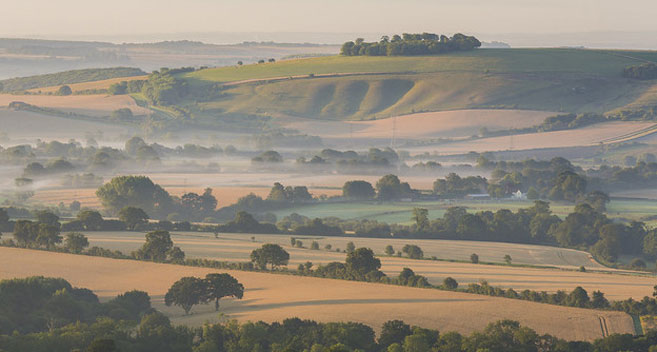 If you're planning a quick holiday and want to spend a quiet weekend away in the countryside, why not head to the Vale of Pewsey? This beautiful and ancient area in Wiltshire is situated within the North Wessex Downs Area of Outstanding Natural Beauty and is the ideal location for a rural get-away. Here you'll find stunning countryside, intriguing history and pretty, welcoming villages. You can reach Pewsey in just an hour by train from London, making this the perfect location for a relaxing and restorative weekend break.
Here are our suggestions for how to make the most of your two day holiday in the Vale of Pewsey...
Saturday Morning
Start your holiday by striking out to explore the stunning scenery of Pewsey Vale and letting the cares of the week drift away. There are many lovely walks in the area, giving you the opportunity to explore the picturesque and quintessentially English countryside. Walk in the dappled shade of ancient woodland at Savernake Forest, where you can see many huge and ancient oak trees - some are over 1,000 years old! Or, if you are visiting in the Spring, head to West Woods where you will find the woods carpeted with bright bluebells.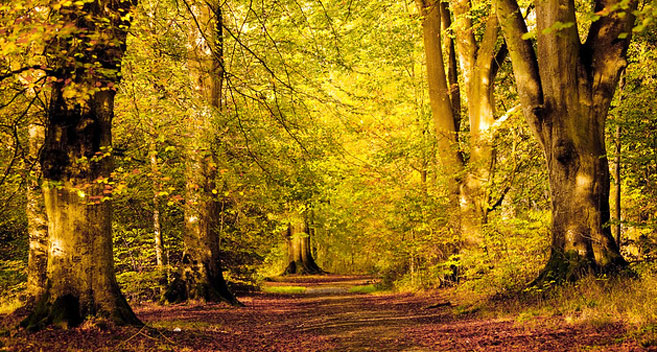 Alternatively, go on a White Horse walk to admire Wiltshire's iconic white horses, eye-catching figures carved into the chalk of the hills. You can walk from the Pewsey White Horse to the Alton Barnes White Horse in around 3 or 4 hours, crossing the lovely patchwork countryside of Pewsey Vale as you go. To incorporate some historic interest into your walk, why not plan a route that will take you to the iron age fort at Martinsell Hill and the ancient Giant's Grave.
Saturday Afternoon
After all that walking, you'll deserve a treat! Indulge yourself with a traditional afternoon tea at one of Pewsey's independent cafes. There are many to choose from, including the lovely Honeystreet Mill Café on the banks of the Kennet & Avon Canal in Honeystreet. Their West Country Afternoon Tea includes homemade scones, homemade jam, organic clotted cream and (of course) a pot of tea. Yum!
Or you might choose to have lunch at The Engineman's Rest Café at Crofton Beam Engines where you can enjoy freshly made food, homemade cakes and local produce created by artisan producers. After lunch, take some time to marvel at Crofton Beam Engines, one of the most important surviving remains of the Industrial Revolution in England. There are two steam-powered pumping engines on display, built over 200 years ago to supply water to the highest point of the canal. If you time your visit right, the engines may well be running, pumping water into the canal using steam created by a coal-fired Lancashire boiler, just like it was over 100 years ago.
Saturday Evening
Enjoy a leisurely evening with a meal out in a local Pewsey Vale restaurant or pub. If you're visiting in the summer, we recommend enjoying a glass of local West Country cider while sitting in the evening sun in a beer garden. Then, if you haven't walked enough for the day, stretch your legs by wandering along the towpath next to the Kennet and Avon Canal before the night sets in, admiring the brightly coloured canal boats.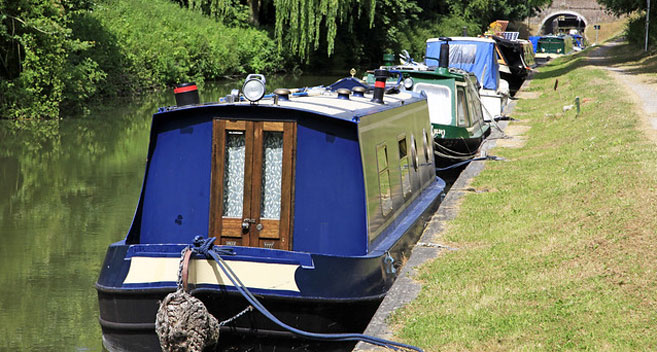 Sunday Morning
Make the most of the lovely countryside across the Vale of Pewsey and head outside again on Sunday Morning. There are many outdoor pursuits you can try in the area, from a relaxing trip along the canal in a pretty canal boat to the fun water sport of paddleboarding. If you want to try golf, fishing or horse-riding, there are plenty of local organisations that will suit you as well.
Sunday Afternoon
Sunday Lunch in the English countryside can only mean one thing - a proper pub lunch! Tuck into a classic roast dinner at one of Pewsey Vale's many traditional village pubs, coaching inns or canalside pubs. The Woodbridge Inn in Pewsey is a great option; they have a traditional carvery every Sunday lunchtime, as well as offering vegan and gluten free options.
After lunch, head to Wilton Windmill, the only working windmill in Wessex! Set high above the village of Wilton with lovely views over the surrounding Wiltshire countryside, the windmill is a Grade II Listed Building of Special Architectural and Historic Interest. Originally built in 1821, the windmill fell into disrepair in the 1930s before being restored to working order in 1976. Today, it is still running, producing wholemeal, stone-ground flour (which is available to buy). The windmill is open for guided tours and refreshments on Sunday afternoons between Easter Saturday and the end of September.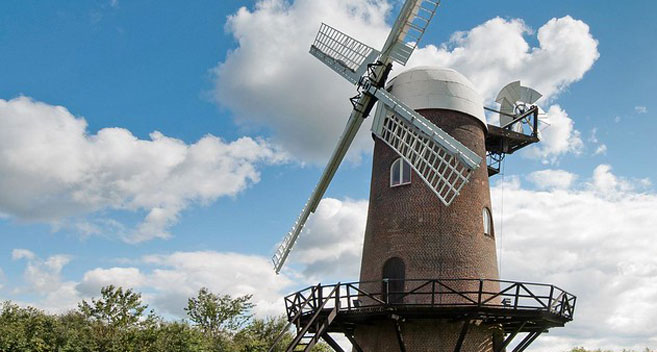 As the weekend draws to a close, it's time to head home. But don't feel too sad... it's also time to start planning for your next trip to the timeless Vale of Pewsey!
And if you're ready to start planning your weekend holiday in Pewsey, take a look at some of the accommodation options available to book.
Related
5 Comments