Book a weekend away in the historic Wiltshire town of Calne for a restful break from the hectic pace of everyday life. Enjoy two days of peaceful walks and stunning scenery - plus lots to see, do and discover. Here are our top recommendations for how to spend 24 hours in Calne...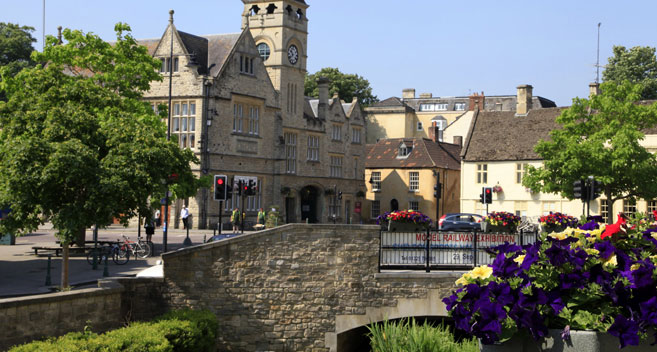 Saturday Morning
Begin your trip to Calne by looking around the town and discovering its fascinating history. Go for a stroll around the charming Calne Heritage Quarter, following the Blue Plaque Trail, to see the sights, admire the gorgeous old buildings, explore hidden gems, and learn all about the town's past. Find out about the Roman, Medieval and industrial influences that shaped the settlement through the centuries. The Calne Heritage Centre is well worth a stop, packed with information and stories from Calne's past. And there are plenty of friendly little cafes to stop at for a cup of tea when you've had enough sightseeing!
Saturday Afternoon
In the afternoon, there's a choice of lovely attractions to visit in the Calne area. Classic car enthusiasts will love the Atwell-Wilson Motor Museum, Wiltshire's only motor museum, where you can admire an impressive collection of motorcycles, mopeds and bicycles from the 1920s onwards. Or, head to Bowood House and Gardens to see one of the area's most sunning stately homes, dating back to the 18th century, set amidst the beautiful parkland and gardens designed by famous Capability Brown. If you're travelling with younger children, Tractor Ted's Little Farm at Bowood is a must, where kids can meet the friendly farm animals and have a cuddle with the rabbits and guinea pigs. Or, get hands-on with a puzzle-solving adventure at 11th Hour Escape Rooms, just down the road from Calne in Bromham.
Saturday Evening
Complete your busy first day with dinner then a relaxing drink in the bar at the lovely Lansdowne Strand Hotel. This historic coaching inn dates back to the 16th century and is the perfect place for an after-dinner glass of wine or a taste of local Wiltshire beer.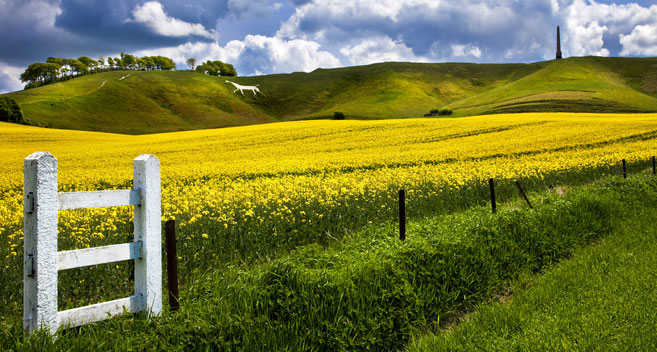 Sunday Morning
A trip to Calne wouldn't be complete without venturing into the surrounding countryside - in particular the nearby North Wessex Downs Area of Outstanding Natural Beauty, which begins just East of the town. So why not spend your Sunday morning exploring the great outdoors around Calne? Head up to the Cherhill Downs to discover the famous Cherhill White Horse and drink in the spectacular views across the timeless Wiltshire countryside from Lansdowne Monument. Or, take a walk around the nearby Wiltshire Wildlife Trust nature reserve at Penn Wood for a peaceful stroll amongst trees and wildflowers. If you're lucky you might spot roe deer, skylarks or kestrels.
Sunday Afternoon
After your morning walk, its time to indulge in a traditional English Sunday Lunch. Find a local country pub and tuck in to a roast with all the trimmings - with all that walking you've certainly earned it! Before you leave, there's just time for a last stroll around Calne - or head back to Bowood for an indulgent spa session or perhaps a quick round of golf.
Inspired to book a weekend away in Calne? There are plenty of accommodation options to choose from - if you're a large group, head to the beautiful Georgian Queenwood Lodge at Bowood, which sleeps up to eight adults. Or, book the Chalk Barn at Buttle Farm in the lovely conservation village of Compton Bassett. Smaller groups will love Cherry Tree Barn, a pretty converted barn with a wood burner, BBQ area and access to a heated swimming pool. And if you're looking for some quirky glamping, why not head to Highway Hill where you can stay in a shepherd's hut or a bell tent?
Don't forget to check out what's on to see what exciting or unusual events might be taking place during your visit!
Related
1 Comments