British Food Fortnight kicks off on 21 September 2019, and we've been inspired to celebrate local food and drink. As a rural, largely agricultural county Wiltshire can boast plenty of delicious local produce all year round. Not only is locally grown food seriously tasty, it lets you help the environment by keeping down those food-miles. Join us in exploring Wiltshire's rich culinary heritage...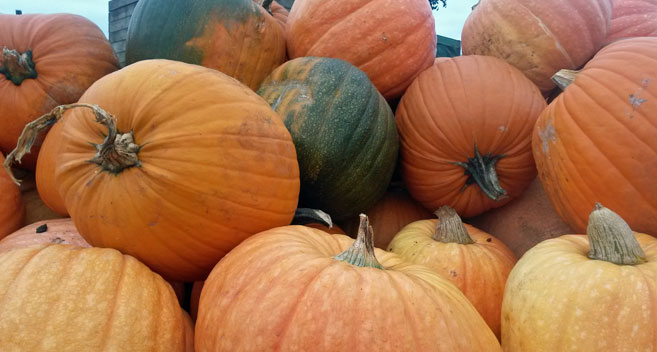 Shop straight from the source
A brilliant way to enjoy local, seasonal food is to buy it from local sources. As you drive around Wiltshire, you'll often see eggs, apples and other food for sale at the end of countryside driveways. There are also thriving farmers markets in many of the local towns where you can stock up on local fruit, vegetables, meat, cheese and more. Farm shops like Allington Farm Shop allow you to buy high-quality food and drink which has been grown and reared in the surrounding fields. Keep an eye on our what's on pages to discover one-off food and drink fairs and festivals throughout the year, particularly the annual Great British Food Festival which brings together some of the finest local and regional artisan producers.
Pick your own and cook your own!
"Pick your own" is a lovely rural tradition, with many local Wiltshire farmers offering the chance to pick your own produce throughout the summer. Take the kids and head out to the fields to fill up punnets of strawberries and other seasonal fruit. What's more, every year in October you can head to the Pumpkin Picking Patch where you can select your own pumpkin and have a fantastic family day out with lots of fun Autumnal activities to enjoy. While you're at it, why not visit Roves Farm Visitor Centre where children can meet animals and find out where their food comes form.
And if you love getting stuck-in where food is involved, head to one of Wiltshire's cookery schools to learn how to shape your local produce into a delicious and healthy meal.
Sample local delicacies
Whatever time of year you visit Wiltshire, you will find local delicacies on sale to enjoy. The West Country is known for its cider and many of our pubs and inns will be serving cold glasses of clear, fresh cider made from locally grown and pressed apples - just ask at the bar for a local recommendation. Wiltshire is also known for producing delicious high-quality ham, with the famous Wiltshire cure developed in the historic town of Calne. Finally, keep an eye out for lardy cake - an indulgent Wiltshire delicacy perfect for an afternoon treat alongside a cup of tea.
Enjoy a meal out
From cute cafes to fine-dining restaurants, many of the eateries around Wiltshire are very proud to stock their kitchens with locally sourced produce. Pythouse Kitchen Garden in Tisbury is a restaurant set within a stunning Victorian walled garden stocked with fruit and vegetables. Their menus are as seasonal as you can get, reflecting whatever produce is currently ready to pick! The traditional potager garden at Howard's House Hotel is also stocked with a wealth of fresh produce which is used by the kitchen to create tasty seasonal meals. Likewise, at Woolley Grange Hotel, the restaurant uses fruit and vegetables grown on site in their own pretty kitchen gardens. And that's just a small sample - many more of Wiltshire's best places to eat and drink base their menus around produce from the local area.
Planning a trip to Wiltshire soon to try out our locally grown food? Complete your holiday planning with a look at our accommodation and things to do pages.
Related
0 Comments