Wiltshire can boast a lovely selection of historic houses, gorgeous gardens, ancient monuments and historic sites - and many of these fascinating landmarks are under the stewardship of the National Trust. From quaint historic villages full of picturesque cottages to grand stately homes, there are some wonderful 'must see' National Trust locations to visit as part of your visit to Wiltshire, whether you're a National Trust member or not.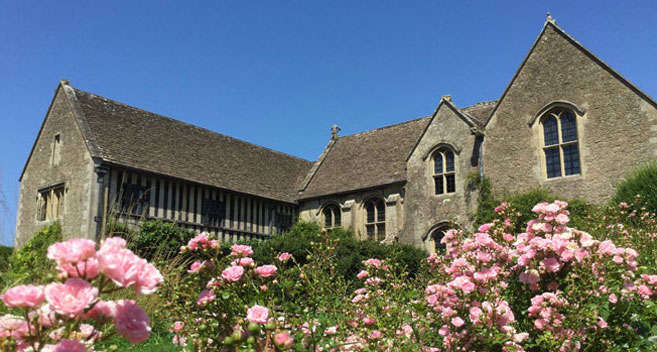 Great Chalfield Manor
Located near the edge of the Wiltshire Cotswolds, Great Chalfield Manor is a lovely 15th century manor house with delightful gardens. You'll need to join a guided tour - which run regularly throughout the day - if you want to look around the house, which has featured in many films throughout the years. Or, spend a couple of hours wandering around the Arts & Crafts gardens and admire the stunning planting.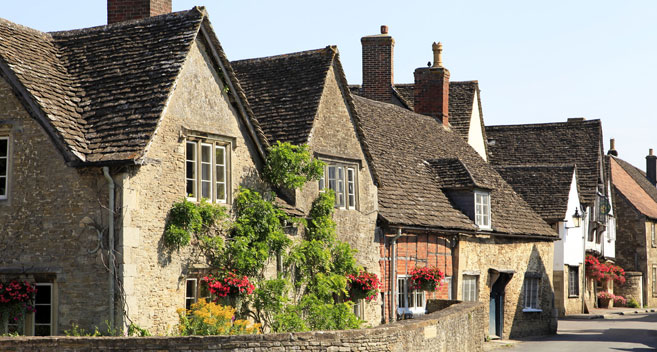 Lacock village
Walking through the National Trust village of Lacock is like stepping into a Jane Austen novel. Here you will find traditional stone houses and historic streets from an earlier age. Film fans in particular will love visiting Lacock, which has featured in Downton Abbey, Pride and Prejudice and many other period dramas! The village is also home to Lacock Abbey, a stunning building with a history stretching back to the 1200s which became the birth place of photography in the 1830s. The Fox Talbot Museum, also run by the National Trust, tells the story of the invention and development of photography.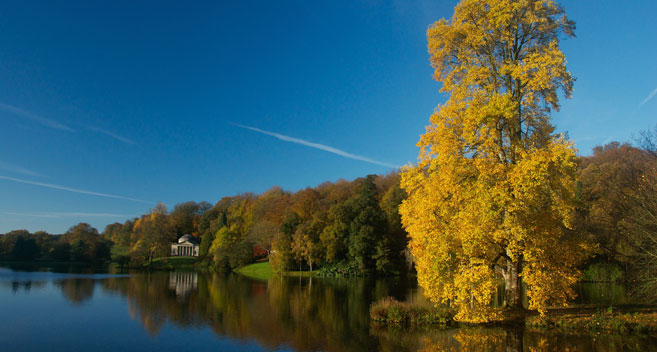 Stourhead
You will find some of England's most stunning landscape gardens at Stourhead on the Wiltshire-Somerset border. This National Trust property features a Palladian mansion with a stunning art collection surrounded by the famous 18th century landscape gardens dotted with lakeside walks, grottoes and classical temples. Absolutely beautiful.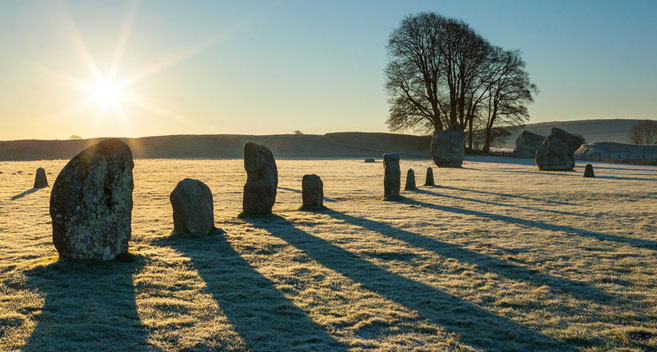 Avebury Stone Circle
Avebury Stone Circle and Avebury Manor and Garden are a great option if you want to introduce your kids to the National Trust. There is plenty of space for children to run around, and fascinating things to see! Many visitors are surprised to find that Wiltshire is home not just to Stonehenge but to another, larger ancient circle of standing stones... The neolithic stone circle at Avebury runs through and around Avebury village, and visitors can walk amongst the stones - and even touch them! Much of the landscape surrounding the village of Avebury is owned and cared for by the National Trust and is free for visitors to explore at any time. Take a walk amongst the stones or visit National Trust property Avebury Manor, a unique historic house where each room is decorated in the style of a different period of history.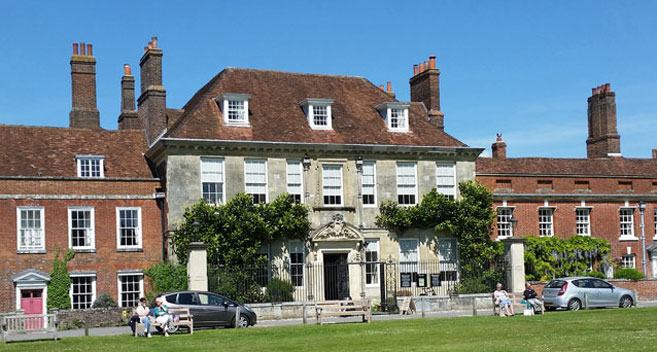 Mompesson House
Located in the iconic Cathedral Close in the centre of Salisbury, Mompesson House is an 18th century townhouse cared for by the National Trust. This stately Queen Anne townhouse also has a hidden, tranquil garden - a lovely spot to stop and catch your breath during a day out seeing the sights in the Cathedral city of Salisbury in South Wiltshire. Mompesson House is only open for pre-booked tours, so you will need to book your tickets in advance.
Ready to start planning your trip to see Wiltshire's lovely National Trust locations? Have a look at our recommendations for more things to do while you're here as well as lovely accommodation options to help you plan the perfect holiday!
Related
1 Comments