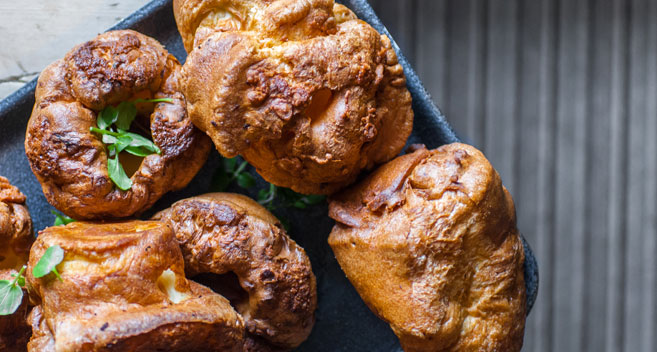 Looking for a tasty pub lunch this Sunday? You won't be disappointed in Salisbury!
Salisbury is traditional and original. A modern city steeped in history. A place where old buildings and streets are brought to life by fresh ideas. So it should come as no surprise that in Salisbury you'll find that delicious and familiar English tradition - the Sunday Roast - served in comfortable modern settings with up-to-date flourishes. Here are some of our favourite pub options for a tasty Sunday lunch...
Rivers Edge Restaurant at Legacy Rose and Crown Hotel
The Legacy Rose and Crown Hotel is a characterful, historic hotel dating back to the 13th century. Here you will find the aptly-named Rivers Edge Restaurant where pretty views of the River Avon and Salisbury Cathedral make this an ideal spot for visitors to Salisbury to soak up the city's historic atmosphere. The Rivers Edge Sunday lunch menu boasts hearty dishes like chicken, ham and leek pie, slow roasted lamb shank with minted mash or wild mushroom lasagne for the vegetarians. There are also - of course - traditional roast dinners on offer. Dig in!
Ox Row Inn
You'll find plenty of options - including vegetarian and vegan choices - on the Sunday Lunch menu at the Ox Row Inn, a traditional pub located in the heart of Salisbury's historic Butcher's Row. If you opt for the classic Sunday roast, trimmings typically include roast potatoes, Yorkshire pudding, honey glazed carrots, cauliflower cheese, swede puree, sticky red cabbage and red wine gravy. Sounds splendid to us! The Grade II listed pub dates back to the 16th century, and exudes historic charm. In the summer, sit outside looking over the Market Place and soak up the bustling city centre atmopshere. In the winter, the roaring fire adds to the cosy English pub atmosphere.
The Refectory Restaurant at Salisbury Cathedral
Why not enjoy your Sunday lunch in the Refectory Restaurant at Salisbury Cathedral; a relaxing stop as part of a visit to the famous and spectacular 800-year-old building. From the Refectory, you can enjoy views of the tallest cathedral spire in the country through the modern glass roof of the restaurant! The Refectory serves traditional Roasts every Sunday lunch time and is open all year round.
Old Ale and Coffee House
Locally sourced food and high quality ingredients are the order of the day at the Old Ale and Coffee House, a welcoming pub with an ecelectic decour in the centre of Salisbury. Located just fifty yards from the entrance to the Cathedral Close, this fresh looking pub offers a modern interpretation of a traditional ale house. Their Sunday Lunch menu includes traditional roasts alongside a wide range of pub classics, plenty of vegetarian options, and even the option to tuck in to an all-day brunch. In the summer, make sure you sit outside in their lovely pub garden.
Squires Restaurant at the Mercure White Hart Hotel
Serving traditional British cuisine in elegant and relaxing surroundings, Squires Restaurant at the Mercure White Hart Hotel is a top choice for a lovely Sunday lunch in Salisbury; a traditional carvery with plenty of trimmings. The grand building is situated just opposite the Cathedral, a few minutes walk from the city centre and shops.
Haunch of Venison
Tuck in to a Sunday roast with all the trimmings at the Haunch of Venison, a 14th century pub right in front of Salisbury's old market cross. The pub itself oozes character, with eclectic features doing justice to the building's 700 years of history. If you're looking for a traditional English Sunday lunch in a traditional English pub, the Haunch of Venison won't let you down.
And if you're planning a weekend away in Salisbury, have a look at the brilliant accommodation options on offer, as well as fun local things to do. Or head out to explore the rest of Wiltshire and treat yourself to a Sunday lunch elsewhere with our list of the best Sunday Roasts in Wiltshire.
Related
0 Comments