Planning to spend a relaxing weekend in Wiltshire? Located just over an hour from London, Chippenham makes an ideal base for exploring Wiltshire and the Cotswolds. With a history stretching back to the 7th century, today Chippenham is one of the West Country's most vibrant market towns. Here are some ideas for spending a weekend away in the charming town of Chippenham...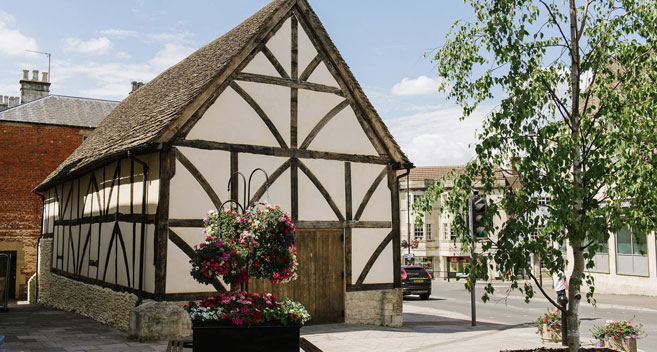 Saturday Morning
Begin your introduction to Chippenham by discovering the town's heritage with a trip to Chippenham Museum. Housed in an 18th century townhouse, the museum traces the town's story from its prehistoric origins to the present day, touching on the likes of Alfred the Great and Isambard Kingdom Brunel on route. After exploring the museum, head around the corner to see the Yelde Hall, a beautiful and extremely striking medieval building.
For lunch on Saturday, head to Allington Farm Shop on the edge of town and enjoy a sandwich, a salad or an indulgent cream tea at Allington Cafe. Ingredients are grown on the farm or sourced from local suppliers. Yum!
Saturday Afternoon
Spend Saturday afternoon enjoying a walk through town, where there are lovely parks to picnic in and pretty historic streets to explore. Make sure you take the time to wander through the colourful Saturday street market where you will find a selection of fresh local produce on sale. These historic twice-weekly markets (held every Friday and Saturday) date back to King John first granting the town a charter in 1205!
If you're enjoying stretching your legs and want to head further afield, there are plenty of local countryside walks surrounding Chippenham, with the edge of the Cotswolds just a few miles away.
Saturday Evening
After all that walking, you'll have earned a delicious meal and a drink or two at one of Chippenham's lovely restaurants! The town has been granted Purple Flag Status for its nightlife, so you can be sure of a great evening out during your weekend away.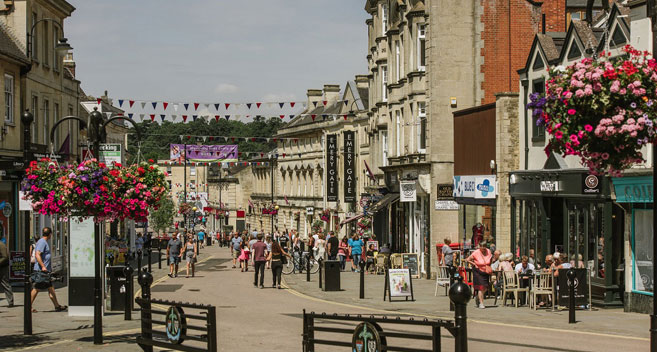 Sunday Morning
After a relaxing Sunday lie in, why not visit one of the local towns or villages within easy reach of Chippenham? If you don't have your own car, you can hire a stunning classic car from Vintage Classics and drive yourself in style! Picturesque Wiltshire market towns like Corsham, Calne, Melksham and Malmesbury are all within a short drive of Chippenham, perfect for a morning soaking up the local history and enjoying Wiltshire's timeless landscapes.
Sunday Afternoon
A weekend away in Wiltshire wouldn't be complete without a pub lunch on Sunday. There are plenty of options for traditional roast dinners in one of the many pretty village pubs near Chippenham, or head back to town to enjoy a meal in the town centre before you head home. As your trip draws to an end, consider popping in to see beautiful Bowood House and Gardens or the pretty National Trust village of Lacock on your way home, both located a short drive from Chippenham itself.
We hope that's given you some inspiration for a weekend away in Chippenham! The final thing you'll need to organise is somewhere to stay. If you want to be in the centre of town, try The Pines, a friendly guest house situated in a Victorian grade II listed building a short walk from the train station. Or, if you prefer a more rural stay, you'll find the magnificent Lucknam Park Hotel and Spa a 15-20 minute drive away from Chippenham. This 300-year-old Palladian mansion is set in 500 acres of extensive parkland and makes for a luxurious base for your Wiltshire break. Have a look at more accommodation and things to do inspiration, and don't forget to check what's on to see the top events taking place during your visit.
Related
1 Comments