Spend a relaxing weekend in the pretty Wiltshire town of Corsham. Located on the edge of the Cotswolds, Corsham has picturesque streets and historic houses made from iconic Bath Stone. This peaceful and idylic countryside town is a lovely base for exploring the whole of Wiltshire. If you don't want to stray far, there is plenty in the local area to keep you busy for a weekend away - or indeed much longer!
When planning your trip to Corsham, you might like to arrange your visit to coincide with some of the town's biggest annual events. Options include the Taste of Corsham food and drink festival or the Corsham Walking Festival, both of which take place in the summer each year.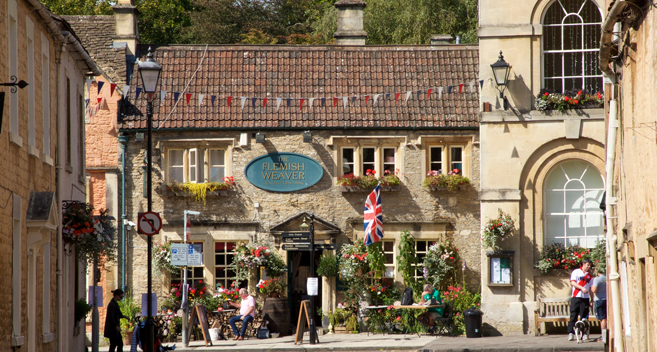 Here are some ideas for spending a weekend on holiday here in Corsham. After 48 hours here, you'll leave refreshed, relaxed and rejuvinated...
Saturday Morning
Begin your weekend away in Corsham by looking around the town itself, keeping an eye out for the proud peacocks that stalk through the streets! According to The Sunday Times, Corsham is one of the top 10 places to live in the South West - and as you wander amongst the honey-coloured stone buildings, welcoming independent shops and picture-perfect streets you'll certainly see why. With its chocolate box good looks, Corsham is often used for filming, and lovers of Poldark can be forgiven for thinking they're actually walking the streets of Truro in Cornwall, as Corsham stood in for the cornish town in the recent TV show.
When you start to feel peckish, there is a choice of nice tearooms and cafes for you to sit down for lunch, or if the weather's nice you could pack a picnic and eat outside in the sun.
Saturday Afternoon
In the afternoon drive out to nearby Lucknam Park - an impressive country house hotel surrounded by unspoilt Cotswold countryside just twenty minutes from Corsham - where there are lots of activities to try. At Lucknam Park Equestrian Centre you can spend the afternoon in the saddle exploring the parkland on horseback. For something more indulgent, go inside to ESPA at Lucknam Park Spa where you can enjoy a refreshing spa session or treatment. You can also book a place on a fun cookery course at Lucknam Park Hotel Cookery School (but as these run 10am to 3pm, you will need to rearrange the day slightly!) To wrap things up, why not enjoy a meal at Michelin starred Restaurant Hywel Jones located in the one-time ballroom at Lucknam Park.
Saturday Evening
After a busy day of sightseeing, round off the day by heading back to Corsham and catching a show or gig at the Pound Arts Centre. It's a welcoming and vibrant venue in the centre of town with a busy programme of performances, film, events and exhibitions running throughout the year. So make sure you check what's happening during your visit and book your tickets!
After the show, its time to call it a day. There are lots of overnight options in Corsham itself or the nearby countryside. If you're looking for self-catering accommodation, you could stay at The Old Post Office Cottage in the nearby village of Gastard or the beautiful Cotswold farmhouse Pickwick Lodge Farm. For bed and breakfast, try Park Farm Barn or 21 Park Lane. If you would prefer the ease and luxury of a hotel, you can head back to Lucknam Park for a sumptuous overnight stay.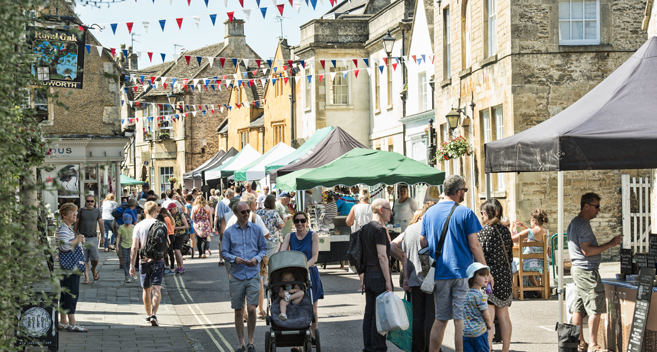 Sunday Morning
Spend Sunday morning enjoying the timeless Wiltshire countryside surrounding Corsham. Take a short stroll through the glorious parkland surrounding Corsham Court, or if you fancy a longer walk there are beautiful options at nearby Wiltshire villages like Box and Slaughterford. You're right on the edge of the Cotswolds here so you can be sure of spotting some stunning scenery as you go. Finish your walk at a countryside pub and treat yourself to a traditional Roast Dinner for Sunday Lunch.
Sunday Afternoon
Hop back in the car and drive to the nearby village of Lacock, just a ten minute drive away. Exploring Lacock Abbey, Village and Fox Talbot Museum makes for a lovely afternoon out for the whole family. The village itself is a stunning collection of old houses that look frozen in time - which is why they've been used to film so many famous period dramas, from Pride and Prejudice to Downton Abbey. Lacock Abbey was founded in the 13th century and dissolved in the 16th century. It later became a quirky country house combining a host of architectural styles, with Medieval cloisters and an 18th century Gothick hall to be explored. While you're at the Abbey, take a look around the Fox Talbot Museum and learn about one of the founding fathers of photography.
After you've seen your fill of Lacock (and maybe stopped off for a cream team in one of the local cafes - you're on holiday after all!), head back to Corsham for a last mooch around the pretty town before heading home. We're sure you'll want to come back again for another visit soon.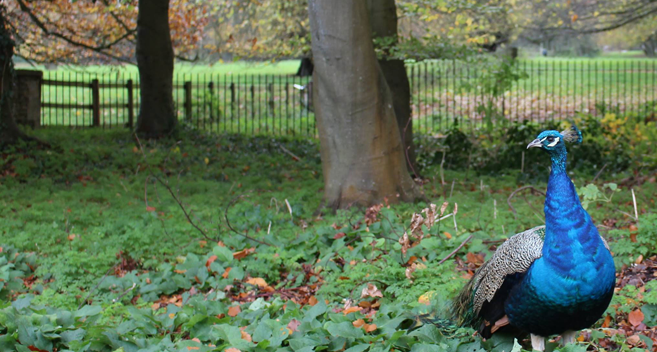 Feeling inspired to take a short break in Wiltshire? Here are some other options to consider:
Related
0 Comments