Crisp, clear mornings and mist-swathed views. Frost-covered grass crunching underfoot. Festive decorations adorning the towns and villages. Winter is a lovely time of year to get out on foot and explore Wiltshire's timeless countryside. And a long winter's walk is the perfect preamble to an afternoon spent next to the fire in one of Wiltshire's warm and cosy country pubs. Here are five great winter walks to enjoy around Wiltshire this season.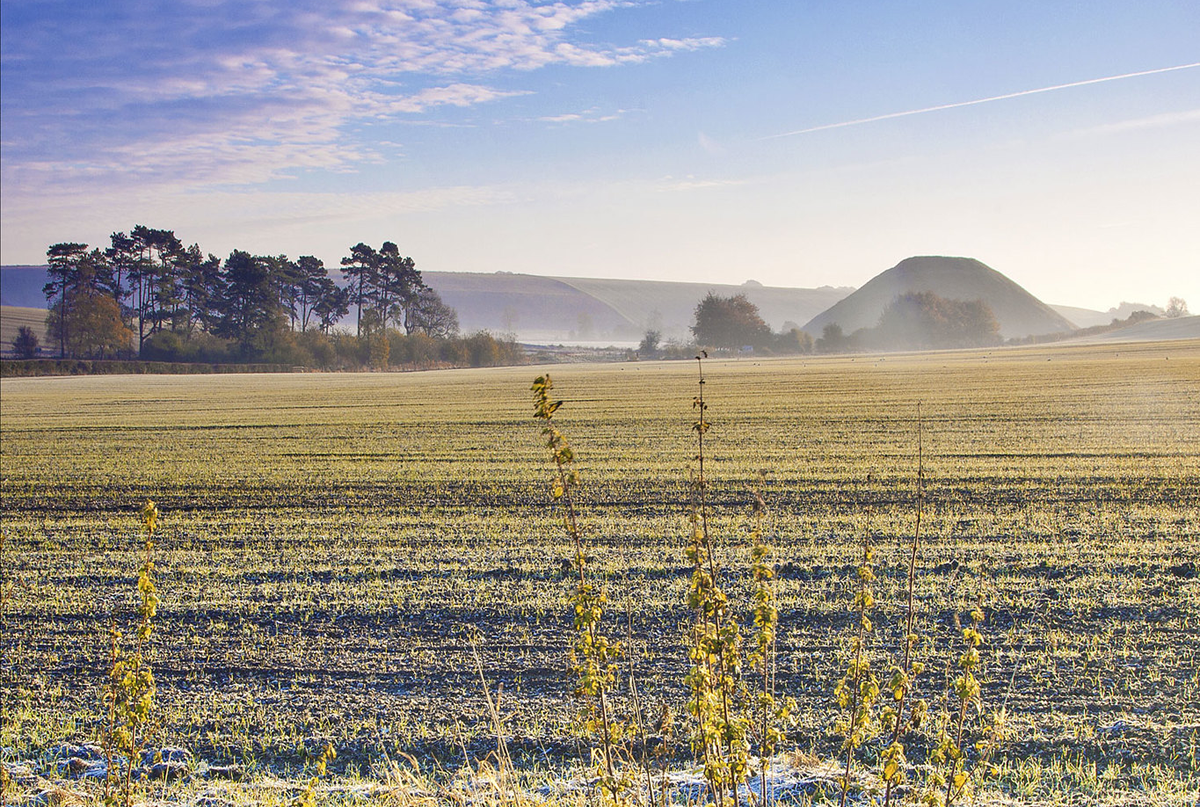 Avebury, Windmill Hill and Silbury Hill Walk
The Wiltshire village of Avebury is home to the world's largest Neolithic stone circle. What's more, the surrounding landscape is also littered with prehistoric sites and monuments including Windmill Hill to the North and Silbury Hill to the South, both constructed thousands of years ago. Avebury's fascinating ancient stones look particularly mysterious on a misty winter's morning, and the village is also much quieter to visit at this time of year, making it the ideal destination for a winter's walk. Follow a figure of eight walk loop from Avebury to Windmill Hill and back again before heading down to Silbury Hill and finally returning to the village again. The terrain is moderately difficult with some sections crossing fields and grassland which may be muddy in the winter, some on tracks and footpaths, some hill climbs and some short road sections. It covers about seven miles and should take between three and four hours.
National Trust pay & display car park available.
---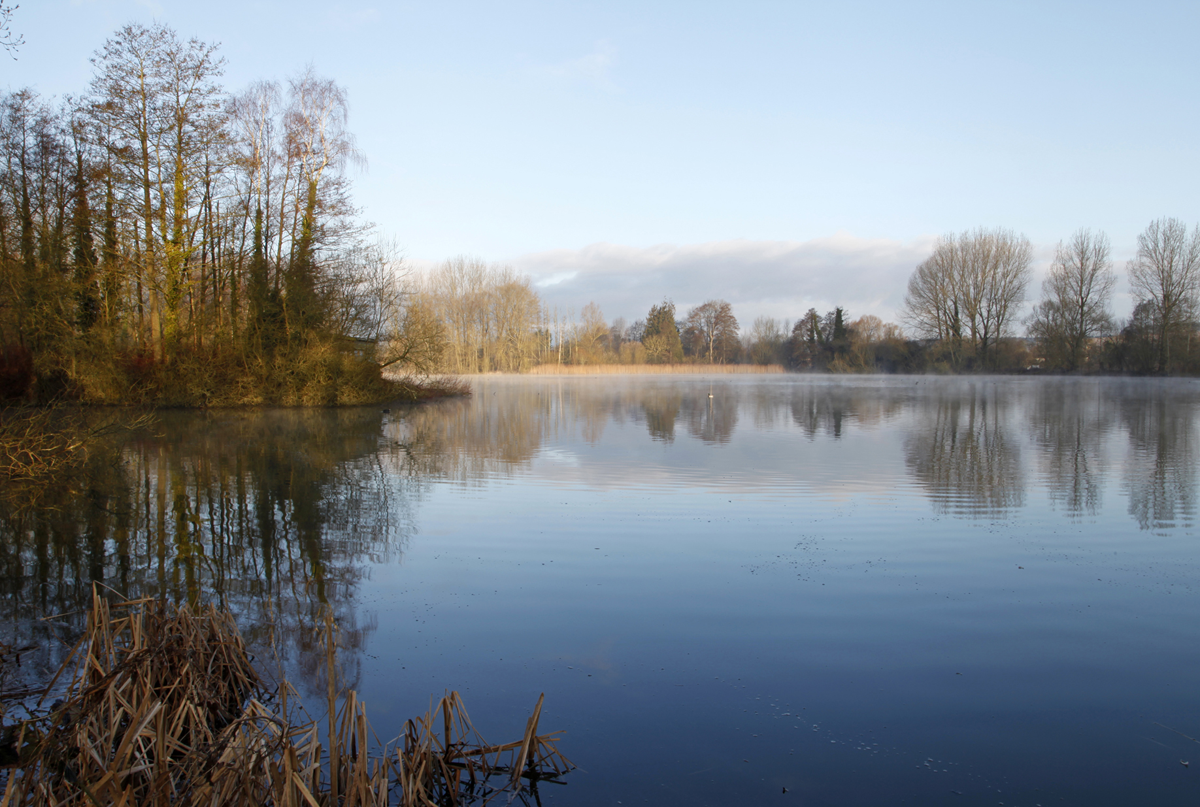 Langford Lakes Nature Reserve
Looked after by Wiltshire Wildlife Trust, Langford Lakes nature reserve near Salisbury is a pretty location for a winter stroll. The four large lakes here attract a wide variety of birds throughout the year, including a range of winter wildfowl in the colder months. This very short, one mile walk circles the 'Long Pond' at Langford Lakes and should only take around twenty minutes. However, you may discover that time passes quicker than you expect once you've stopped numerous times to admire the wintery lakes and the teeming wildlife. Following level terrain, this walk is accessible for those using wheelchairs and prams.
Car parking available at the nature reserve.
---
Great Bedwyn and Wilton Windmill Walk
Beginning at the station at the village of Great Bedwyn, follow the canal to Crofton Pumping Station before heading uphill to Wilton Windmill and then returning to Bedwyn via quiet country lanes and woodland paths. There is a lot to see on this walk, including winter wildlife on the Kennet and Avon Canal, the impressive industrial site at Crofton Beam Engines - sadly closed over the winter months - and historic Wilton Windmill, offering outstanding views over the surrounding countryside. The walk is around five miles long, takes a couple of hours and covers easy terrain with some hills, but would not be suitable for wheelchairs or buggies in the winter.
Parking is available at Great Bedwyn station.
---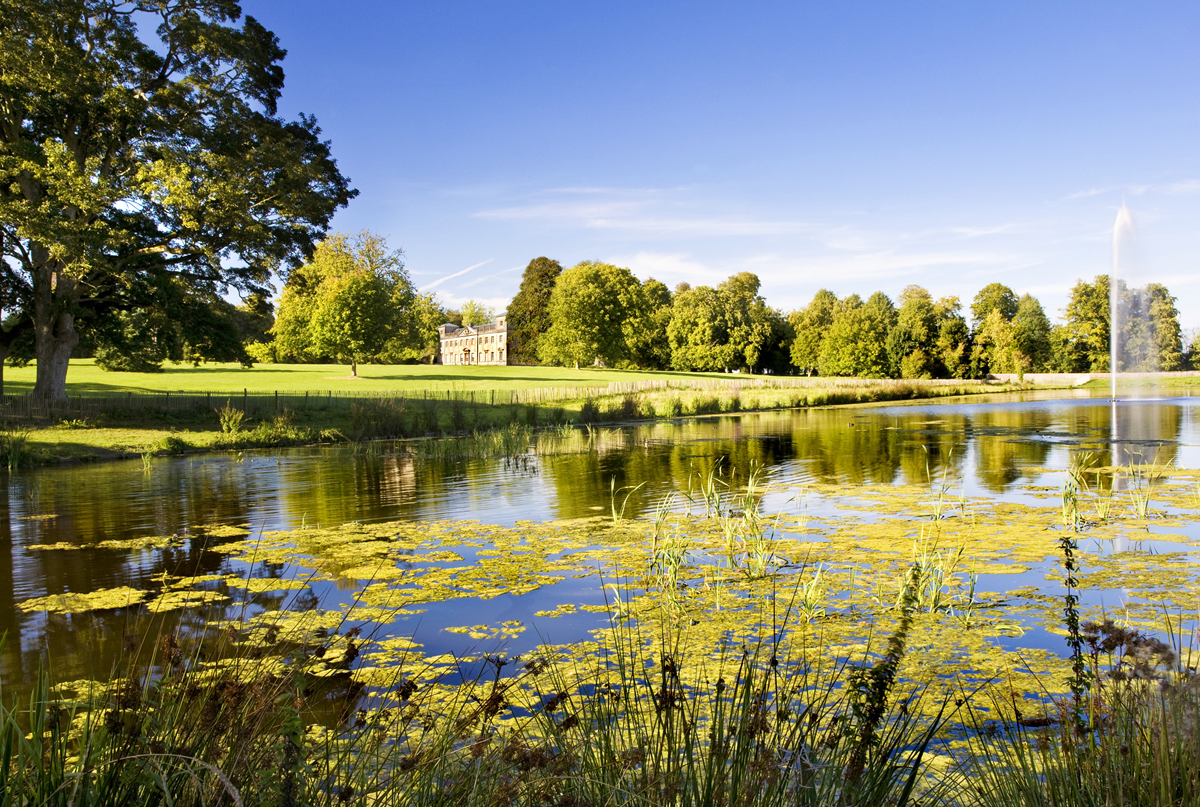 Lydiard Park Loop
Located just outside Swindon, the 260 acres of parkland at Lydiard Park are worth exploring at any time of year, boasting open lawns, mature woodland and pretty lakes, all surrounding the beautiful Palladian house. During the winter, enjoy the park at its most peaceful. In February, look out for pretty snowdrops covering the woodlands and lawns. A wide loop around the house, lakes and the surrounding parkland will cover nearly three miles and should take less than an hour, mostly along wide paved pathways accessible to buggies and wheelchairs. If you're walking with young children, you can easily cut the walk short and head back to the café to warm up.
Pay-and-display car parking available.
---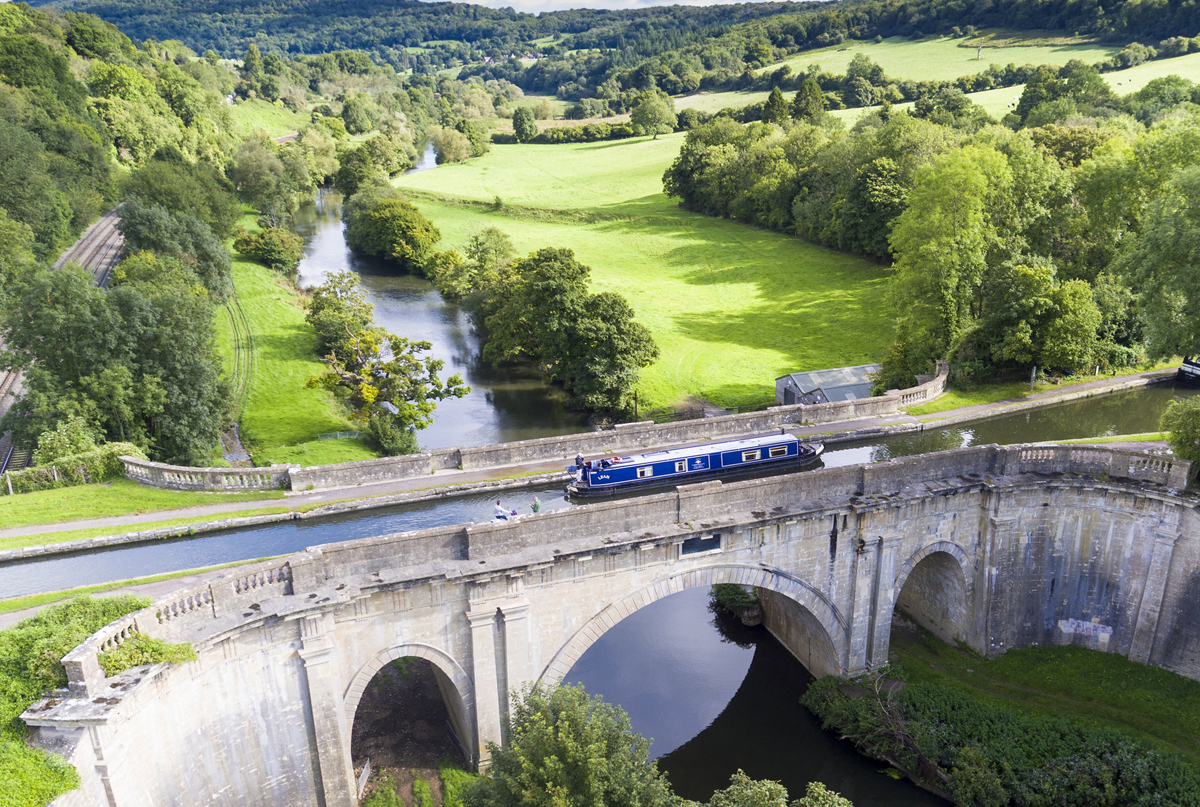 Bradford on Avon to Dundas Aqueduct Walk
This pretty walk takes you alongside the canal for the first hour and a half, heading west from Bradford on Avon, and featuring two grand aqueducts. At the second - Dundas Aqueduct - head steeply up hill and follow quiet country lanes back to the villages of Winsley, Turleigh and back to Bradford on Avon. Taking around three hours in total, the walk covers about eight miles. Most of the journey is flat, following either the wide towpath or paved country lanes, but there is one steep and muddy hillside section which may be tricky in the winter.
There are a number of pay and display car parks in Bradford on Avon.
---
Planning a winter's getaway this year? Festive fun, secluded stays, timeless landscapes, and quintessentially English market towns - there's lots to see and do when you Escape the Everyday in Wiltshire this winter.
Related
1 Comments