2022 is coming! Celebrate the start of a new year with a jam-packed January here in Wiltshire. There are lots of events to take part in, from exhibitions to live music. Please be aware that event details may change with short notice, so please check current COVID-19 restrictions before travelling to any of these events and abide by government guidelines during your visit.
---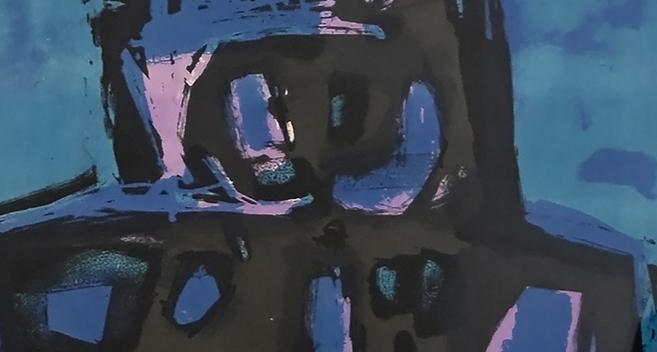 Image: Henry Cliffe Untitled (Figure) 1957, Estate of the Artist
Exhibitions
Begin January 2022 with a relaxed and cultural exhibition visit. Admire incredible and intricate wood engravings at Salisbury Museum's Cutting it Fine: The Art of the British Wood Engraver which runs until 16 January. Also ending this month, Eric Ravilious: Downland Man exhibition at Wiltshire Museum displays more than 20 works by Eric Ravilious, including iconic watercolours such as The Westbury Horse. Chippenham Museum will be hosting a new exhibition, opening on 8 January 2022, Wiltshire on Paper: Post-War Prints from the Bath Academy of Art. This exhibition celebrates the explosion of creative printmaking that took place in Wiltshire following the Second World War, with art on display by Clifford & Rosemary Ellis, Gillian Ayres, Howard Hodgkin and many more.
---
Performance and Live Events
Music-lovers can catch a busy programme of live performance at Trowbridge Town Hall in January, including a set of acoustic folk, punk-drunk daftness from Gaz Brookfield on 22 January. If you're more a fan of film, head to the Parade Cinema in Marlborough, who have a busy programme of cinema planned for the New Year.
---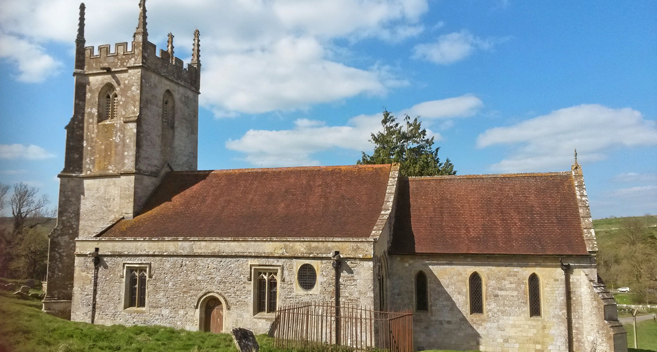 Special Events
At the start of January, there is a special opportunity to visit the empty village of Imber in the middle of Salisbury Plain. In 1943 the villagers were evacuated to allow the military to use the area as training grounds in the war efforts. The villagers were never allowed to return, and the village has been empty ever since, only open for the public to reach on special open days each year. This winter, you can visit the church of St Giles in the village during select Imber Church Christmas and New Years Open Days, including 1-3 January. However, please be aware that these dates and times can be revised or withdrawn by the MOD at short notice for operational reasons.
For something a little different, pop over the Wiltshire border to visit the Hawk Conservancy Trust for Winter Woodland Lights. This enchanting after-dark outdoors event will feature beautiful illuminations and a live owl display set in a stunning, colourful woodland.
---
Cookery Classes
Want to pick up a new hobby or learn a new skill in the New Year? Cookery classes may be just the thing! However good your kitchen skills are, there's always the opportunity to learn more here in Wiltshire... You can even book the kids on to a children's cookery class so they can get hands-on and creative with food. For example, at Vaughan's Cookery School you could try your hand at creating Thai Classics on 12 January, chocolate cookery on 16 January or sourdough special on 22 January. Or at the Farm Cookery School you could sign up for an Essential Mexican Cookery Class on 5 January, Saturday 11+ Chefs - create your own Curry for children aged 11-18 on 8 January or a Moroccan Spice Masterclass on 18 January.
---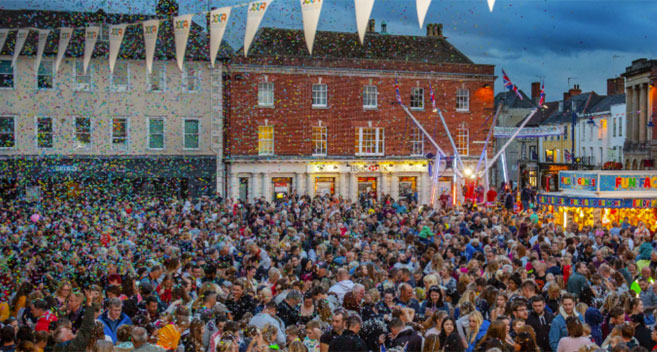 What's on in Wiltshire for the rest of 2022
January is also the ideal time to start planning for the rest of the year – and there are some exciting events planned in Wiltshire for 2022. Salisbury International Arts Festival is due to return in May and June with a full programme for the first time in two years. Then in July and August, Marlborough College's much-loved Summer School will return with more than 500 courses and a wealth of entertainment suitable for all ages and interests. In Devizes, look out for the Carnival in July and the quirky fun of the annual confetti battle at the end of August, plus lots more exciting events from Devizes Outdoor Celebratory Arts throughout the year. If you're a literature fan, you're bound to enjoy Hardy's Wessex at both Salisbury Museum and Wiltshire Museum, with the largest collection of Thomas Hardy objects ever displayed at one time on show between May and October 2022. Meanwhile history-buffs will be thrilled to hear that the Chalke Valley History Festival is back in June 2022 featuring talks, demonstrations, living history and more.
---
We hope we have inspired you to plan a visit to Wiltshire in 2022 to take advantage of some of the great events we've got coming up. Please remember to check government guidelines in relation to COVID-19 before you travel. Take a look at the great accommodation options to book for your trip, including grand country house hotels, city-centre apartments, cosy cottages and unusual glamping.
Related
1 Comments