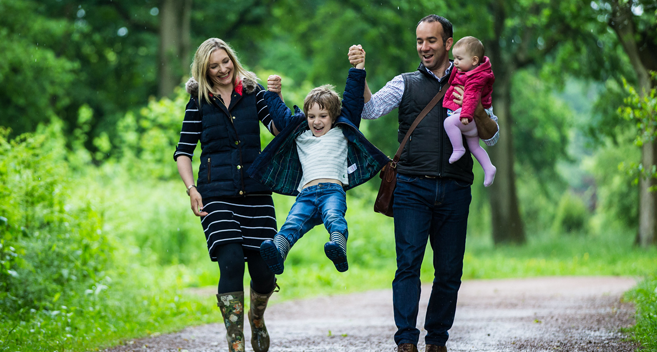 Head outside with the kids and enjoy a walk in Wiltshire. We've collated some great walks to keep the whole family happy. These are short walks that should be suitable even for small children, starting at around one mile long, making them a perfect opportunity to take the kids out to explore Wiltshire's timeless countryside and stunning scenery.
---
Langford Lakes Walk
Langford Lakes is a nature reserve near to Salisbury, owned and maintained by Wiltshire Wildlife Trust. The reserve features a collection of small lakes and meadowland, and is a bird-lover's paradise. The one-mile trail that loops around 'Long Pond' is easy and accessible for the whole family, with the level terrain making it an ideal option if you have a pram with you. Children will enjoy spotting the different kinds of waterbirds that live here.
---
Walks Around Avebury
Children will love exploring amongst the huge standing stones at Avebury, which the public are allowed to walk (and play!) amongst. The standing stones running through the village make up the world's largest stone circle, and were placed here thousands of years ago. For those who want a short stroll, simply take a turn around the village and explore amongst the stones. If you want a slightly longer walk – particularly if your children are slightly older - you can walk from Avebury to West Kennet Long Barrow and back in about an hour and a half, passing the mysterious local landmark Silbury Hill on your way.
---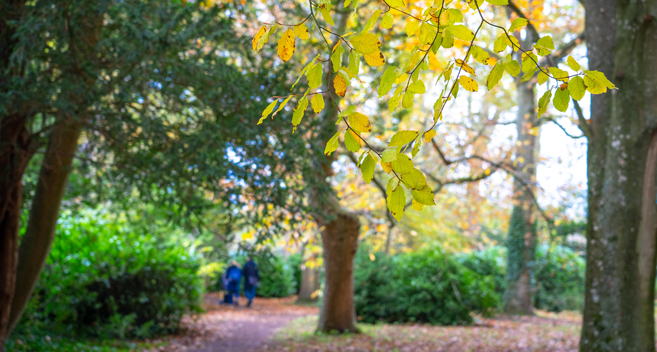 Lacock Riverside Walk
The National Trust village of Lacock makes for a lovely Wiltshire day out, and is easy to access if you are staying in the historic market town of Chippenham, which is just up the road. Lacock is like a village that time forgot, full of charmingly unique stone cottages plus friendly pubs and shops. With Lacock Abbey, recognisable from films like Harry Potter, and the Fox Talbot Museum, there's lots for the family to explore. The National Trust - who look after the Abbey and most of the village - have put together an easy 2 mile walk through the village and the surrounding countryside, following the pretty River Avon.
---
Caen Hill Locks Family Activity Trail
Considered to be one of the wonders of the waterways, Caen Hill Locks just outside the Wiltshire town of Devizes is a series of nearly 30 locks which lifts the Kennet and Avon Canal up and over a steep hillside. It's a unique and tranquil place where you can stop and watch the brightly coloured narrowboats navigate their way slowly up and down the hill. The Canal & River Trust have a special family activity trail for parents and children to enjoy while visiting the locks. Around a mile in length, the trail includes challenges and activities like collecting leaves, identifying water birds and uncovering fascinating local history.
---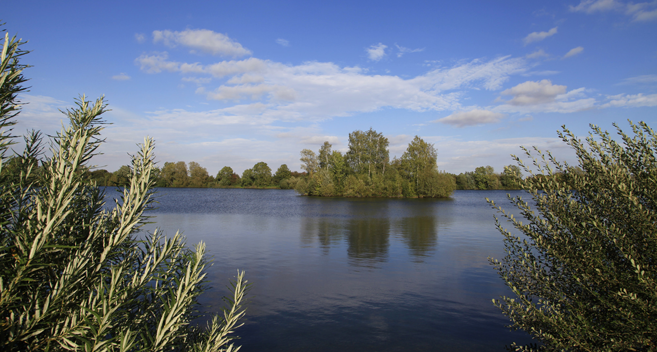 Walking at Cotswold Water Park
Cotswold Water Park in North Wiltshire offers many short walk options. Featuring myriad lakes, this watery landscape is very flat, making it ideal for family strolls with young children. Head to the Gateway Centre to pick up a walking leaflet, detailing some of the options - their 'tow paths, train tracks and water meadows' walk can be adapted to suit how far you want to go, with 1 mile, 3 mile or 4.5 mile versions to choose from.
---
Walks at Westonbirt Arboretum
Explore a stunning tree garden at Westonbirt Arboretum, just over the border from Wiltshire in Gloucestershire. The Aboretum covers around 600 acres and is home to 15,000 trees from all over the globe. Simply go for a wander amongst the trees to see wonderful plants at any time of year. Or take a look at Westonbirt's short walks map, which features a number of options all less than a mile in length.
---
Salisbury City Walks
Combining medieval history with contemporary culture, Salisbury is a traditional and original city. There is plenty to see as you explore the colourful streets, with a number of walking trails that let you loop through between the city's historic buildings and pretty parks out into the surrounding water meadows and countryside lanes. Take a look at our Salisbury and Wilton Walking Map for plenty of family-friendly options, starting from two miles long.
---
Which are your favourite family walks in Wiltshire? Let us know in the comments below. And if those options aren't enough for you, take a look at our suggestions for family walks to enjoy in and around Salisbury. Start planning for your family trip to Wiltshire today; there are plenty of lovely places to stay as well as many things to do - from child-friendly cookery classes, to the UK's first safari park to interactive museums and family-friendly theatre.
Related
0 Comments