As Summer turns to Autumn and countryside fields flourish in reds and golds, there's still plenty to explore when visiting Wiltshire this September! From music and food festivals to outdoor displays and historical exhibitions, find out what's on across the county this month!
Festivals
Who said festivals are only for Summer? Wiltshire has a range of exciting, family-friendly events happening throughout Wiltshire this September!
Swindon Railway Festival
For train lovers, be sure to visit the STEAM Museum on September 10th and 11th for Swindon's annual Railway Festival! Step in to the glorious world of modern railways and discover the amazing detail of each engine, carriage, wagon and more! Over 20 high-quality model railway layouts will be part of this year's event and will be held in memory of Owen Rees Gibbon; a strong member of the festival team who sadly passed away last year.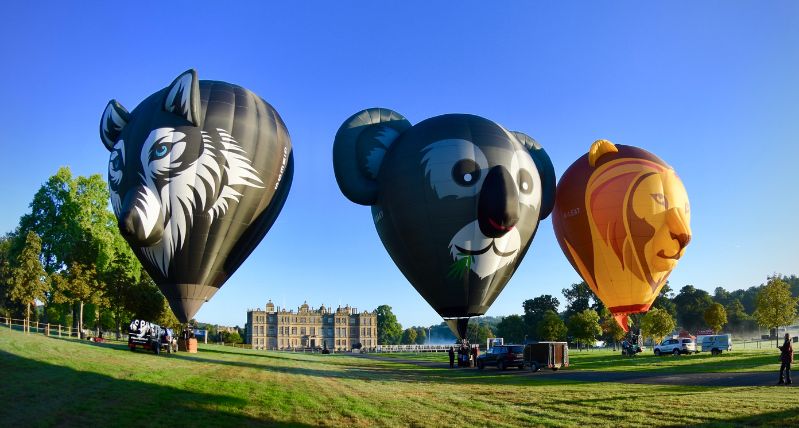 Longleat Sky Safari
The much-awaited Sky Safari Festival arrives at Longleat this month! Not only is it the biggest annual hot air balloon festival in Europe, but visitors can expect a much bigger and bolder display this year! Led by Longleat's very own lion shaped balloon, watch in awe as 200 hot air balloons take to the skies, coming to life with extraordinary scenes. Expect a menagerie of special animals to rise above the Longleat Estate including a koala, cheetah, wolf, parrot and many more! Accompanied by music and the early evening glow, this truly remarkable procession is one not to be missed!
Marlborough Litfest
Towards the end of the month is the Marlborough Litfest, an annual literary festival taking place in the historical market town. Returning for its 13th year, visitors can expect a programmer of over 40 events to look forward to; all taking place over the weekend! From fiction and poetry to children's authors and workshops, there will be plenty to do for the whole family!
Exhibitions
Full of culture and history, Wiltshire offers a host of exhibitions this month; allowing for both locals and visitors to discover the details behind each county town and city.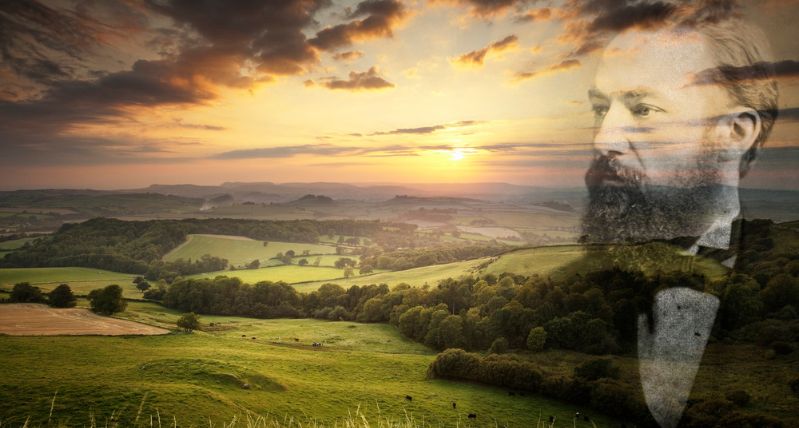 Hardy's Wessex: The Landscapes that Inspired a Writer
Continuing on this month is the famous exhibition for Thomas Hardy. Available at both Salisbury and Wiltshire Museum and each showcasing different pieces, explore the incredible displays that detail his relationship with Wessex. Discover the many links through literary sources, fashion, textiles and social history collections.
Salisbury Art Trail
The much-awaited Salisbury Art Trail is back this month and better than ever! Starting on the 3rd to 18th of September, new artists from Salisbury and surrounding areas take part as they showcase their work in celebration of the 13th event organised by Plain Arts; the leading visual arts organisation in Salisbury! Explore a range of incredible pieces from photography to scuplture in a selection of new venues. Discover each location and plan your route using the Interactive Google Map!
Wiltshire Creative Summer Open Exhibition 2022
Coming to an end this month is the Wiltshire Creative Summer Open Exhibition at Salisbury Arts Centre. Focusing on the creativity of artists around the South West, browse through a gallery of exciting pieces from painting and photography, to ceramics and glass! The perfect opportunity to engage with others and add to your artist collection with the chance to purchase the works displayed throughout the centre!
Music
From outdoor concerts to pub classics, enjoy a varied taste of music throughout Wiltshire this month.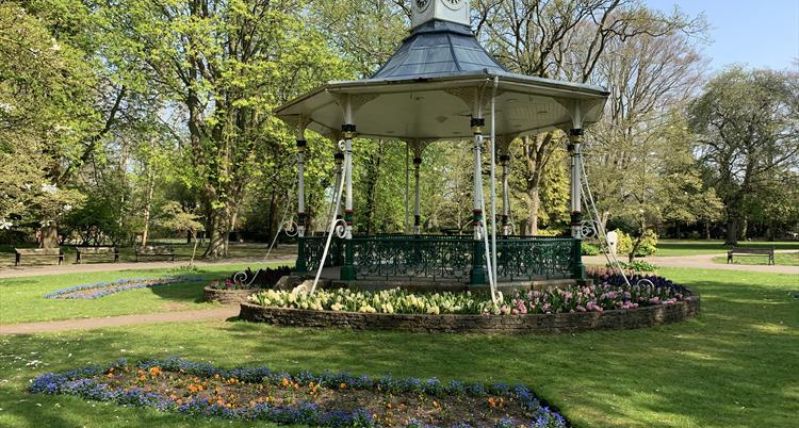 Sweet Nightingale, Queen's Park Concerts, Swindon, 4th September
Car Sick, Trowbridge Town Hall, Trowbridge, 10th September
Old Time Sailors, Neeld Community & Arts Centre, Chippenham, 10th September
Royal Wootton Bassett Brass, Bandstand Concerts, Town Gardens, Swindon, 11th September
Bournemouth Symphony Orchestra, Wiltshire Music Centre, Bradford-on-Avon, 23rd September
Jazz Social, Salisbury Arts Centre, Salisbury, 29th September
With a jam-packed start to the Autumn season, see what else is happening around Wiltshire this September!
Related
1 Comments