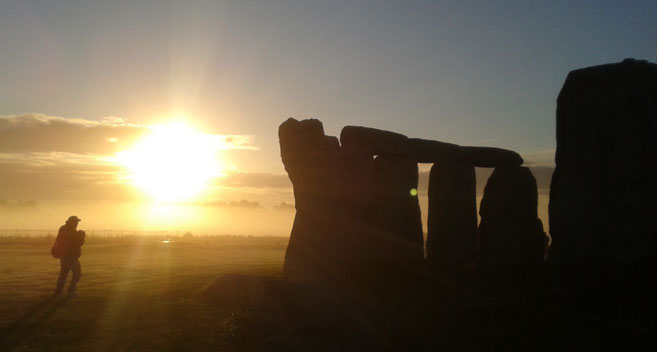 We have all heard the term bucket list being thrown about and there are many books and articles on the ultimate places to see across the world in your lifetime. We've selected 15 experiences here in Wiltshire that should probably be on your Wiltshire bucket list.

1. Experience Sunrise at Stonehenge

Probably the ultimate experience in Wiltshire, a magical time to visit Stonehenge is on an inner circle tour at sunrise. See the sun emerge from the east and the shards of light travel between the stones. You'll have to pre-book this experience and tours are available with some of our local guiding companies.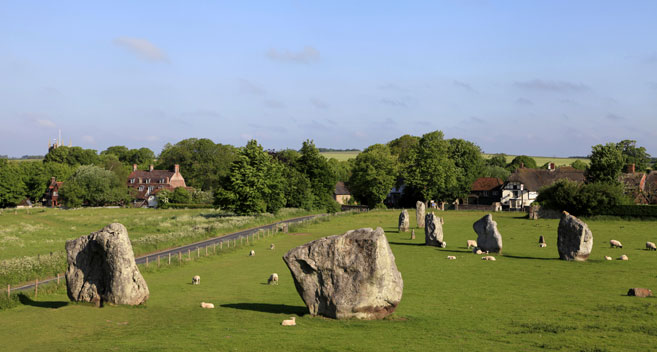 2. Get close to the stones at Avebury

The lesser known of Wiltshire's henges, Avebury forms part of the World Heritage Site with Stonehenge. At Avebury, you can get right up close to the stones and can even touch them. Similarly to Stonehenge, Avebury's orientation lends it to sunrises and sunsets through the stones.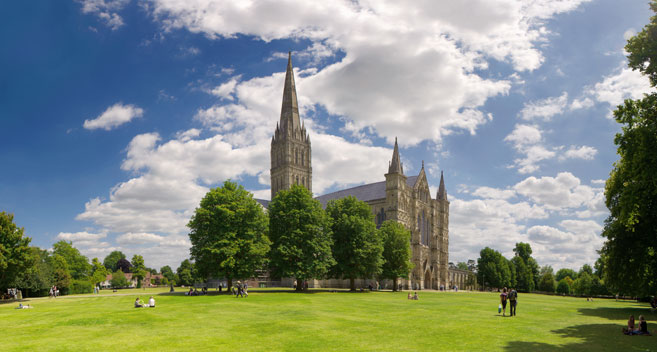 3. Climb the 332 steps up the tower of Salisbury Cathedral

For a memorable experience of Salisbury embark on one of Salisbury Cathedral's Tower Tours. See behind the scenes of this fascinating cathedral, enjoy the views of the nave from the west window and take in the sights of Salisbury from the top of the tower.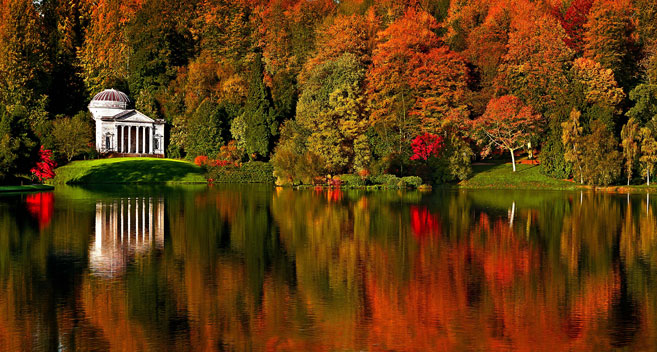 4. See Stourhead in the autumn

One of the jewels in the National Trust's crown, Stourhead attracts the crowds at all times of the year however autumn is a particularly impressive sight with golds, yellows, reds and oranges. During autumn, Stourhead operate a daily 'leaf line' with updates on the colours.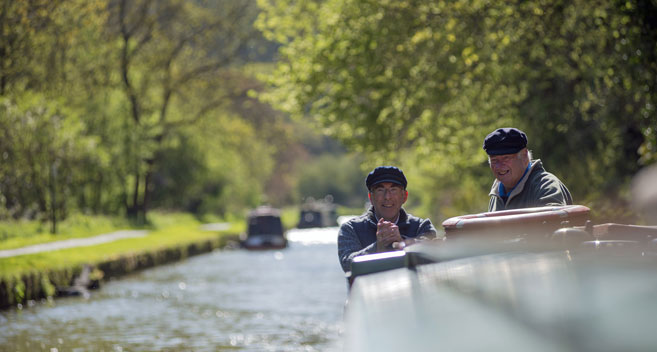 5. Cruise along the Kennet & Avon Canal

Cruise along one of Wiltshire's most famous waterways, the Kennet & Avon Canal. The canal stretches across the centre of the county passing through Pewsey, Devizes and Bradford on Avon. Near to Devizes you will find Caen Hill Locks, a flight of 29 locks that will take you quite a few hours to pass through. Boat trips can be picked up in both Bradford on Avon or Devizes.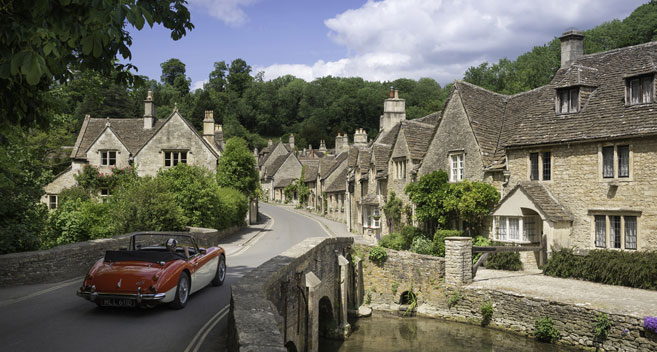 6. Take a classic car through Castle Combe

Pretend you are James Bond by hiring an Aston Martin or other British classic to drive some of the Wiltshire lanes. Pass through the pretty Cotswold village of Castle Combe or while your way to Lacock.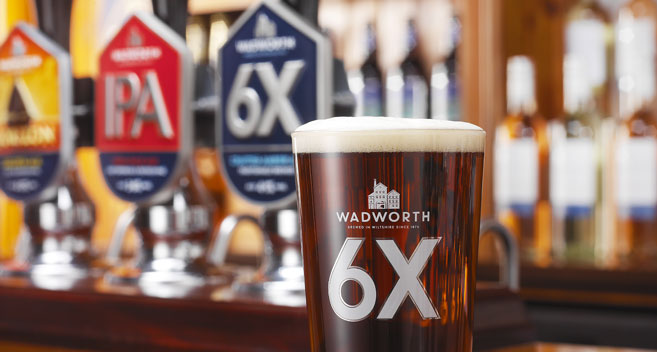 7. Sample some 6X

Make a visit to Wadworth Brewery, in the heart of Wiltshire, to see how their famous 6X beer is made. Give it a try in the samples bar or in one of the nearby pubs. If you are lucky you may even get to see the brewery's Shire horses out making deliveries.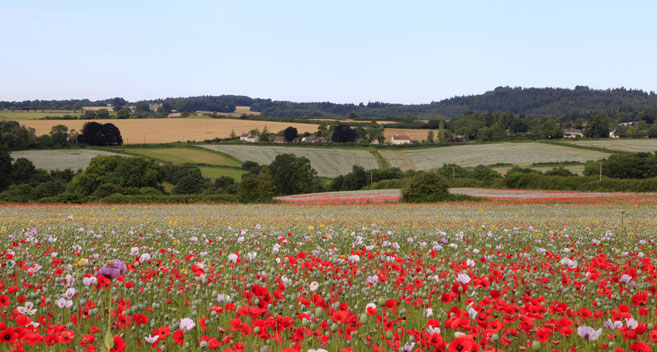 8. Find a field of poppies

Often spotted in our Areas of Outstanding Natural Beauty in May, see if you can find a field of poppies. A place to reflect upon our timeless landscape and an inspirational sight for photographers and artists.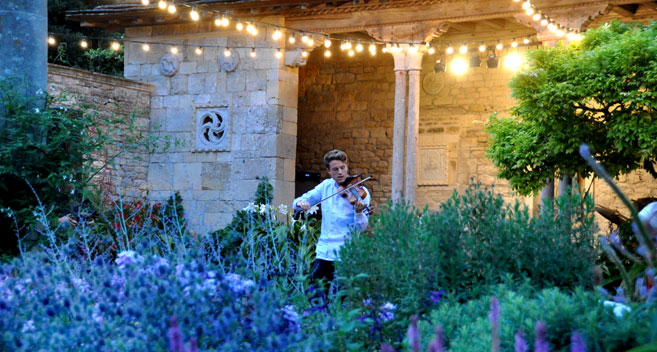 9. Get the festival feeling

Many people have going to a festival on their general bucket list. Well, there are some major festivals that take place here in Wiltshire including the Salisbury International Arts Festival, WOMAD, the Larmer Tree Festival and the Iford Arts Festival.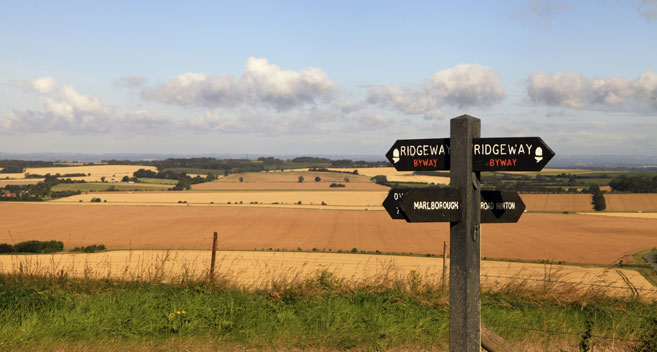 10. Walk the Ridgeway

This 87 mile trail follows a route used since prehistoric times. Crossing several counties, the Ridgeway weaves its way near to Swindon across the Marlborough Downs to Overton Hill. You don't have to walk the entire route and there are car parking areas along various points of the route, perfect for shorter walks.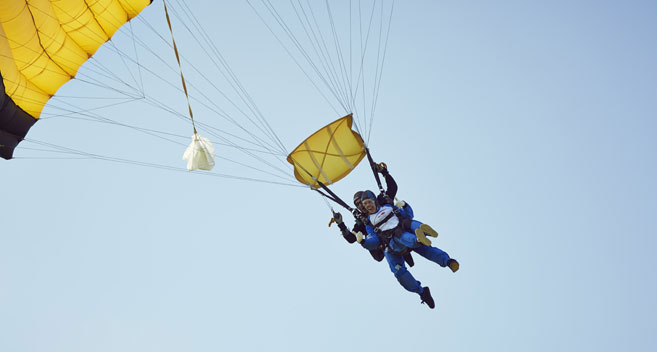 11. Get your adrenalin fix on a skydive

Again, often on people's general bucket lists, there are a couple of places you can do skydives in Wiltshire for that ultimate adrenalin rush.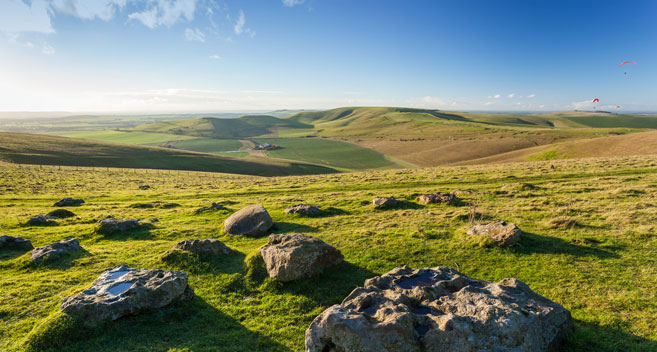 12. Climb to one of Wiltshire's high peaks

Ok, so we don't exactly have mountains here but you can enjoy some pretty nifty views from the top of Milk Hill or Cley Hill, some of Wiltshire's highest points.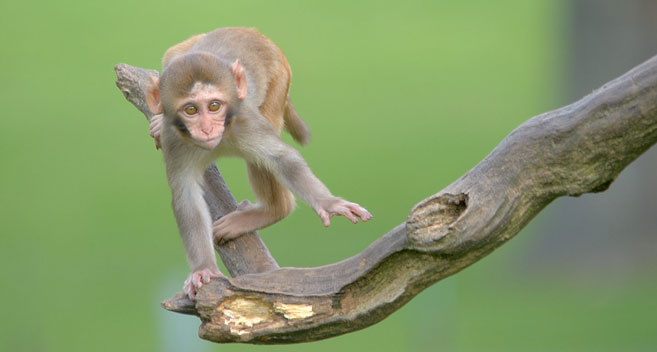 13. Drive through the monkey enclosure at Longleat

Any visitor to Longleat will have probably had the thought of do they or don't they drive through the monkey enclosure. These inquisitive animals are quite often quick to jump on your vehicle. Not for the faint hearted and you may not wish to go through if you are particularly precious of your car however it is good fun to see them scampering around. (There is a way you can bypass the monkeys should you chose to).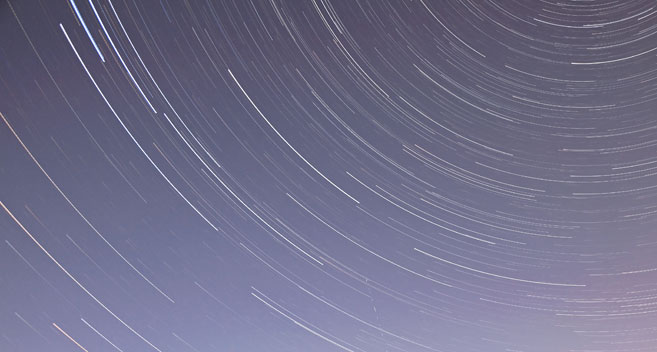 14. Do some star spotting in the Cranborne Chase

We are talking astronomy here, not celebrities! The Cranborne Chase Area of Outstanding Natural Beauty is currently in the process of applying for Dark Sky status. With low light pollution levels in this predominantly rural part of Wiltshire you will be in for a starry treat on those clear nights.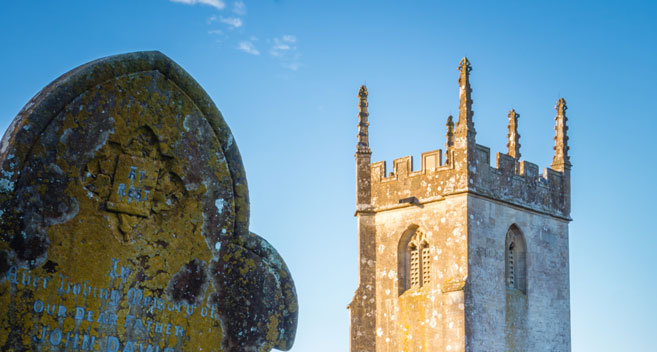 15. Make a visit to an abandoned church

St Giles' Church in Imber has a special history. Due to its remote location on Salisbury Plain, the village was acquisitioned by the Ministry of Defence for use as a training area for World War II. The land is still used as a military training area and as such access to the church is only occasional.

Do you have any other places here in Wiltshire that you would include? Please share your comments below, we'd love to hear what you'd like to do.
Related
1 Comments