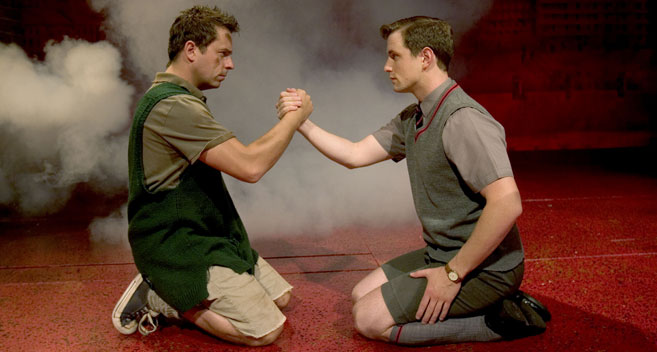 By Theresa Hopwood

We are very lucky, in Wiltshire, in having several great venues and events which attract artists of national, and international, renown. The Ageas Salisbury International Arts Festival, Playhouse and City Hall in Salisbury all offer a wide selection of top class productions, and in other areas the Wiltshire Music Centre, Pound arts centre and Chippenham Folk Festival offer a diverse range for all tastes.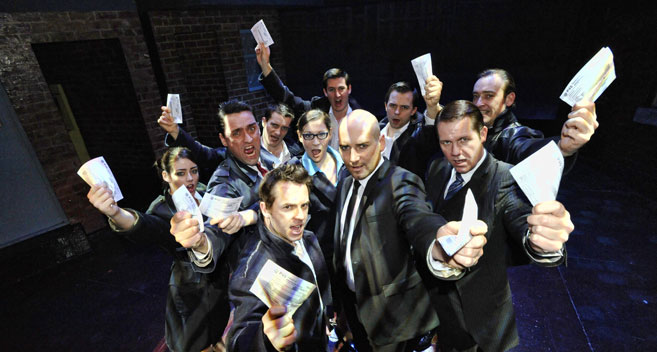 Last night I was lucky enough to go to another of our major venues, the Wyvern Theatre in Swindon, to see a production of Blood Brothers. The cast included several actors reprising roles they have formally played in the West End production and the quality is clear to see. Mrs Johnstone is played by Lyn Paul, who, I have to admit, I remember from her pop career in the New Seekers back in the 1970s! She played the part with great strength and emotion.

I was probably in a minority in that this was my first time of seeing the show, but can now understand why so many people said to me what a fantastic show it is. The intensity in the second half, particularly, resulted in the quietest and stillest audience I have ever encountered; you really could have heard a pin drop. As the show ended and the tears were being wiped from many an eye (yes, mine included) the whole audience rose to their feet for a lengthy standing ovation.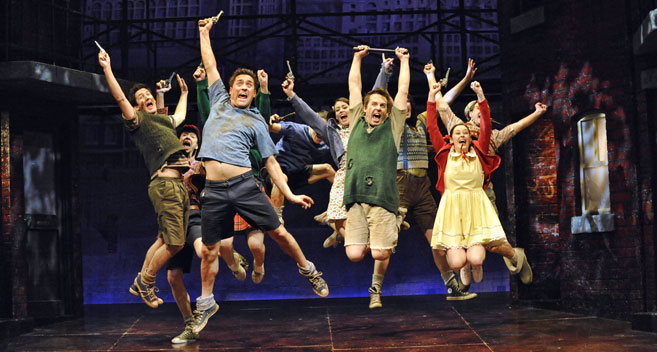 The great thing about the Wyvern Theatre is the view of the stage. Every time I have been, no matter what part of the auditorium I have been in, and this time it was two rows from the back, you get a clear view of the stage and are close enough to see the actors' faces clearly.
The production runs for the rest of the week, and the upcoming programme looks equally attractive, from Sir Robert Winston to Shirley Valentine. I will definitely be booking more tickets soon.
Related
0 Comments