Are you planning a wedding for 2021, and looking for the perfect venue here in Wiltshire?
Wiltshire is a wonderful place to get married, offering stunning countryside, impressive venues and excellent transport links.
Perhaps you're looking for a wedding venue in the beautiful and historic city of Salisbury? Or maybe you want to get married somewhere rural, with views out over the timeless Wiltshire countryside? For many people, it is also very important to find an easy-to-reach location that is a short drive from London and Bristol, so that your guests don't have to travel too far. Whatever your criteria, there are lots of romantic and wonderful wedding venues to explore here in Wiltshire. There are country house wedding venues, spaces for outdoor open-air ceremonies, opportunities to get close to nature, as well as unusual wedding venues offering something a little bit different!
Here are some lovely Wiltshire wedding venues to get you inspired to plan your 2021 wedding...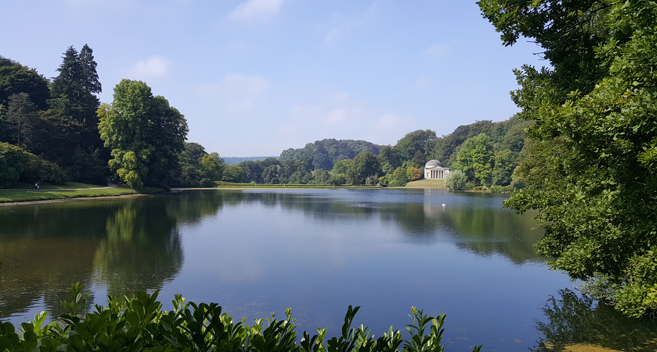 Weddings at Stourhead
The world-famous gardens at Stourhead - now run by the National Trust - could become the breathtaking backdrop for your special day. Located in the South West of Wiltshire, these grand 18th century landscape gardens feature classical temples, lakeside walks and charming grottoes. The Temple of Apollo, overlooking the 18th-century landscape garden, is the perfect choice for a romantic wedding ceremony. This spot was once described by Horace Walpole as 'one of the most picturesque scenes in the world'.
Find out more about getting married at Stourhead
---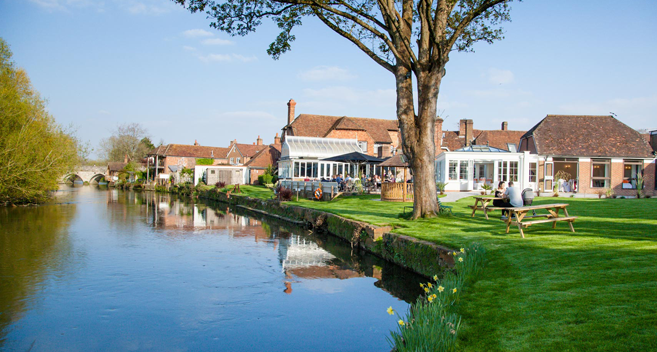 The Legacy Rose and Crown Hotel in Salisbury
For a historic wedding venue steeped in English charm and quirky character, try the Legacy Rose and Crown Hotel in Salisbury. This 600-year-old coaching inn has stunning views across the River Avon and Salisbury Cathedral, and offers a range of spaces that can be tailored to your wedding. The building still retains many original features, dating back over 600 years, which have been lovingly preserved to retain as much character as possible. This is a historic gem of a wedding venue!
Find out more about getting married at the Legacy Rose and Crown Hotel
---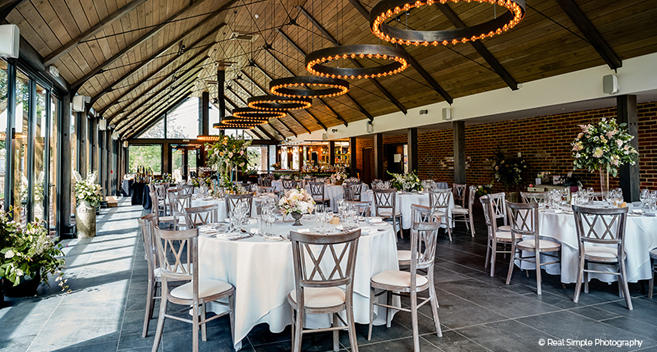 Weddings at Syrencot
Syrencot is a stunning countryside Wiltshire wedding venue, ideal for an all-in-one wedding ceremony and reception. Syrencot is licensed for both indoor and outdoor weddings, so you can choose to say your vows in the pretty gardens or within the elegant Glasshouse. There is a lovely English walled garden to explore and a luxury barn for your reception, all wrapped up in a picture-perfect countryside location less than half an hour's drive from Salisbury.
Find out more about getting married at Syrencot
---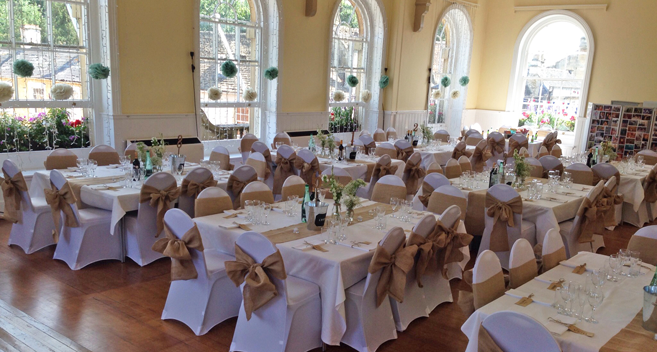 Corsham Town Hall
Corsham is a quintessentially English market town surrounded by picturesque countryside. A town of picture-perfect historic streets and roaming peacocks. Situated right in the heart of the High Street is Corsham Town Hall, an excellent venue for wedding receptions. Light floods in through the floor to ceiling windows that line the Hall, creating a bright and welcoming space. With beautiful St Bartholomew's Church just around the corner, the historic Town Hall is a glorious backdrop for your wedding photographs.
Find out more about getting married at Corsham Town Hall
---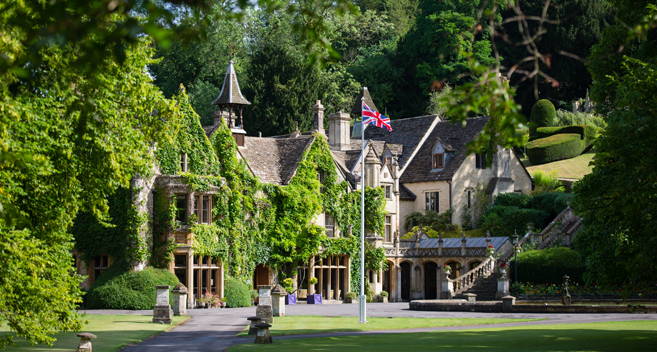 The Manor House Hotel in Castle Combe
Castle Combe is often reffered to as "the prettiest village in England". If you're looking for a charmingly rural spot to tie the knot, the 14th century Manor House Hotel and Golf Course could be the perfect place for you.
---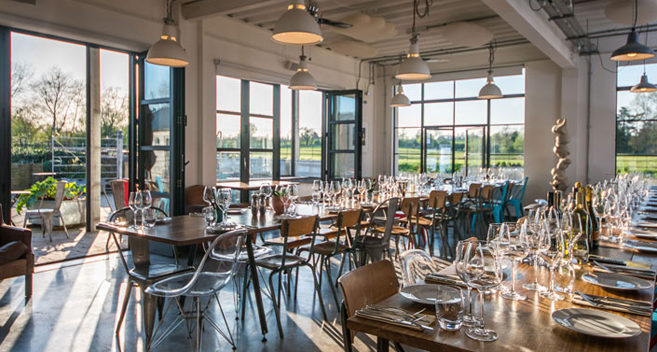 The Field Kitchen near Bradford on Avon
For something a bit different to the usual country house wedding venue, try the Field Kitchen. Here industrial style meets rural romance, all oozing authentic character and charm.
---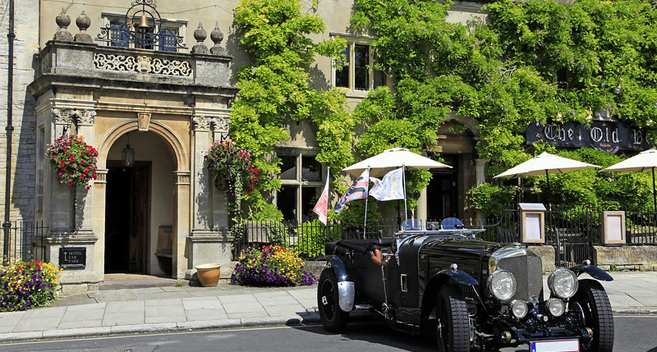 The Old Bell Hotel in Malmesbury
Reputed to be the oldest purpose built hotel in England, the Old Bell Hotel nestles in the beautiful medieval Cotswold town of Malmesbury. The hotel is fully licensed for indoor and outdoor civil wedding ceremonies.
---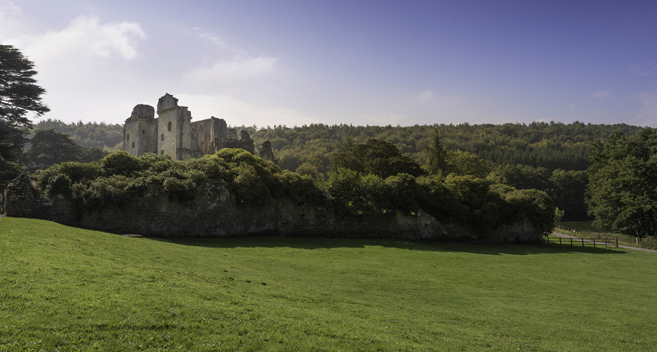 Old Wardour Castle
For a truly magical setting for your big day, choose to get married inside the time-worn ruins at Old Wardour Castle. Say your vows surrounded by ancient stone arches or in an 18th-century pavilion beside the lake.
---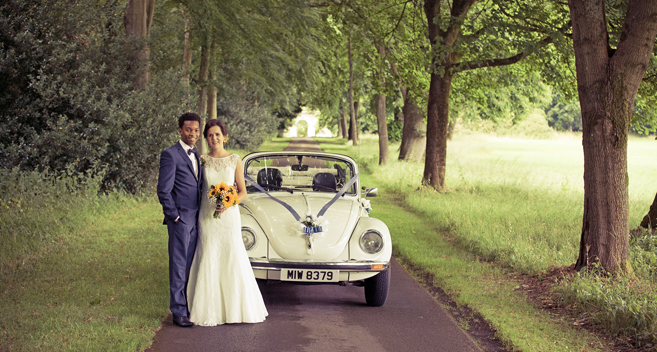 Bowood Hotel, Spa and Golf Resort
Set in 2,000 acres, Bowood Hotel, Spa and Golf Resort is a simply stunning place to get married. Surrounded by glorious parkland and terraces, Bowood boasts grand views of the rolling Wiltshire Downs.
---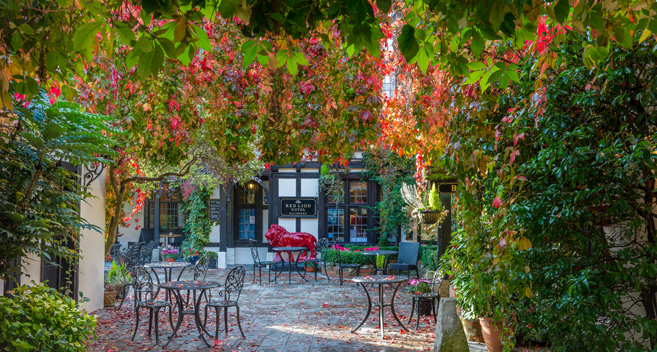 The Red Lion Hotel in Salisbury
The 13th century Red Lion Hotel is a licensed wedding venue which can accommodate 60-120 guests. Set in the heart of beautiful Salisbury, the hotel is saturated with historic charm, making it a stunning spot to get married in.
---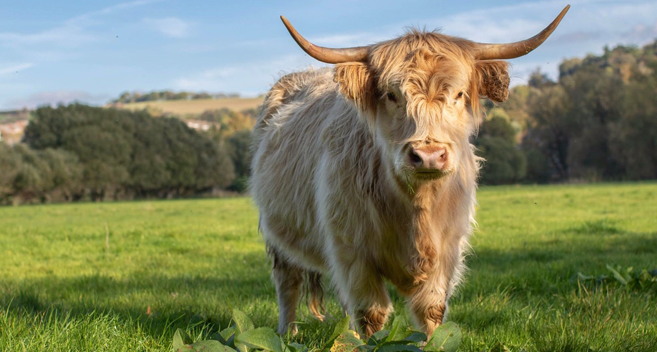 River Bourne Community Farm
Looking for an unusual wedding venue? River Bourne Community Farm in Wiltshire should do the trick! There's a large barn for your reception plus a farmyard full of animals and stunning water meadows.
---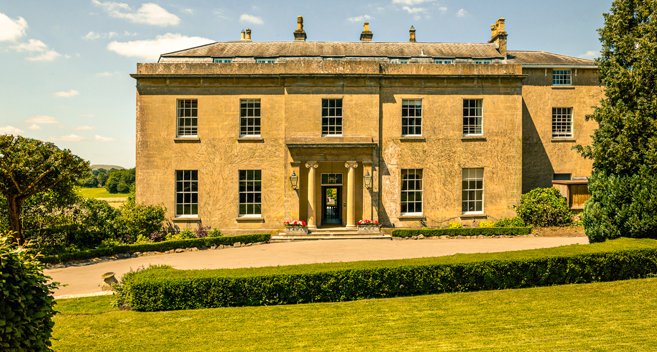 The Bishopstrow Hotel
The Bishopstrow Hotel near Warminster is an elegant countryhouse hotel, offering a tranquil country background for an exquisite day you'll never forget.
---
We hope we've given you plenty of inspiration for your 2021 wedding in Wiltshire. Tell us how you're getting on with planning your big day in the comments below...
Related
0 Comments