With its gentle hills and pretty villages, Wiltshire oozes traditional English charm. So if you're looking for a quintessentially English holiday, come and spend time amongst Wiltshire's green countryside, pretty gardens and homely village pubs. Here are just some of the classic English activities and sights waiting to be discovered in Wiltshire...
1. Rolling countryside
Think of English countryside and you probably imagine a "green and pleasant land" of gently rolling hills, green fields and picturesque villages. Well, Wiltshire certainly fits this description! Here you will find pretty farmland, ancient woods and serene waterways. Wiltshire is also home to eight white chalk horses, showcasing the ancient English tradition of chalk hill figures. What's more, almost half of the county sits within one of three local Areas of Outstanding Natural Beauty, so you can be sure of finding plenty of picturesque rural landscapes to feast your eyes on.
2. Narrowboats
Prettily painted narrow boats lining a canal are a common sight around Wiltshire. These hark back to the county's industrial heritage when narrow boats were used to transport goods along the Kennet and Avon Canal. Today, Wiltshire's narrowboats are holiday homes or permanent residencies, and visitors can even take a day trip for a serene and picturesque way to explore the local area.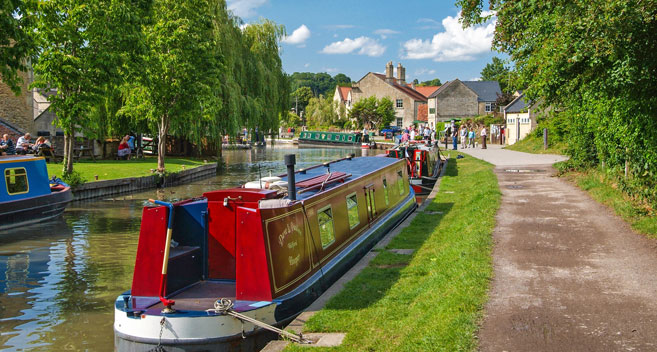 3. Stately Homes
Discover hundreds of years of English history at one of Wiltshire's magnificent stately homes. These grand historic houses tell the story of Wiltshire and England, often boasting impressive gardens to explore as well. Over the years, many of Wiltshire's stately homes have stood in for the houses of England's great and good in TV and film adaptations. Great Chalfield Manor was used in the filming of Wolf Hall, Wilton House featured in The Young Victoria and parts of the 2005 production of Jane Austen's Pride and Prejudice used the landscaped gardens at Stourhead. What could be more iconically English?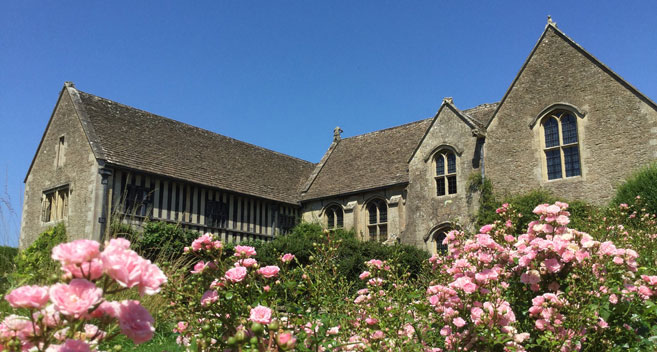 4. Hot Air Balloons
On a bright summers day in Wiltshire, look up and you may well see a stately hot air balloon floating peacefully in the distance above the green hills and golden fields of corn. Fancy taking to the skies yourself? You can book a balloon flight over Wiltshire with Aerosaurus Balloons.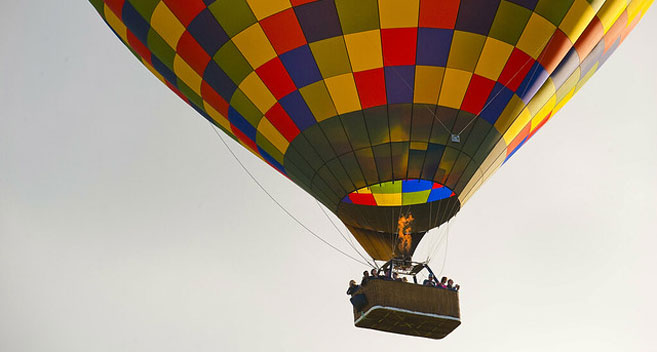 5. Cottages
Wiltshire's picture-perfect villages are full of lovely little cottages often surrounding a neat cricket green or a village pub. With their thatched roofs, hanging baskets and pretty front gardens, these country cottages make Wiltshire an instagramer's delight! We would recommend a trip to the Wiltshire Cotswolds, the Vale of Pewsey, Lacock village or Bradford on Avon to see some of the loveliest cottages around. There are also lots of cottage B&Bs and guests houses in Wiltshire, so you could even plan a trip to stay in one of these picturesque delights.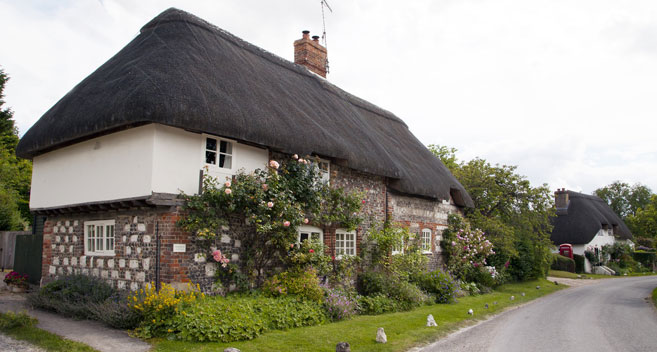 6. Classic Cars
Harking back to a bygone era, classic cars are a wonderful way to explore the Wiltshire countryside. They may not be as common a sight as cottages and narrow boats, but when you spot one of these beauties sweeping along Wiltshire's country roads, you'll feel like you have been transported back in time to an England of years gone past. You can hire your own classic car to explore the county with Vintage Classics, or head to the Atwell-Wilson Motor Museum in Calne to see a collection of classic vehicles from the 1920s onwards.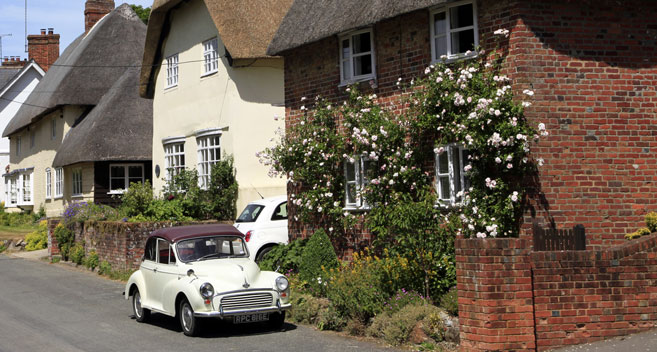 7. Country Pubs
Is there anything more quintessentially British than a comfortable country pub? Well, Wiltshire has plenty! Sit outside in a bright beer garden in the summer, or warm yourself in front of a raging fire in the winter. Enjoy a traditional English roast dinner for Sunday lunch or a pint of West Country cider in the evening after a long walk. Idyllic.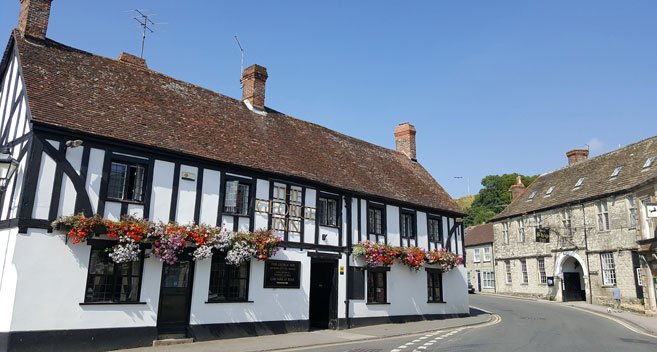 Check out the accommodation options available in Wiltshire and start planning your iconic English holiday now.
Related
0 Comments