Escape the ordinary, discover the extraordinary
With Christmas behind us and a brand New Year to look forward to, why not take some well deserved 'time out' to visit Fisherton Mill Gallery and Café, the jewel in Salisbury's crown of independent shops. Housed in an airy and spacious converted Victorian grain mill, this iconic setting has ample room to browse, shop and eat.
The Gallery Cafe features a state-of-the-art barista coffee bar providing a wide choice of refreshments, whilst mouth-watering lunches and scrumptious cakes await you, courtesy of award-winning chef and proprietor Michael Fox. The Café menu changes every three weeks and is designed to suit all tastes. On warmer days an outside courtyard offers an al fresco continental ambience.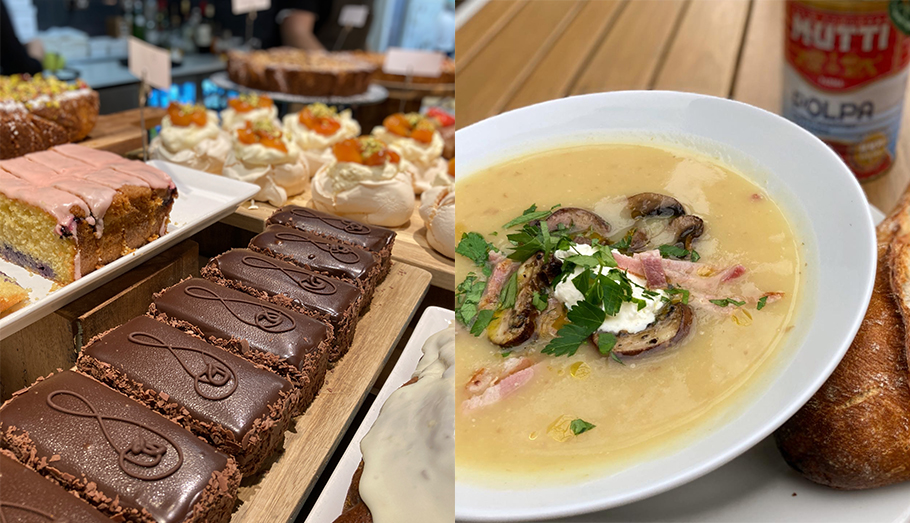 The courtyard is home to a number of enticing independent shops such as 'The Blue Pumpkin Studio' a calligraphy specialist selling delightful stationery products, many of which are designed in house and 'The Artisan Studio' offering distinctive accessories for men and women. If you love knitting then there is no better place to buy quality natural fibre yarn than 'Born to Knit' whilst 'The History Bookshop' is a treasure trove offering any browser unexpected delights. Wander upstairs to visit the creative studios. There you will discover artisans at work; hand-bound books from the 'Barefoot Bindery', original print fashion from 'Art Labs Design' and hand-painted artworks and prints from the studios of 'AM Thomas Paintings', 'Tim Madden Art' and 'Manutius-Forster Studios'.
With such a huge selection of artisan crafts, jewellery and homewares on offer you are bound to find the perfect gift or something for you to treasure!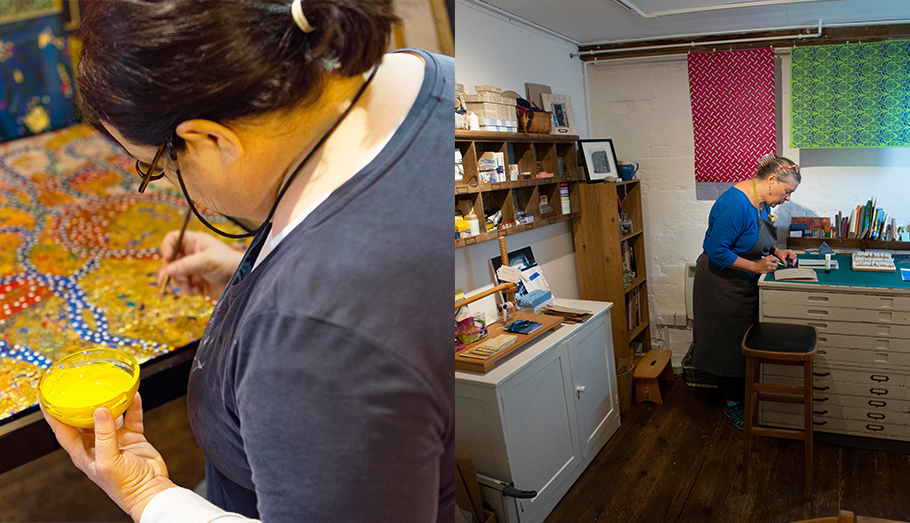 Monthly changing art Exhibitions and craft Workshops complete the offering. In the first floor Main Gallery during January is 'The Affinity Exhibition', a wonderfully vibrant and uplifting exhibition from AM Thomas and Heather Miller who first met on an abstract painting weekend in 2018 and have stayed friends and painting buddies ever since. Fisherton Mill hosts a year long programme of exhibitions so always something new and exciting to view.
Fisherton Mill is open from Monday to Saturday. Only a few minutes walk from Salisbury city centre, you'll be glad you made the trip!