Autumn is a wonderful time of year to be in Wiltshire. The countryside turns a dazzling mix of reds and golds, with crisp leaves crunching underfoot. Bright blue skies stretch overhead, but there's a new chill in the air at night. It is the perfect time to head outside to make the most of the last warm days of the year, or get cosy in a country pub as you tuck into an indulgent meal. Here is some inspiration for spending Autumn days in Wiltshire...
Enjoy the Colours of Autumn
Spring and Summer are the times to admire flowers, but Autumn is the time to admire Wiltshire's majestic trees. Our wonderful woodlands really come into their own at this time of year, showing off a blaze of bright yellow, orange and red leaves. To get the most out of the Autumnal aesthetic in Wiltshire, head to Stourhead where you can see burnished leaves reflected in the beautiful lake at one of the world's finest landscape gardens. Stourhead's planting scheme allows the colours of Autumn to wash through the landscape over a 6-8 week period every Autumn. A truly beautiful sight to see! And there are more stunning Autumn vistas to be enjoyed at Westonbirt, the National Arboretum. The landscape of Westonbirt Arboretum will once again be transformed into a kaleidoscope of vibrant colours, as thousands of trees from all over the world put on their dazzling autumnal display. Follow the autumn trail to see the very best views, get the whole family kicking up leaves and building dens on the play trail, or simply lose yourself in the tranquillity of the woods.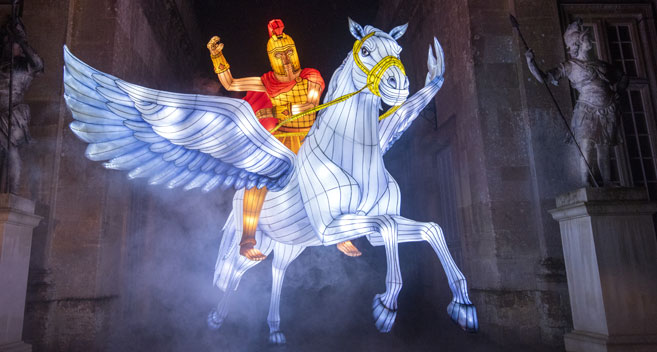 Go on an Autumnal Adventure
Longleat is a must-visit for a family adventure at any time of year, home to the UK's original Safari Park and a whole host of exciting animals including graceful giraffes, cheeky monkeys, and majestic lions. This Autumn, Longleat will be hosting half-term fun at the Great British Autumn as well as putting on a show with Fantastic Fireworks in November. Then there's the Festival of Light, returning for the 6th year in 2019. This much-anticipated festive lantern spectacle will showcase 'Myths and Legends', drawing inspiration from epic stories from around the world. Join Longleat on a thrilling odyssey as you explore the estate lit up by incredible lanterns. For more family fun, head to Moon Mayhem at Stonehenge from Saturday 26 October to Sunday 3 November for moon-themed half term events and activities. Marking the anniversary of the moon landing and the launch of SkyScape, a new live feed of the sky above the ancient monument, Stonehenge will be exploring humankind's fascination with the moon from Neolithic times to today.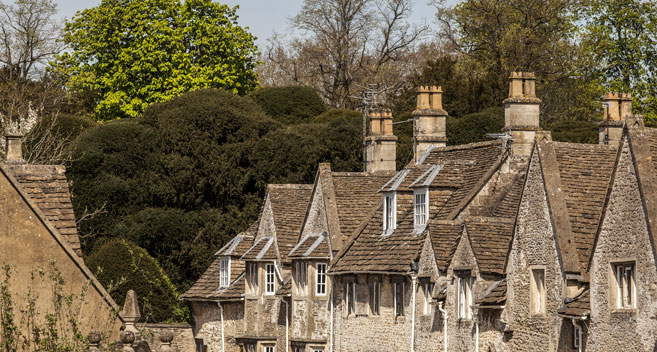 Discover Hidden Gems
Head off the beaten track this Autumn and discover the lesser known wonders of Wiltshire... At the unique centre at Visit Hillbrush you can enjoy a delicious meal, indulge in some retail therapy at the boutique shop and discover the history of a local industry at the interactive brush making museum. Here you can see vintage machinery, historic memorabilia and artefacts from the 1920s to the present day. For something a little different, head to Corsham, a historic town and another of Wiltshire's hidden gems. Just 20 minutes from Bath, Corsham sits on the edge of the Cotswolds - you will soon see why this picturesque town has been used to film Poldark, as well as many other famous films and TV shows.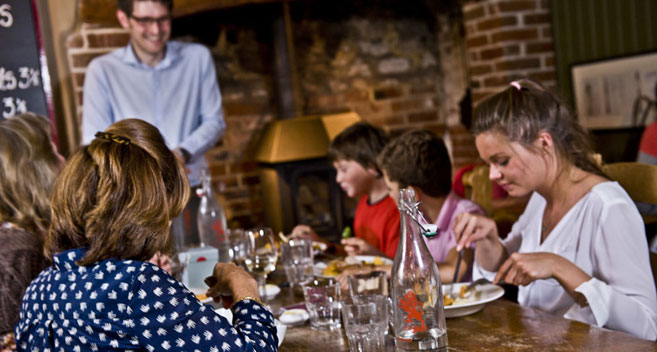 Linger over a Meal
Wiltshire's fields and kitchen gardens produce bountiful local produce at this time of year. Make time between the bustle of summer and the business of Christmas to relax and unwind, spending time with your family and friends over a long, lazy and indulent meal. If the weather takes a turn for the worse, no matter - find a cosy nook and a welcoming Autumnal menu to tide you over! The Red Lion Freehouse is a unique Michelin-starred country pub with real soul and incredible food. The surroundings are relaxed and the hospitality is sincere, with families and children more than welcome. With classic pub grub, sandwiches, a prix fixe menu or epic tasting menus all on offer, it would be well worth spending some time at the Red Lion Freehouse this Autumn. Or book your spot at the upcoming Chef's Table on Friday 22 November at Vaughan's Cookery School. This amazing gourmet experience gives you the opportunity to see your food being cooked right before your eyes and hear the Chef's anecdotes, hints and tricks whilst enjoying fantastic food and wine with friends and family. The Cosy Club in Salisbury also provides a welcoming and cosy haven where you can enjoy tasty food and impressive cocktails. Afterwards, head to The Vestry where you can enjoy a drink from the extensive cocktail list in this sophisticated Salisbury bar.
Make Time for Wiltshire this Autumn
Ready to book your Autumnal trip to Wiltshire? Try booking your accommodation through Wiltshire Farm Stay. Discover a wide selection of high quality farm and rural accommodation options including B&Bs, self-catering cottages and even a shepherds hut, all run by local families who will offer you a warm welcome and a wealth of local knowledge and ideas for what to do this Autumn.
Related
0 Comments