From the iconic sites of Stonehenge and Salisbury Cathedral to tasty local delicacies, there's a lot that puts Wiltshire on the map. So today we're asking the question - what is Wiltshire famous for? The short answer is this: Wiltshire is known for its iconic prehistoric monuments, picture-perfect villages, and the beautiful Salisbury Cathedral. But there's much more to it than that...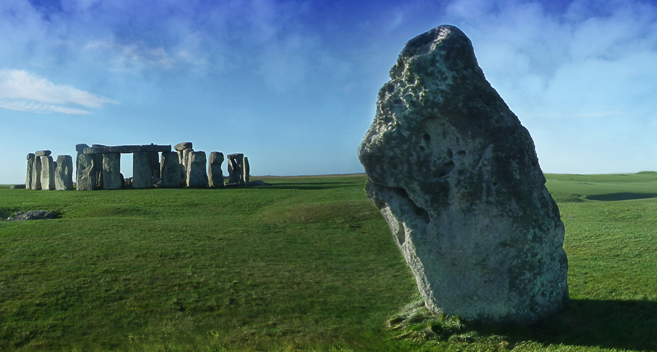 What Sites is Wiltshire Famous For?
The most famous place in Wiltshire is probably Stonehenge - and it is also one of the oldest. These standing stones have stood on Salisbury Plain for thousands of years, since they were placed here by our prehistoric ancestors. And that's not all - Wiltshire is also home to many other notable prehistoric monuments. These include West Kennet Long Barrow and Silbury Hill, as well as the largest prehistoric stone circle in the world at Avebury.
The villages of Lacock and Castle Combe are famous Wiltshire beauty spots. Indeed, Castle Combe is often referred to as the "prettiest village in England"! Lacock is well known as the setting for many films and TV series - you may recognise it from the likes of Pride and Prejudice, Harry Potter, Wolf Hall and Downton Abbey.
Other famous locations in Wiltshire include:
- Longleat, which was the first drive-through safari park outside of Africa when it opened in the 1960s.
- Eight carved white horses which look out over the county of Wiltshire from their hillside perches
- Salisbury Plain, an important grassland habitat for many species of wildlife. The area is owned by the Ministry of Defence and is used as a military training ground.
- The world-famous landscape gardens at Stourhead, looked after by the National Trust.
- Caen Hill Locks near Devizes, which is a scheduled ancient monument and is known as 'one of the wonders of the waterways'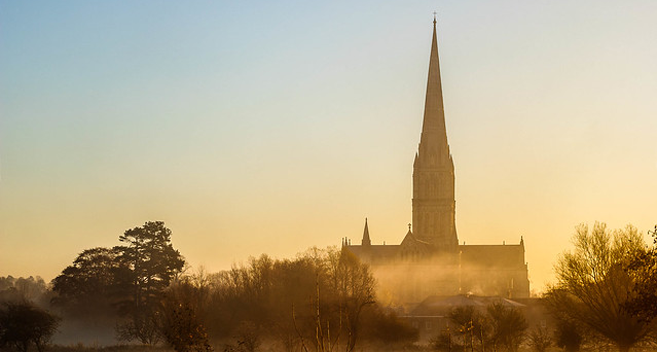 What is Salisbury Famous For?
The city of Salisbury is another famous Wiltshire location. Salisbury is known for the stunning Salisbury Cathedral, which is considered by many to be one of Britain's most beautiful buildings, and boasts the highest church spire in the country. Salisbury Cathedral is also home to one of only four copies of the original Magna Carta, and is home to the world's oldest working mechanical clock. The Cathedral has been welcoming visitors and worshipers for 800 years.
The city and the Cathedral also famously inspired many of John Constable's paintings and drawings.
What Food is Wiltshire Famous For?
The Wiltshire town of Calne is famous as the birthplace of 'The Wiltshire Cure'. The Wiltshire Cure is a method for curing ham and bacon - which is why Wiltshire is famous for its ham! Lardy Cake is another traditional Wiltshire delicacy. Made with lard, flour, sugar, spices and dried fruit, Lardy Cake can be enjoyed at many cafes and teashops across the county. Finally, like many other areas of the West Country, Wiltshire is also well known as cider country. Orchards across Wiltshire produce apples that are transformed into crisp, refreshing cider, served up at our local pubs. So, if you're visiting Wiltshire there's nothing better than packing a picnic of ham sandwiches, a couple of slices of lardy cake and a nice cold bottle of cider.
Which Famous People Come from Wiltshire?
A number of famous historic figures lived in Wiltshire, including Jane Seymour, the third wife of King Henry VIII, and the architect Sir Christopher Wren, famous for designing London's St Paul's Cathedral. More recently, Wiltshire has been the home of writers including Terry Pratchett and Vikram Seth, as well as Prime Minister Edward Heath, Time Team archaeologist Phil Harding and actress Billie Piper.
Do you know any great Wiltshire facts? Tell us more in the comments section below...
And if you want to find out more about the fascinating county of Wiltshire, take a look at our tours and sightseeing options to learn more.
Related
4 Comments