There are many picturesque towns to explore during your visit to Wiltshire. Scattered throughout our timeless countryside, Wiltshire's market towns feature historic buildings built from local stone, independent shops, cosy tea shops, and welcoming pubs. Many of these Wiltshire towns also still host regular markets where you can buy clothes, gifts and fresh produce. So why not pick one of these friendly towns as your 'home away from home' while you explore the timeless delights of Wiltshire?
Here are 15 of the best towns to visit in Wiltshire.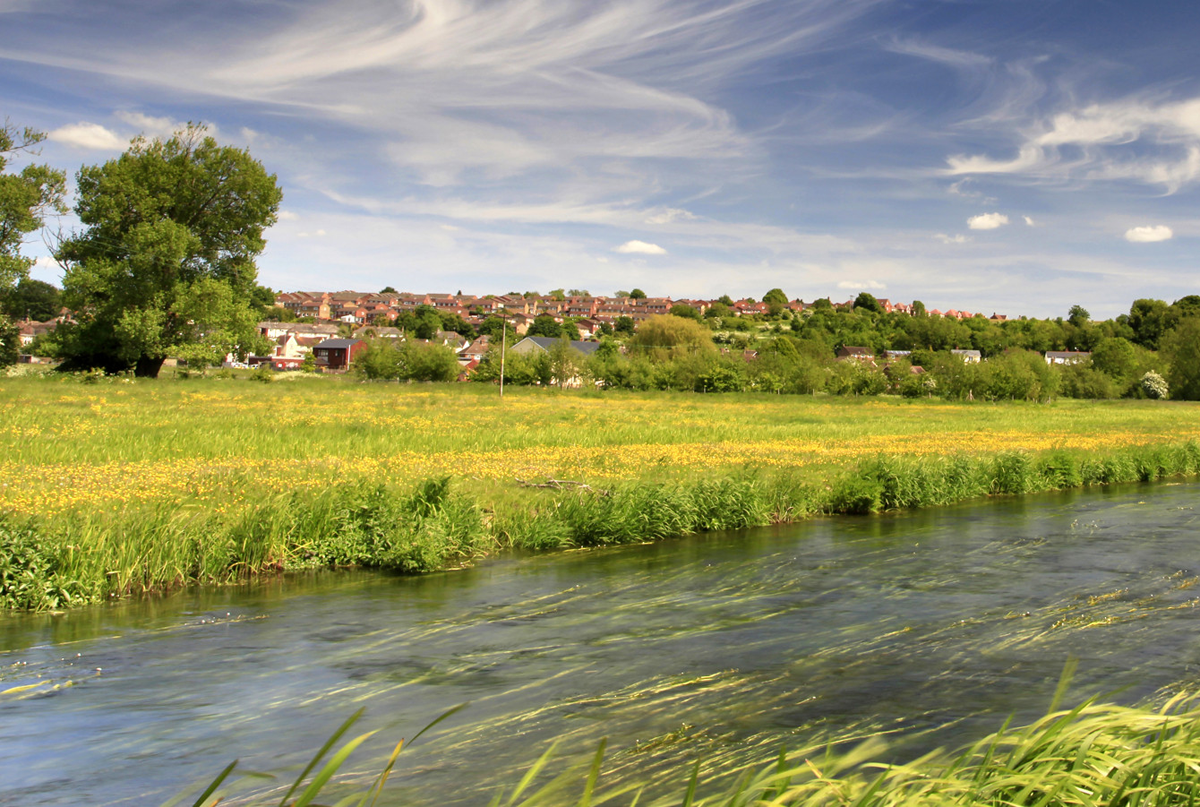 Amesbury
The nearest town to the ancient and iconic site of Stonehenge, it is probably no surprise to hear that Amesbury has a long and interesting history. In fact, Amesbury is believed to be the oldest continuously occupied settlement in the UK! The town offers pretty walks along the river - or head slightly further afield to explore the surrounding ancient landscape, dotted with prehistoric sites and monuments.
---
Bradford on Avon
Built in a gentle valley on the edge of the Cotswolds, Bradford on Avon is a picture-perfect chocolate box town. Here you will find cottages made from local Bath stone, narrow historic streets and a plethora of independent retailers and small shops. The River Avon and the Kennet and Avon Canal both run through the town, which is surrounded by glorious green countryside, making this a lovely place to stay if you enjoy walking or cycling.
---
Calne
Located on the edge of the North Wessex Downs (an official Area of Outstanding Natural Beauty), Calne is a friendly town with a rich history. Walking the streets of the town, you can see signs of Medieval England, the Industrial Revolution and more. Calne's story begins around AD 978 and tells of drover's trails and coach roads, the rise and fall of canal and rail travel, local industry and scientific discoveries. Explore the heritage quarter to find out more, or head to nearby attractions like the magnificent Bowood House and Gardens.
---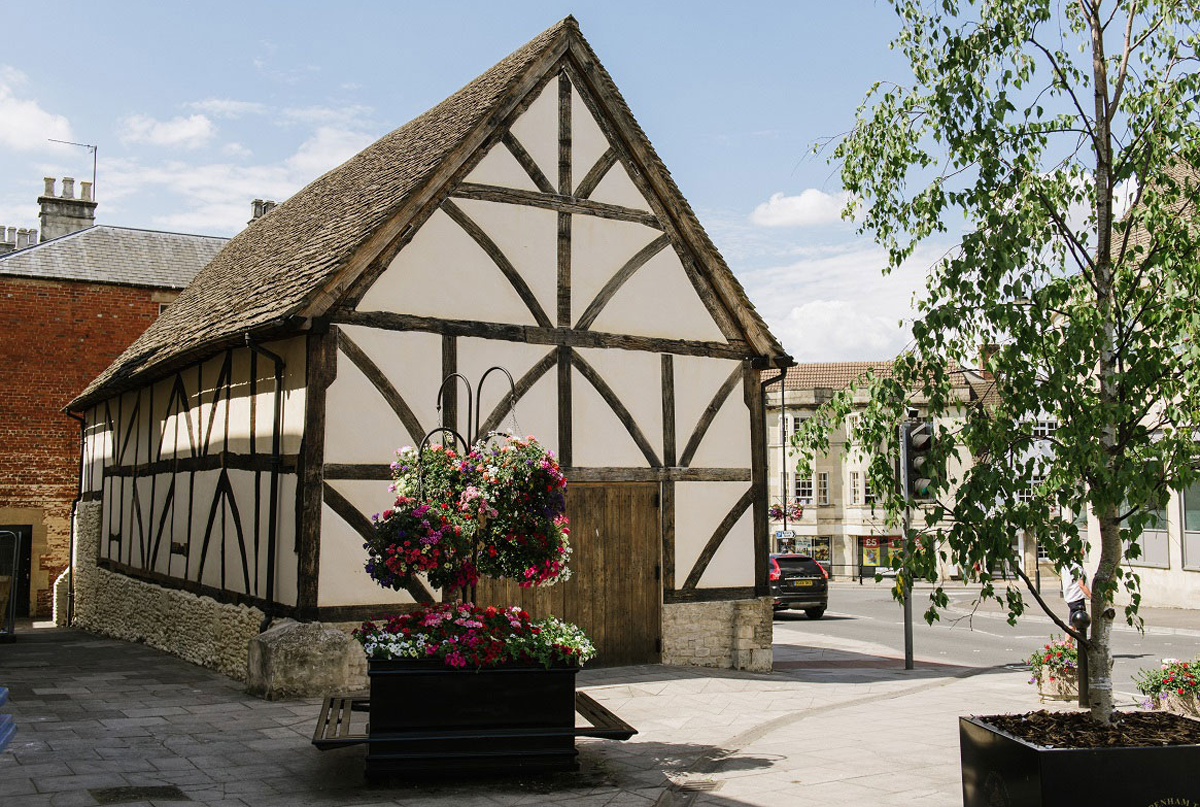 Chippenham
Pretty parks, markets, historic buildings and easy access to rural Wiltshire make Chippenham a great base for exploring the wider area. The market town of Chippenham has a history dating to the 7th century – look out for the medieval timber framed Yelde Hall in the Market Place to get a real sense of the town's history. Nowadays it is one of Wiltshire's most vibrant and largest towns, and can be reached by train from central London in just over an hour.
---
Corsham
Historic houses. Proud peacocks. Cotswolds charm. Corsham has it all! Discover a quintessentially English market town with heaps of old-fashioned charm in Corsham, located just outside the Cotswolds. There's lots going on with independent shops and pubs to visit, as well as a busy programme of events at thriving arts centre Pound Arts.
---
Cricklade
Surrounded by timeless countryside and picturesque walking opportunities, Cricklade is a lovely Saxon town with a traditional English high street. Despite being one of Wiltshire's smallest towns, there's plenty to see here. Visitors can follow the Heritage Trail through the town to discover picturesque streets and historic sites. Nearby is North Meadow National Nature Reserve, a Site of Special Scientific Interest home to the UK's largest population of wild Snakeshead Fritillaries - a rare wildflower which blooms here in great numbers every spring.
---
Devizes
Home to Wiltshire Museum and Wadworth Brewery, Devizes is a historic market town in the centre of Wiltshire. With more than 500 listed buildings all oozing historic charm, and a spacious market place in the centre of town, there's lots to see here. There's a weekly market, many places to eat and drink, and some great independent shops. A short walk from the town along the canal is Caen Hill Locks, an impressive staircase of 29 locks which carries the Kennet and Avon Canal up and over a steep hillside.
---
Highworth
"I have never seen Highworth given due praise in guide books for what is one of the most charming and unassuming country towns in the West of England," John Betjeman once said. The small and pretty hilltop market town of Highworth is situated on the edge of the Cotswolds and is home to many historic listed buildings as well as the medieval parish church of St Michaels and All Angels.
---
Ludgershall
Located in the East of Wiltshire, Ludgershall is a lovely spot for walking and soaking up the timeless atmosphere of the surrounding countryside. The town itself is home to historic buildings, traditional pubs, the 12th century Church of St. James and even the remains of a royal castle. Explore the thriving little town's shops and pubs or go for a walk at the castle for lovely countryside views.
---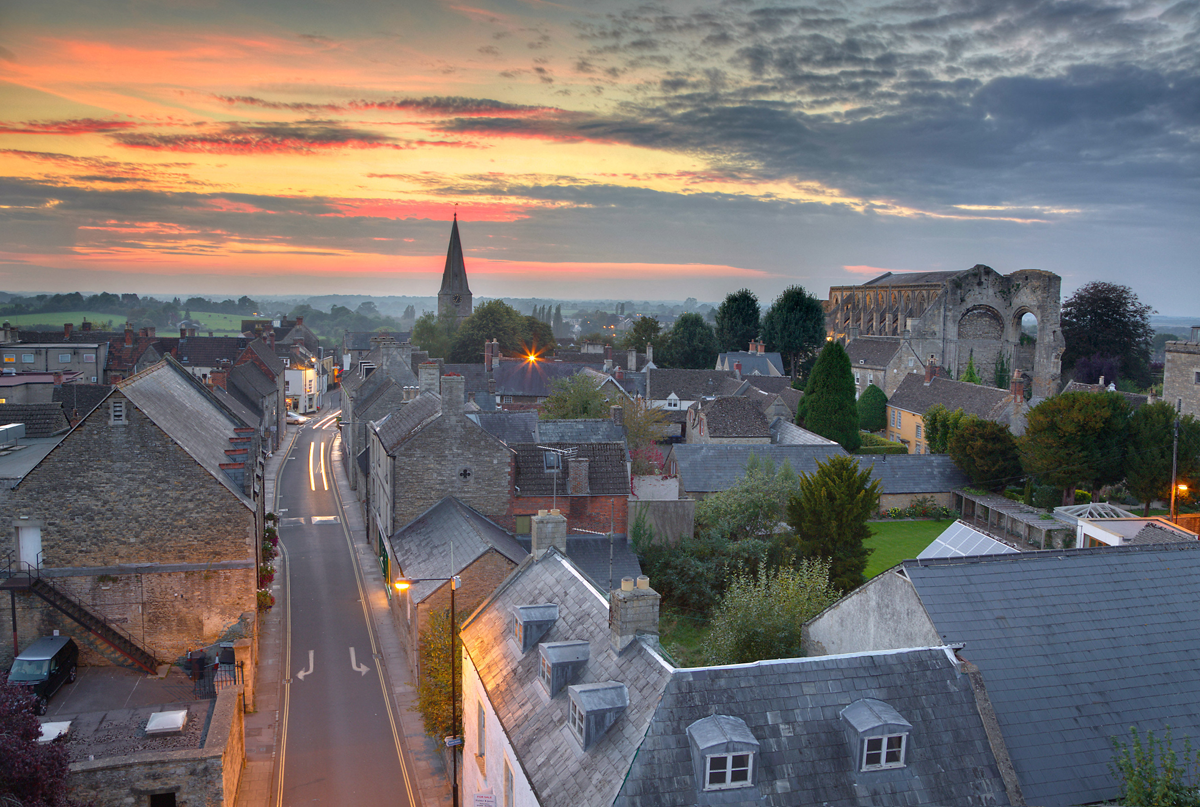 Malmesbury
The pretty hillside town of Malmesbury in North Wiltshire is surrounded by lovely countryside and positively steeped in history. Home to a grand 12th century Abbey (partly ruined but still very much in use today) Malmesbury is England's oldest borough and is said to be the resting place of King Athelstan – the grandson of Alfred the Great.
---
Marlborough
Marlborough is full of hidden gems, quirky buildings and fantastic eateries and has one of the widest High Streets in the UK. Surrounded by lovely countryside, Marlborough has quite a few claims to fame. The Duchess of Cambridge, Kate Middleton, went to school at Marlborough College - and if that isn't enough, legend has it that the town is the burial place of the wizard Merlin!
---
Swindon
Wiltshire's largest town, Swindon is a modern settlement surrounded by some of England's finest countryside. Originally, Swindon was a small market town mentioned in the Domesday Book, and the 'Old Town' still exists to this day, with quiet courtyards and picturesque alleyways meandering between historic buildings. Today, visitors to Swindon can enjoy a range of attractions, museums and high-end shopping.
---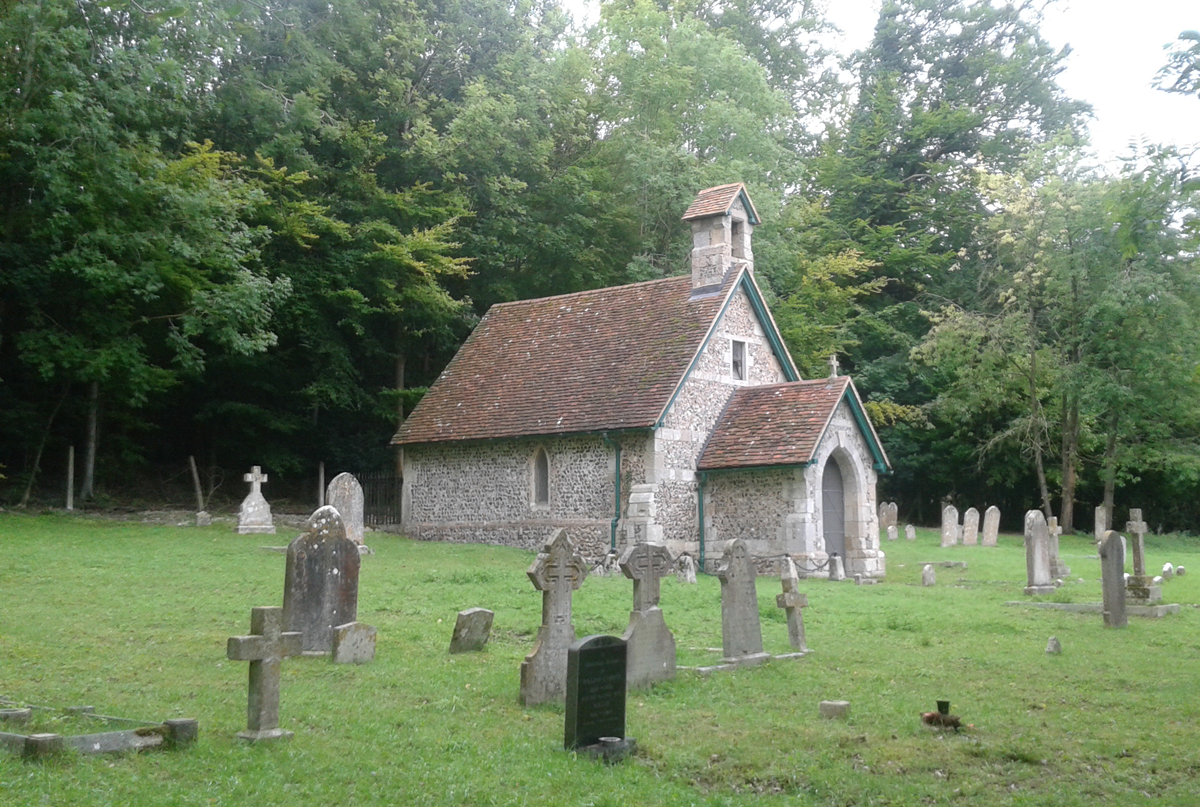 Tidworth
Tidworth is a garrison town on the edge of Salisbury Plain, a charming and homely location with streets of pretty thatched cottages and historic buildings. Surrounded by beautiful countryside, Tidworth is within easy driving distance of medieval Salisbury as well as attractions such as Avebury and Stonehenge.
---
Trowbridge
Trowbridge is the county town of Wiltshire and has a rich industrial heritage, with lots to offer those interested in its history. The town boasts a lovely park, a multitude of cafés, pubs and restaurants, a weekly market, delightful independent shops as well as many beautiful listed buildings. Surrounded by lovely Wiltshire countryside with plenty of opportunities for walks, bike rides and even narrowboat trips, Trowbridge provides a great base from which to explore the whole of Wiltshire.
---
Warminster
Surrounded by stunning countryside, Warminster lies on the edge of the Cranborne Chase and West Wiltshire Downs Area of Outstanding Natural Beauty. The town boasts many historic buildings, a lovely park with tranquil lake, and a rich variety of walking routes to nearby picturesque villages.
---
Need more inspiration of places to visit in Wiltshire? Take a look at our list of 20 picture-perfect villages in Wiltshire or find the perfect place to stay during your getaway.
Related
2 Comments