An Australian Summer
Longleat
Longleat
Warminster
Wiltshire
BA12 7NW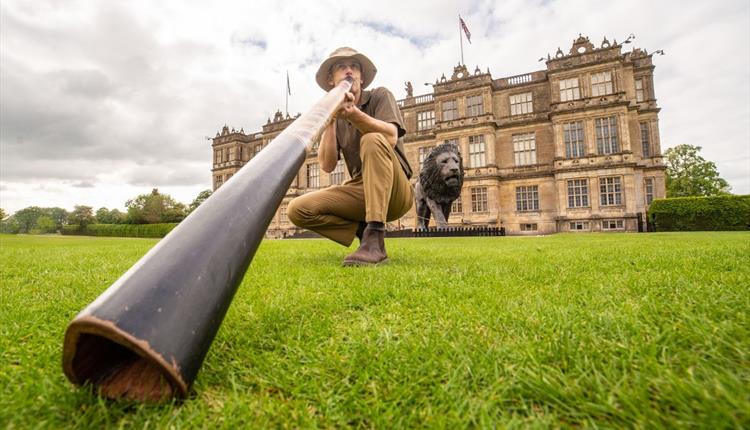 About
Prepare yourselves for 45 days of summer, down under.
From 20th July to 2nd September the Astonishing Kingdom of Longleat will be transformed into a vibrant land of all things Aussie.
It's Longleat's new Australian residents' first British summer. The koalas have travelled as far as you can go before you start to come back, and have made Koala Creek their home, so Longleat are celebrating! Each day will be bursting at the seams with Antipodean activities and entertainment, honouring their marvellous marsupials.
A quintessentially British summer pastime is scrutinising the weather – but never fear, Longleat are bringing the seaside, inside. From 27th July, The Longhouse will be transformed into an indoor beach; a sandy, urban utopia in the heart of Wiltshire, with deckchairs to lounge in, red desert sand to build castles in and Aussie themed games for all the family to enjoy.
Grab a Piña colada flavour Koala Kooler and tuck into a basket of fish and chips as you experience the gnarly graffiti wall, and even get crafty yourself on the giant colouring wall. You could even drop in and strike a pose on the surf-style wobble boards, but don't worry if you wipe-out because as they say; a bad day surfing is better than a good day working!
The Main Square will also transform into the outback, staging diverse and delightful daily performances. From high tempo dancing, to live didgeridoo music, all the way to astounding and acrobatic break dancing battles.
Experience the lively energy of the End of Day Hooroo as it swells through the park. The fabulous Hooroo will see all the day's performers turn the Square into a vibrant spectacle of colour, music, dancing and excitement in an inspiring choreographed display. Guests are keenly invited to join the fun; clap, snap, wave and stomp your way to a climactic end to your day at Longleat.
All included in your Day Ticket.
Book online and save up to 15%
Guide Prices
Included in your Day Ticket
Opening Times
Sorry, this event has passed
Map & Directions