Chippenham Carnival
The Island, Monkton Park
Chippenham
Wiltshire
SN15 3EY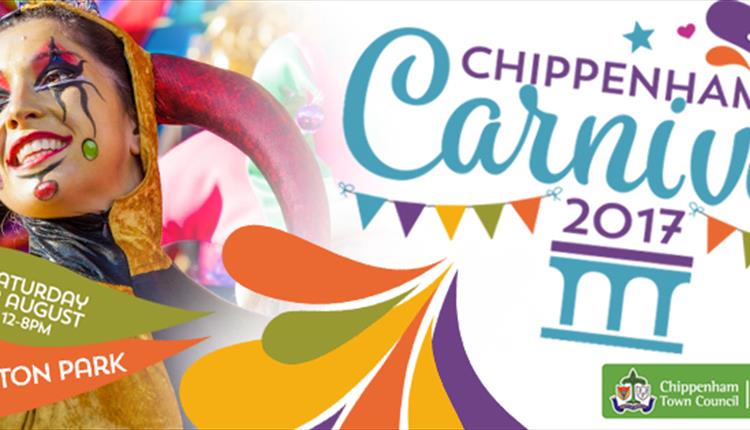 About
For the first time in 16 years, Chippenham will see a fresh, new Carnival bring the town to life again. On Saturday 12th August 2017 from 12pm to 8pm the Island in Monkton Park will become the centre of colourful fun for everyone in the town and the local area.

Chippenham Connected, in partnership with Chippenham Town Council and a range of local organisations will be offering a day of free entertainment and activities. The day will feature a main performance stage, children's activities, picnic zones and live acts and stalls. A walking parade is being planned for the first year with the local council and support from voluntary organisations.

Simon Philpott, BID Manager said, "It has been a long time since Chippenham last had a carnival, and it is hoped that this effort to revive what can be a wonderful community event will lead to many more annual carnivals in the future. This is a chance for the whole town to come together and celebrate the diversity of talent and skills within the local area through one of the many FREE events we are planning in 2017."

Interested in performing on the main stage at the Carnival? Spaces are limited and the organisers want to offer a fresh variety of local acts during the day. Please apply through www.chippenhamcarnival.co.uk by 7th July.

If you would like to take part in the parade, please apply by 19th July via the Chippenham carnival website: www.chippenhamcarnival.co.uk

Chippenham Connected is looking for local stall holders and food outlet stalls to feature at the Carnival Applications are being considered and need to be received by 19th July. Due to the size of Island Park, spaces are limited and so early application is encouraged via the website: www.chippenhamcarnival.co.uk

As always, community events need support to be truly successful. If you are interested in volunteering to help on the day of the carnival as a parade marshal or event host supporting the event team, please visit the volunteering section of the website to find further information and guidance on how to get involved: www.chippenhamcarnival.co.uk.

You can stay up to date with everything Carnival via the dedicated website www.chippenhamcarnival.co.uk, which will be updated regularly by Chippenham Connected, or follow us on Facebook.
Opening Times
Sorry, this event has passed
Map & Directions