Tudor LEGO® Brick Models Exhibition
The Kings House
65 The Close
Salisbury
Salisbury
Wiltshire
SP1 2EN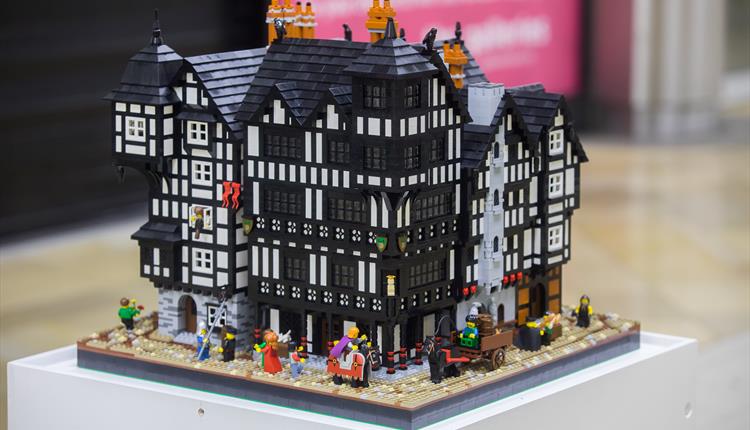 About
This autumn at Salisbury Museum we will be displaying authentic LEGO® brick models that bring to life the great era of the Tudors.

Around the museum there will be eight highly detailed LEGO® brick models. The centrepiece will be a huge 150cm x 150cm display of Hever Castle in Kent, which was home to the Boleyn family from 1462 to 1539. The model consists of 40,500 bricks and took 160 hours to make! Other exhibits include a Tudor street scene, Shakespeare's Globe, Henry VIII's six wives, a life size Jousting Helmet, a 60cm tall sculpture of Henry VIII based on the famous painting by Holbein and other iconic Tudor items.

Each display has been carefully researched and created in 3D so visitors can literally look into a Tudor LEGO® brick world. The models are both entertaining and educational – they are the perfect addition to the museum's home, parts of which date back to the Tudor period.

This impressive collection of models are on loan from Salisbury based Brick Galleria who are a professional LEGO® brick model building company. Brick Galleria are in the business of creating memorable and engaging models out of LEGO® bricks for all manner of events.

Brick Galleria Director and LEGO® Brick Artist, Kevin Hall said "Brick Galleria has kindly lent the models to the museum to encourage people back into this wonderful and historic museum. We hope the models will captivate everyone's love of history like it does for me and inspire the future creatives and historians of the future."

Museum Director Adrian Green said "We are hugely grateful to Brick Galleria for lending these models to the museum this autumn. I am passionate about Tudor history and I think these models are absolutely fantastic – I urge people to come along and see them."

Brick Galleria Director and LEGO® Brick Artist, Kevin Hall will be at the museum on 29 October to talk about the Tudor models and sign copies of publications he has worked on – including the LEGO® Star Wars Ideas Book. Some models from the book will be available to see. LEGO® Brick Artist Emily Corl will also be here signing her latest LEGO® Cute Ideas book and building figures inspired by displays in the museum.
Guide Prices
Admission charges apply. Please check the museum website for current ticket prices.
Opening Times
Sorry, this event has passed
Map & Directions