In 2020, Valentines Day falls on Friday 14 February. Let us help inspire you for Valentines Day 2020 with our round-up of exciting and romantic Valentines things to do here in Wiltshire. If you fancy breaking the mould this year, we've got seven unusual events and activities to try. And if you prefer a classically romantic moment, we've got you covered too with seven classic Valentines Day ideas...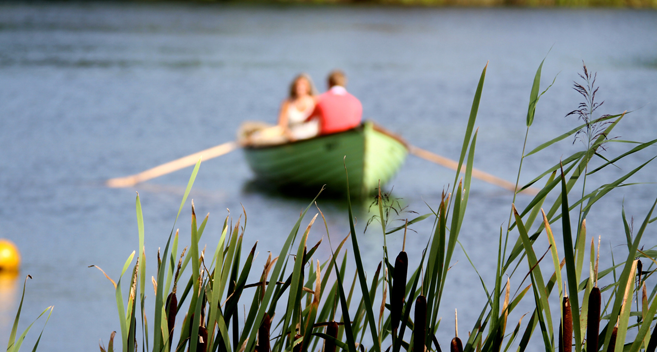 Unusual things to do this Valentines Day
Looking for a different way to celebrate your love? Here are some lovely and unusual ways to celebrate Valentines Day in Wiltshire. If you prefer a classic Valentines day out, simply scroll further down for more inspiration.
Go Skydiving
Nothing brings you closer together than the thrill and excitement of jumping out of a plane together! Book a skydive in tandem with an experienced instructor via GoSkydive or Skydive Netheravon for an adrenalin-filled day out soaring over Wiltshire's beautiful countryside. It will be a Valentines Day that the two of you will remember for ever.
Take a Trip to Lover
The brilliantly-named Wiltshire village of Lover is on the edge of the New Forest National Park. A stop off here during a day out exploring Wiltshire will add a splash of quirky romanticness to your Valentine's Day.
Explore a Fascinating Landscape
Just over the Wiltshire border in Somerset you will find Cheddar Gorge and Caves, a magnificent landscape with towering limestone cliffs, an abundance of wildlife and the chance to explore the mysterious and atmospheric Gough's Cave. Why not try out caving or climbing during your Valentine's visit? And if you have a certain question to ask a certain someone, the walk to the top of the gorge offers breathtaking views - the perfect backdrop for a proposal.
Make a Big Escape
Think you and your partner make the perfect team? Now's your chance to prove it! Put your heads together to crack codes, solve riddles and beat the clock at one of Wiltshire's Escape Rooms. A fun and unusual way to spend Valentines Day.
Hire a Classic Car
Hire a beautiful vintage car from the 1960s, 70s, 80s or 90s and spend a romantic and sophisticated day exploring Wiltshire. Give Vintage Classics a call to book for Valentine's Day.
Share a Tipple
Going for a drink together is of course a classic date-night activity, but exploring behind the scenes where your favourite drinks are created makes things a bit more unusual and exciting. Discover the secrets of flavouring gin at Bombay Sapphire Distillery or enjoy a wine tasting experience at Bluestone Vineyards or a'Beckett's Vineyard.
Take to the Water
Why not learn to kayak in a boat made for two at Cotswolds Water Park? Or, take a leisurely trip along the canal in one of Wiltshire's lovely narrowboats for a romantic day out with a difference.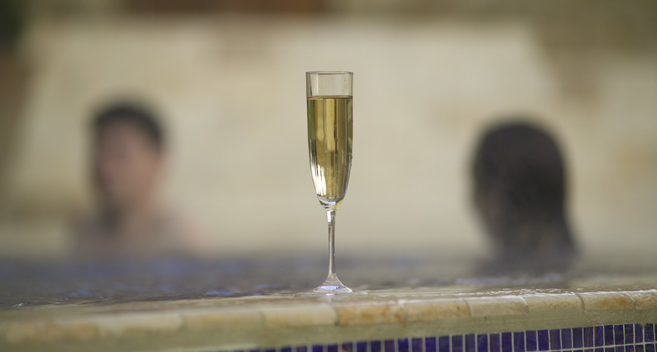 Classic and romantic things to do on Valentines Day
There's a reason that certain days out are ubiquitous with saying "I love you" - sometimes the classics are the best! Here's our advice on spending a classic Valentines Day in Wiltshire.
Share a Romantic Meal
Good food, good wine and good company make for a romantic night out on Valentines Day. And Wiltshire has lots of great foodie options to choose from, including award-winning fine dining restaurants and laid back pubs and inns. Book in advance as Valentines Day will be popular.
Indulge in a Sumptuous Spa Trip
Treat yourself and your loved one to an indulgent spa break in Wiltshire over Valentines Day. Get away from the stresses of the week and spend a relaxed weekend in each other's company. There are lots of Wiltshire hotel options offering great spa packages including Bowood Hotel Spa and Golf Course, Whatley Manor Hotel and Spa, Woolley Grange Hotel, The Bishopstrow Hotel, Milford Hall Hotel and Spa and Lucknam Park Hotel and Spa. Take your pick!
Go for a Walk
Wander hand in hand amongst ancient landscapes, peaceful woodland or picturesque villages. See the first flowers of spring transforming Wiltshire's countryside, and admire the breathtaking views. The many Wiltshire Wildlife Trust nature reserves offer the perfect setting for a romantic Valentines stroll.
Book a Romantic Stay
Whether you fancy an indulgent weekend in a country house hotel, or a cosy glamping experience in a shepherds hut, book yourself a night away in Wiltshire over Valentines Day this year. As Valentines Day falls on a Friday in 2020, why not make a weekend of it and book for both Friday and Saturday night? Have a look at all the lovely accommodation options available.
Go for Afternoon Tea
Treat your special someone to the delightful ritual that is afternoon tea this Valentines Day. Copious cups of tea, fancy sandwiches, homemade cakes and indulgent scones - what could be more romantic than spending an entire afternoon eating lovely food together?
Watch the Sunset or Sunrise
The days are short in February, but no matter! That just means its easier to catch a stunning sunset or sunrise, with a backdrop of Wiltshire's timeless countryside. Need inspiration on where to go? Take a look at our ten best places to watch the sunrise in Wiltshire. Don't forget to wrap up warm!
Watch a Show
Book two tickets to a play, gig or even the cinema this Valentines Day. Wiltshire's theatres and music venues have a wide selection of performances taking place over the Valentines weekend this year. City Hall in Salisbury even have a vintage-inspired evening of burlesque on Saturday 15 February in celebration of Valentines Day!
If you're still not sure what to do over Valentines weekend in Wiltshire, have a look at our run-down of what's on in Wiltshire this Valentines Day for upcoming events and activities taking place in February.
Related
0 Comments