From 12 April, shops of all kinds have been able to reopen in England. Across Wiltshire, independent businesses, boutique shops, and many types of retailers have begun to welcome the public back once again. If you're visiting Wiltshire for a holiday or a day trip, take a look at some of our wonderful shopping options in between exploring the stunning countryside, fun attractions and lovely towns! There are plenty of great shops to discover during your visit, so please support our highstreets and shop local here in Wiltshire this spring and summer. You can also take a look at the Wiltshire reopening roadmap for more details of what will be open around Wiltshire in 2021.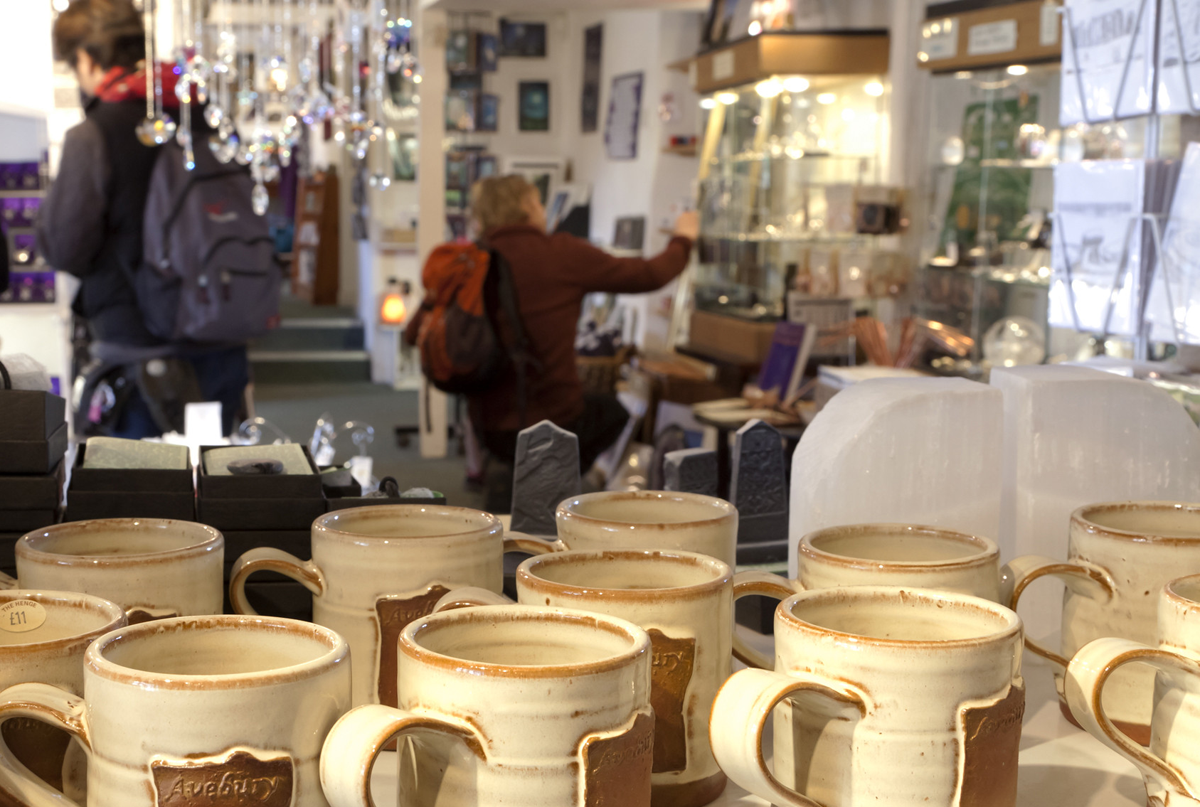 Wiltshire Towns and Highstreets
Every Wiltshire town (and many of our villages!) has their own local retailers, with some incredible secret gems known and loved by the locals just waiting to be discovered. If you're exploring Wiltshire's charming towns this spring or summer, keep your eyes open and you will find many places to step inside and browse; bookshops with shelves in every direction, arts and crafts emporiums, boutique homeware and gift shops, open air markets, clothes shops, delightful delis, and much more.
In the north of Wiltshire, Malmesbury has a thriving high street well stocked with independent retailers; you can even pick up an Experience Malmesbury gift card which is redeemable at more than 30 local businesses. As the largest town in Wiltshire, Swindon has plenty of shopping on offer in the fully-pedestrianized town centre. And the smaller nearby towns of Highworth and Cricklade both have shops to browse scattered amongst their historic buildings and picturesque streets.
In West Wiltshire, the picturesque streets of Bradford on Avon near Bath are lined with independent shops and boutiques; take a look at all the shopping options on the Explore BOA website. Just down the road is Trowbridge with a wider range of shopping options including well-known brands. The vibrant market town of Chippenham has a thriving retail offering in the centre of town, with plenty of shops to explore along the High Street, Market Place, The Causeway, The Bridge and New Road as well as at Hathaway retail Park, Emery Gate Shopping Centre and open-air Borough Parade Shopping Centre. Just down the road from Chippenham is the quintessentially English town of Corsham, where independent book shops and galleries can be found on the charmingly historic streets.
In the centre of the county is Devizes, with its large market place in the centre of the town. Explore the independent shops here or pick up some locally-brewed beer from the Wadworth Brewery. Historic Calne is a wonderful base for visits to Bowood House or exploring Wiltshire's stunning countryside. And the town itself offers a range of independent shops and well-known High Street stores.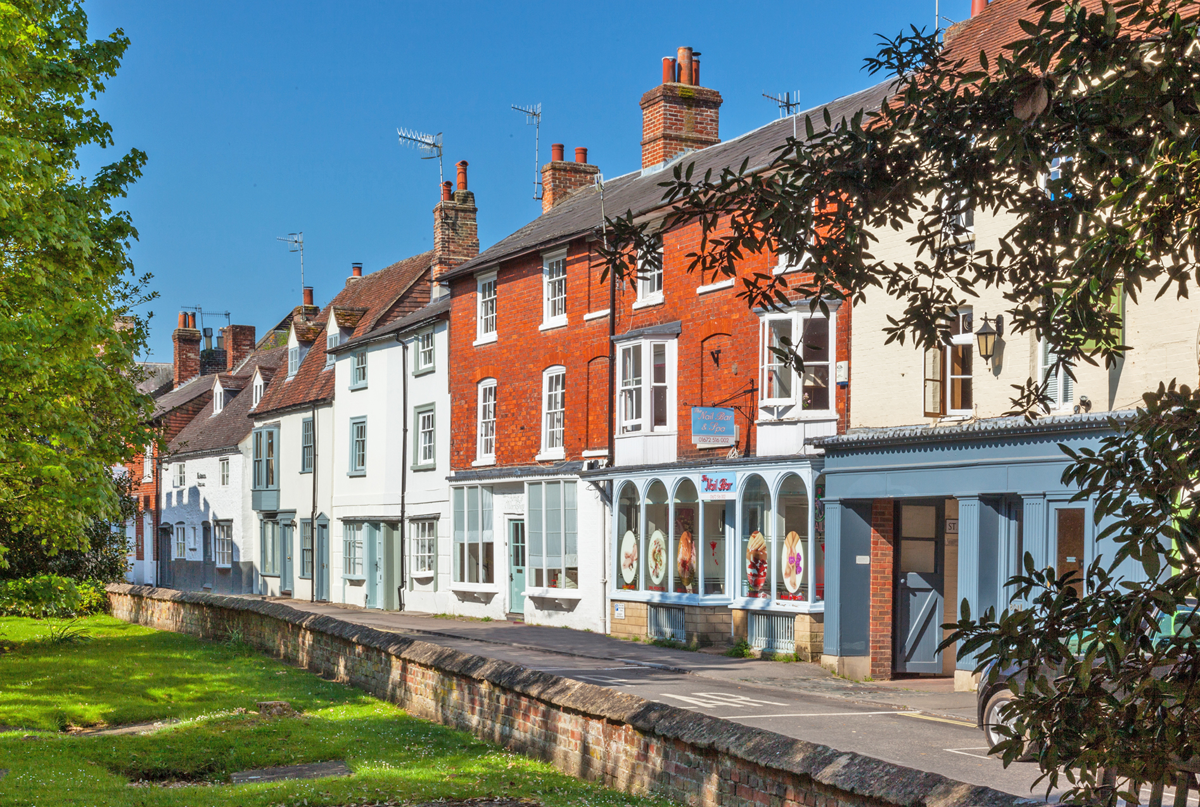 East Wiltshire is home to Marlborough - which boasts one of the widest High Streets in the UK! Marlborough High Street is lined with high quality shops housed in characterful old buildings; perfect for a day of retail therapy. In nearby Avebury, you will find not only the world's largest prehistoric stone circle, but lovely shops like Elements of Avebury - selling gifts, clothes and jewellery - and the Henge Shop - selling books, jewellery, fossils and more. The village of Pewsey, in the centre of the glorious and green Vale of Pewsey, is a picturesque spot to browse amongst small independent retailers. Take a look at all the local shopping opportunities scattered across the Vale of Pewsey landscape. The historic East Wiltshire towns of Tidworth and Ludgershall also have a small selection of shops.
To the South of Wiltshire you will find historic Warminster, with lots of lovely independent shops, and Wilton – home to the Guild shopping centre. At Amesbury - just a few miles from Stonehenge - there are plenty of independent shops to browse as well as a weekly Wednesday market.
Shop Local in Salisbury
Located in the South of Wiltshire, Salisbury is the only city in the county. It is home to a wide selection of highstreet and independent shops, as well as the regular Charter Market - which has been running for around 800 years! There are plenty of independent retailers to explore, offering brilliant shopping experiences, and lots of cafes, restaurants and pubs to choose from to relax in once you've finished your shopping. The galleries and shop at Fisherton Mill are open once more, selling a range of handmade items from local crafters. The gallery gift shop sells work from over 200 different artists, from ceramics to jewellery. If you're updating your wardrobe, Regent Tailoring and Chas H Baker both provide quality menswear, while Just Jane is a womanswear shop which stocks hosiery, swimwear and nightwear.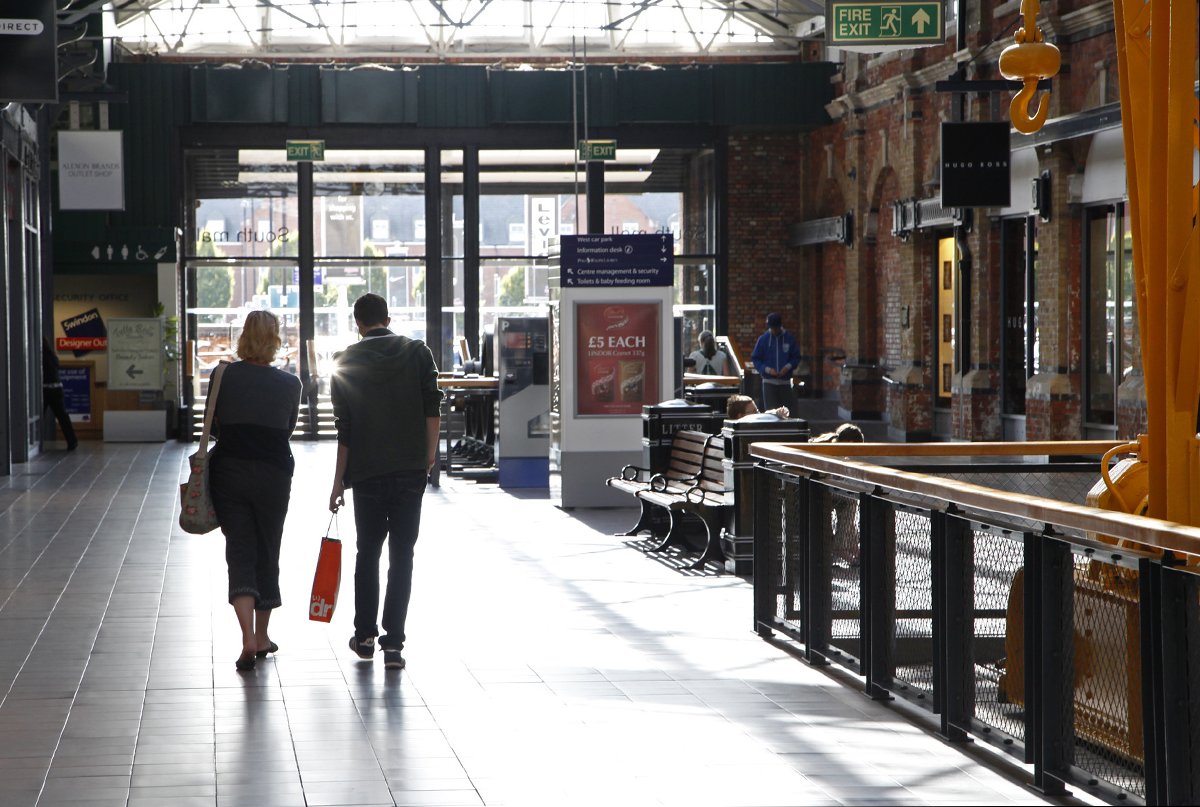 Shopping Centres
The Guild (formerly known as Wilton Shopping Village) is an unexpected and delightful find for many visitors to Wiltshire. Set in a rural spot on the edge of the town of Wilton within the charming historic buildings of a one-time carpet factory, the Guild houses a selection of homeware, interiors and gift shops as well as a superb courtyard cafe. Or if you're in need of some serious retail therapy, you can find one of the largest covered designer outlets in Europe in Swindon in North Wiltshire. McArthurGlen's Swindon Designer Outlet is housed in the beautifully renovated Grade II listed buildings of the Great Western Railway Works and is home to over 90 top-name stores, with plenty of big brands waiting to be discovered.
Foodie Favourites
Allington Farm Shop near Chippenham is well stocked with local produce, or you can pick up a hamper packed with delicious treats. Their 'minimal-contact collection' service means you can place your order online and when you arrive to pick it up, everything will be popped straight into your car boot for you. If you're visiting Salisbury, step inside Rolys Fudge Pantry to stock up on seriously delicious sweet treats.
Museums, Galleries and Attractions Gift Shops
As they gear-up for reopening from 17 May, many of Wiltshire's indoor attractions – grand historic houses, fascinating museums, award-winning galleries – are opening up their gift shops in advance. Take a look at the many attractions across Wiltshire for some inspiration and pop in to pick up locally-sourced produce or Wiltshire-themed gifts.
---
We hope we've inspired you to support our local Wiltshire retailers on your visit to Wiltshire. And we've got plenty more inspiration to help you plan your trip; take a look at the wonderful accommodation, things to do and places to eat and drink across Wiltshire and book your 2021 visit to Wiltshire today. As things across Wiltshire and England continue to reopen, please abide by government guidelines, and check reopening details with individual venues before you travel.
Related
0 Comments