As 2020 progresses into Autumn, we can expect some rainy days here in Wiltshire. Luckily, despite wet weather and covid restrictions, there are still lots of fun things to do!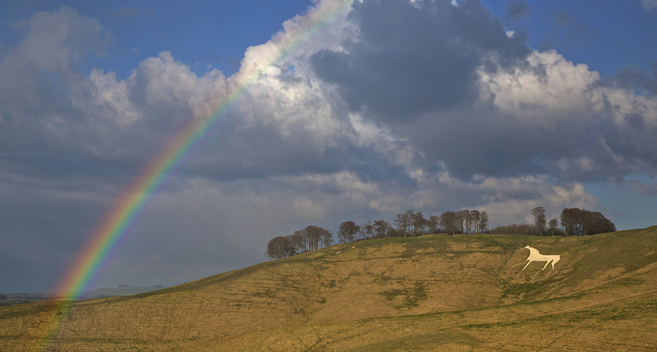 Lockdown is over, but covid is still here and we all need to maintain social distancing, so you might be asking yourself "what can I do on a rainy day during covid?" Well, in Wiltshire there are lots of brilliant rainy day activities, things to do and places to visit. So when the weather turns and the rain starts to fall, here are some ideas to keep you busy...
Try an Escape Room
Escape Rooms make great rainy-day options! Race against fiendish puzzles and tasks to escape before its too late. Live Escape Salisbury and Salisbury Escape Rooms both have exciting and challenging rooms to try, with new covid safety precautions in place; an ideal option for getting out of the rain while abiding by the Rule of Six.
Enjoy a Delicious Meal
If eating out was one of the things you missed most during the covid lockdown, now is the time to head out to a pub or restaurant and enjoy a delicious feast. There are plenty of wonderful places to eat and drink across Wiltshire, with clever covid-19 routines set up to keep you safe. So whether you want a hearty pub meal or a fine-dining experience, book a table and treat yourself on a rainy day...
Go to a Museum
Wiltshire has an abundance of museums to choose from on a rainy day! Explore the best Bronze Age archaeology collection in Britain at Wiltshire Museum. Learn about the history of photography at the Fox Talbot Museum. Get up close to magnificent locomotives at STEAM – Museum of the Great Western Railway. Explore a range of fantastic collections at Salisbury Museum, situated in the medieval King's House within the glorious setting of the Cathedral Close. View an array of incredible aircraft at Boscombe Down Aviation Collection. Take a private view of Chippenham Museum and learn about the area's history. If you are interested in Military history, there are a number of compelling options to choose from, including the Army Flying Museum just outside Salisbury, the REME Museum (dedicated to the history of the Corps of the Royal Electrical and Mechanical Engineers) and the Rifles Berkshire and Wiltshire Museum.
Have a Spa Treatment
There's nothing more relaxing than an indulgent spa treatment. Spas across Wiltshire have implemented new covid safety procedures so you can enjoy a massage or facial the next time you need a rainy day pamper. Take a look at the spa break options you can enjoy here in Wiltshire.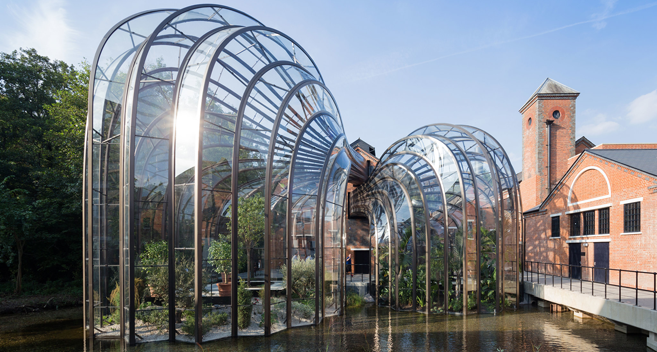 Discover How Gin is Made
While the rain falls outside, let the drinks flow inside! This Autumn or Winter, head to the Bombay Sapphire Distillery at Laverstoke Mill to find out about the care, skill and artistry that goes into every drop of Bombay Sapphire gin. The distillery is currently running reduced capacity tours as well as cocktail masterclasses - for both you will need to book your tickets in advance.
Cook a Hearty Meal
Turn the oven on, put on your apron, and rustle up a delicious meal or bake an indulgent cake. While the rain falls outside, you'll be snug in a warm kitchen with a nice cup of tea and the promise of tasty treats to come... Go to one of the regular farmers markets across Wiltshire to stock up on seasonal ingredients for your homemade feast, or do your shopping at Allington Farm Shop near Chippenham for a wide range of good-quality local produce.
Head to the Pub
Enjoy the warm atmosphere and a cold pint at the pub. What could be better than a quiet evening with friends as the rain thunders down outside. Wiltshire pubs and inns now have covid-19 procedures in place so you don't have to worry about a thing.
Admire Art
Just over the Wiltshire border in the stunning city of Bath is the Holburne Museum, home to a beautiful and fascinating art collection. Their current exhibition Grayson Perry: The Pre-Therapy Years has been extended until 3 January 2021, and would be an ideal rainy day option. Make sure you book your tickets in advance. If you're looking for art in South Wiltshire, Fisherton Mill in Salisbury is a top rainy-day destination, offering art gallery, shop, cafe and artists' studios all under one roof. The Gallery exhibits work by many leading artists, furniture makers and sculptors as well as an ever-changing array of jewellery, ceramics, glasswork and decorative items.
Go on a Lovely Wellies Walk
Don't let the rain put you off - go outside and splash in those puddles! Whatever the weather, Wiltshire has beautiful views and fresh countryside air to be enjoyed. As an added bonus, you're likely to have those stunning, sweeping countryside views all to yourself on a rainy day.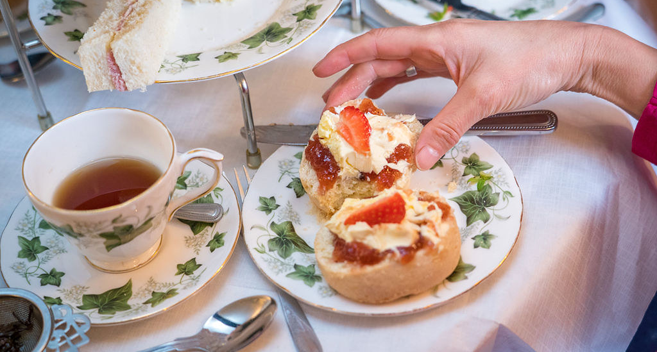 Find a Snug Cafe
Hot chocolate brimming with marshmallows. Buttery scones piled high with cream and jam. Huge slices of carrot cake with cream cheese frosting. A warm and delicious flat white. Local delicacy Wiltshire lardy cake. Classic English Breakfast tea. Indulgent chocolate brownies. Whatever your choice of hot drink and afternoon treat - wrap up warm, grab your umbrella and head out to one of Wiltshire's cosy cafes. Meet a friend for a good catch-up as you watch the raindrops chase each other down the windows.
Step Inside a Beautiful Church
There are lots of beautiful, historic churches scattered across Wiltshire, from tiny, hidden chapels to breath-taking Cathedrals. These spiritual monuments offer a tranquil place for reflection and prayer as well as a fascinating glimpse into Wiltshire's history, and make an ideal stopping-point for a rainy day. Many are now open to visitors once again, although it is worth checking opening times as well as what covid restrictions or procedures are in place before you go. At St Peter's Church in Marlborough, you will find a coffee shop set in the historic surroundings of a 15th-century church restored in Victorian times. In Salisbury, a visit to the famous Salisbury Cathedral is a must - make sure you book your tickets in advance.
Go Shopping
Grab your mask and head to the shops on a rainy day in Wiltshire during covid-19. McArthurGlen's Swindon Designer Outlet is home to big brands like Kurt Geiger, Superdry, Le Creuset, and Calvin Klein, and is one of the largest covered designer outlets in Europe - making it an ideal location for a day of shopping when the weather is really wet. At Wilton Shopping Village, you can enjoy a relaxed environment with a historic courtyard, shops and a pop-up kitchen. Or, take a shopping trip to Salisbury city centre, where there are plenty of independent retailers to visit.
Take a Cookery Course
How about learning a new skill? Wiltshire is home to a number of wonderful cookery schools where you can learn about cuisines from around the world, as well as bread-making, knife skills and other kitchen know-how. With classes for adults and kids, this is an ideal rainy-day activity for the whole family!
And if you're planning a trip to visit Wiltshire during the ongoing covid-19 situation, make sure you know before you go. Do your research before you travel and book in advance if necessary. Look out for the "We're Good to Go" mark to be sure that a business has implemented appropriate covid safety precautions. There are some stunning accommodation options to choose from for your Wiltshire staycation from glamourous hotels to cosy self-catering cottages.
Related
1 Comments