With ageless beauty, captivating history, and traditional charm, Salisbury's lively culture never fails to inspire locals and visitors from far and wide! Spend a weekend in Salisbury and explore the city's Medieval streets as you discover more of this unique part of Wiltshire…
Things to Do
Every visit to Salisbury offers different experiences with plenty of things to do throughout the city. From historic landmarks and museums to independent shops and galleries, as well as an exciting event calendar!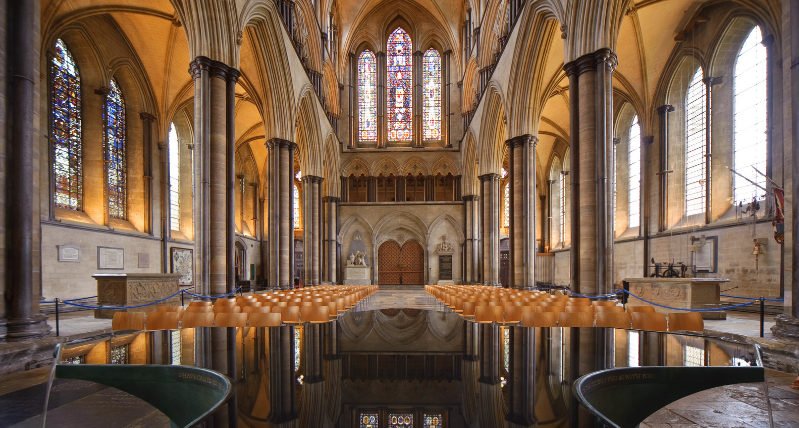 Salisbury Cathedral
Salisbury Cathedral is one of the city's most famous attractions and immediately visible when travelling into the city. With it's spire rising to a breath-taking 404ft, the tallest in the country, Salisbury Cathedral has helped guide visitors for centuries!
A magnificent example of medieval engineering both inside and out, learn more of its great history, dating back to 1218 when the Bishop of Salisbury abandoned the original cathedral at Old Sarum. Discover how one of only 4 surviving original 1215 Magna Carta came to the cathedral as you view its special exhibition explaining the origins and relevance to today.
Twilight Tower Tours
During the winter season, embark on a unique Twilight Tower Tour, climbing 332 steps to the base of its iconic spire and be rewarded with uninterrupted panoramic views of the city below. All whilst learning more about the iconic construction from experienced guides.
Surrounding the Cathedral are several attractions, all sharing unique insight into the history of this charming city.
Salisbury Museum
Housing one of the best collections of local archaeology including those related to the iconic Stonehenge, Salisbury Museum offers a spectacular display of over 100,000 objects, delving deeper into the story of the region.
Mompesson House
Once featured in the film 'Sense and Sensibility, Mompesson House offers a warm and inviting atmosphere with a magnificent interior featuring a graceful oak staircase and fine period furniture. This quintessential Queen Anne townhouse also displays one of the finest displays of English 18th Century drinking glasses, the garden offers an oasis with traditional herbaceous borders.
The Stonehenge Tour
Picking up from Salisbury centre, The Stonehenge Tour hop on hop off bus allows you to journey back in time, discovering the famous Stone Circle whilst stopping by local ruins including Old Sarum. With a all-in-one ticket, you will have access to fast track admission to Stonehenge, Old Sarum and Salisbury Cathedral as well as the bus tour where you can soak up the surrounding landscapes.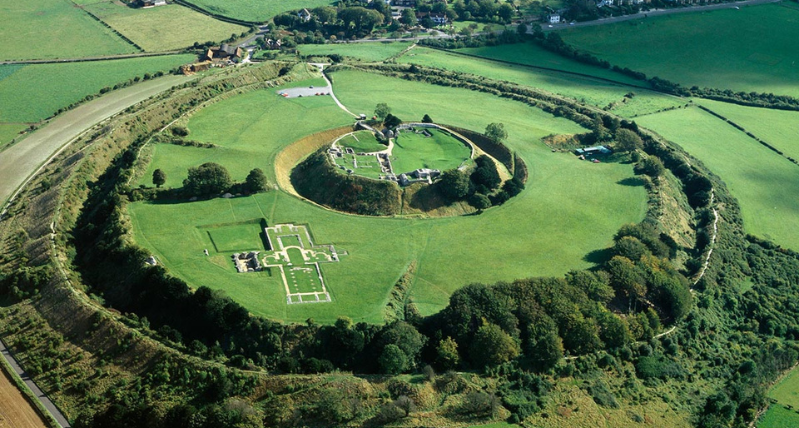 Old Sarum
A short distance outside the city is Old Sarum, the original Salisbury featuring over 2,000 years of history. Here, you can stand in the footprint of the city's first cathedral, explore the ruins of the royal castle, and discover incredible views of the surrounding Wiltshire landscape.
Fisherton Mill
Did you know that Fisherton Mill is the south of England's largest independent gallery! With an award-winning on-site café, independent store featuring locally hand-crafted gifts and artist studios upstairs, Fisherton Mills creates a haven for shopaholics and foodies alike.
Langford Lakes
Owned by Wiltshire Wildlife Trust, Langford Lakes offers the perfect nature experience with meadows, lakes and stunning paths to enjoy. Visit during the summer for your chance at spotting Canada geese, tufted duck and even the flash of a Kingfisher when settling into one of the 3 bird hide on site!
Live Escape Salisbury
For a fun activity with friends and family, head to Live Escape Salisbury. Featuring 4 unique escape rooms, enjoy a series of games as you solve your way through challenging puzzles against the clock!
Salisbury Escape Rooms
Just around the corner is Salisbury Escape Rooms, a whole new adventure waiting to happen! Travel to the outer reaches of the galaxy with Escape from Space or test your detective skills in Death at the Lab, there are plenty multi-media puzzles to solve.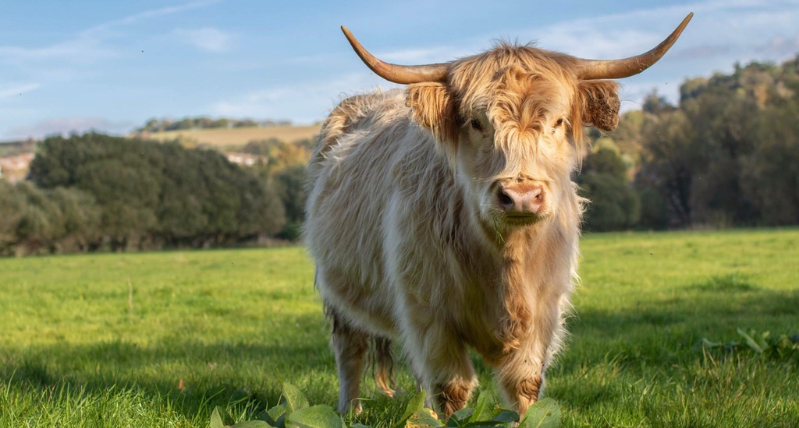 River Bourne Community Farm
If you are looking for a free activity in Salisbury, head to River Bourne Community Farm. See a working farm as you get up close to all the farm animals including pigs, alpacas, goats, Highland cattle, ducks and more!
St Thomas' Church
St Thomas' Church has been used for a place of worship for nearly 800 years, whilst home to several treasures dating back from the 15th Century, painted badges of the Guilds still visible in the Medieval wall paintings of the Lady Chapel! Visitors are drawn immediately to the 'Doom' painting above the chancel arch, perhaps St Thomas's single most famous feature.
Services are held daily except Saturdays, with hot drinks and cake available on Tuesdays and Saturday mornings, where you are free to browse the church's second-hand bookstall.
Entertainment and Events
As a city, Salisbury embraces the arts in the broadest sense with first-class venues offering quality entertainment throughout the year.
Salisbury International Arts Festival
Taking place every May is Salisbury International Arts Festival, one of the city's popular events featuring a jam-packed programme of creative performers. Enjoy returning favourites as well as new and exciting acts, exploring all areas of the art scene.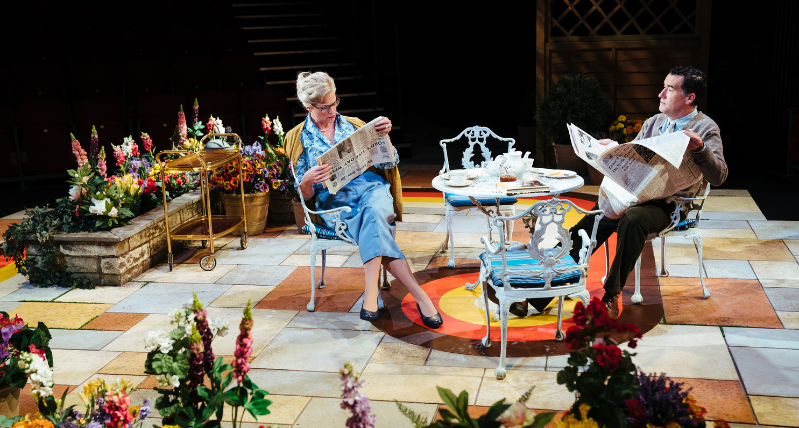 Wiltshire Creative - Salisbury Playhouse
One of the UK's leading producing theatres, Salisbury Playhouse offers a wide range of classic and contemporary plays, musicals, and seasonal pantomimes. Enjoy an afternoon of entertainment inside one of the 2 theatres, the Main House seating over 500, and the Salberg Studio seating nearly 150.
Food and Drink
Offering an enticing range of cafés, award-winning restaurants, and pubs, Salisbury provides the perfect eating out experience.
Allium Restaurant
Located in the centre of Market Square is Allium Restaurant, an independent, family-run fine dining restaurant. Serving the very best of modern British cuisine, enjoy tasty dishes featuring locally sourced food and seasonal produce, as well as a delicious selection of wines.
Anokaa
Experience innovative flavours of real Indian cuisine with locally sourced produce when visiting Anokaa in the historic city. Redefining modern Indian cookery, Anokaa fuses incredible flavours and western techniques for a delicious selection of meals for all to enjoy.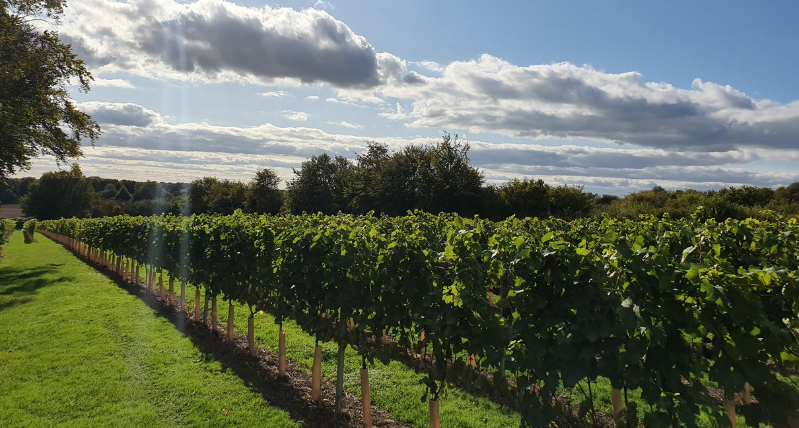 Bluestone Vineyards
Nestled in the stunning Wiltshire countryside just outside Salisbury is Bluestone Vineyards. Explore the 10-acre vineyard, planted with chardonnay, pinot noir and pinot meunier grapevines, destined for premium English Sparkling Wines. Experience the vineyards further with a Signature Vineyard Walk and Wine Tasting.
Places to Stay
From city centre hotels to cosy B&Bs, Salisbury welcomes you to extend your visit with a range of places to stay.
Legacy Rose and Crown
With stunning views across the River Avon and Salisbury Cathedral forming part of the picturesque skyline, Legacy Rose and Crown Hotel offers an ideal stay on the outskirts of the Medieval city. Original features dating back 600 years help to retain the hotels character with the original section of the building boasting wooden beams and log fires creating warmth and charm through the colder months.
Beckford Arms Ltd
For a traditionally English stay, head to The Beckford Arms, a delightful 18th Century inn located on the edge of the Fonthill Estate, a short drive from Salisbury. The Beckford has all the comforts of a hotel at pub prices, with simple yet stylish bedroom interiors. Head to the pub for a relaxed lunch, cosy dinner, or refreshing drink after a day of exploring the surrounding countryside.
Cottage at Marshwood Farm
Accommodating up to 4 people, Cottage at Marshwood Farm offers a comfortable self-catering accommodation surrounded by stunning countryside just 10 miles out of Salisbury centre. Featuring a fully fitted kitchen/dining room, comfortable lounge, bedrooms and use of barbeque and tennis court, make the most of this countryside stay when visiting Salisbury.
Mercure White Hart Hotel
Situated opposite the Cathedral and just a short walk from the city centre is Mercure White Hart Hotel, a modern accommodation offering luxury bedrooms and facilities, with a newly decorated lounge, bar, and courtyard.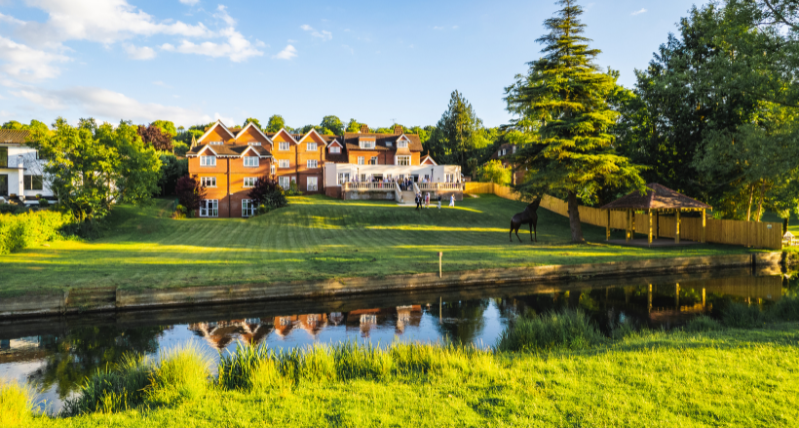 Riverside Hotel
Overlooking the city, Riverside Hotel is just a short stroll from the centre. The newly renovated accommodation includes 38 restored bedrooms, some displaying stunning views over the river to the historic cathedral. Enjoy a gentle walk amongst charming grounds leading down to the River Nadder, the perfect way to welcome a visit to Salisbury this season.
Short Stay Homes – Osmund House
Close to all amenities, Osmund House offers a stunning home away from home in the city centre. This beautiful self-catering holiday home sits amongst pretty gardens and includes 7 bedrooms and 6 bathrooms, a spacious kitchen dining area and sunroom. The garden offers the perfect escape for both adults and children, with a hot tub, barbeque lodge, play frame and trampoline.
Related
7 Comments