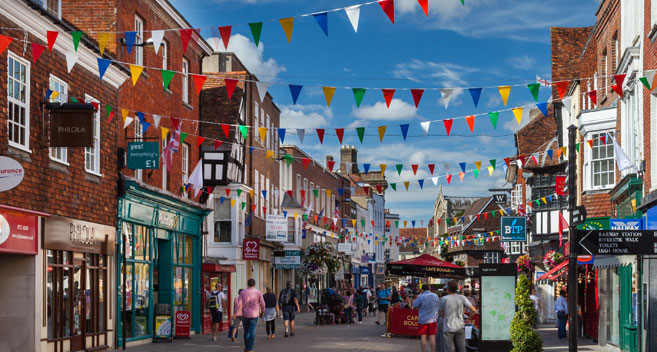 Whether your ideal break is calming, comforting, refreshing, or bursting with high adrenalin excitement, in Salisbury you can take things at your own pace. Meaning less racing against the clock and more timeless pleasures to enjoy. It's the perfect city escape, and with countryside surrounding the medieval town you get the best of both. If this hasn't tempted you yet, find out more with our list on 20 reasons why you should visit Salisbury below.
History & Heritage
Salisbury's history and heritage can be seen all around the city. From the fantastic selection of museums, to the original city site of Salisbury at Old Sarum and the famous Salisbury Cathedral, there's plenty of history to soak up.
1. Salisbury Cathedral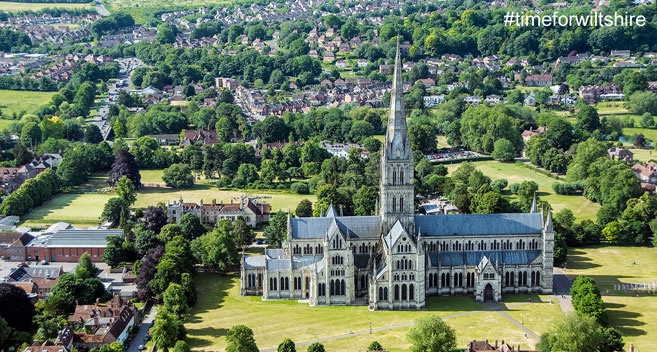 With its slender spire soaring gracefully into the sky, Salisbury Cathedral is the city's most iconic landmark. Among its many outstanding features are the tallest spire in Britain (123m/404ft), Britain's largest cathedral close and cloisters, and the world's oldest working clock. The glorious Chapter House makes a fitting setting for an exhibition showcasing the finest of only four original 1215 Magna Carta manuscripts.
2. St Thomas' Church
Admire the country's largest and most complete 'Doom' painting at St Thomas' Church. Tucked away in a corner of Salisbury St Thomas' Church is a place for the community to come together, look out for special events including Spring Concerts, Christmas tree festivals, and movies with a message.
3. Salisbury City Guides
Enjoy an informative talk about Salisbury's past and present with the knowledgeable Salisbury City Guides. Learn about the dark history on a Salisbury ghost tour during Halloween season, and discover the rich heritage of Salisbury's public decorative and fine art on an art walk.
4. Mompesson House
Relive scenes from Sense and Sensibility at Mompesson House, a perfect Queen Anne residence in the care of the National Trust.
5. Old Sarum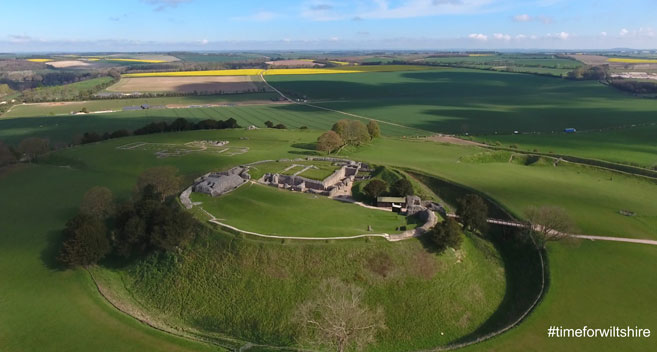 On the northern outskirts of the city lies Old Sarum, originally an Iron Age hillfort, later inhabited by Romans, Saxons and Normans, before growing into a flourishing medieval settlement and the original site of Salisbury.
6. The Rifles Berkshire and Wiltshire Museum
Delve into the history of two renowned local regiments at The Rifles Berkshire and Wiltshire Museum. Themes include The Peninsular War, Crimean War, Boer War, First and Second World Wars and events since 1945 including Afghanistan.
Fantastic Shopping and Quirky Independents
Salisbury has a fantastic shopping scene and is a great place to grab a bargain and discover a unique find. On the streets of Salisbury you will find high street favourites, and quirky independent shops just like the ones below.
7. Fisherton Mill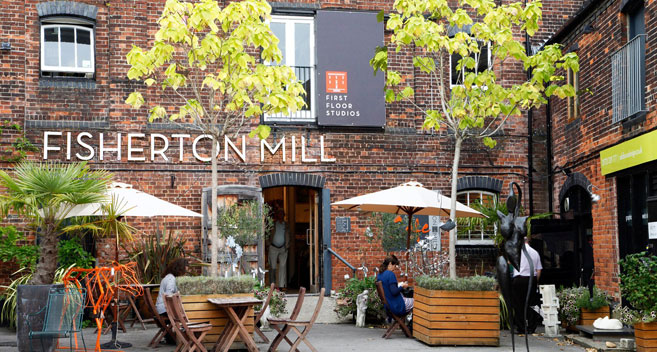 Fisherton Mill is a fantastic place to escape the hustle and bustle. Built in 1880 as a grain mill, it has been transformed into a shopaholics and foodies heaven, with work from local talented artists in the shop and fresh tasty ingredients from the award-winning café. There are also art studios on site that are regularly hosting crafts and arts workshops for you to try.
8. Casa Fina
Casa Fina is located just outside the High Street Gate that leads into the Salisbury Cathedral Close. The shop is quaint and quirky and a must-see when visiting Salisbury. You will find pretty trinkets, scented candles, kitchenware, vintage pieces and more.
Tasty Food & Drink
After a busy day shopping or seeing the historical sites of the city, you'll need to relax and refresh an discover the foodie places. In Salisbury there are restaurants featuring cuisines from around the world, sociable pubs and inns and quintessentially English tearooms, you'll be spoilt for choice.
9. Anokaa
Be transported to an Indian dining scene at Anokaa. This authentic dining experience in the heart of Salisbury is a popular favourite. The carefully selected menu uses locally sourced produce and innovative flavours. We can guarantee this is the best curry you will have tasted in a long time!
10. Côte Brasserie
Another popular restaurant in Salisbury is Côte Brasserie, the characterful building next to the River Avon is a fantastic social affair and place to enjoy French food with friends and family.
11. Beaton's Tea Rooms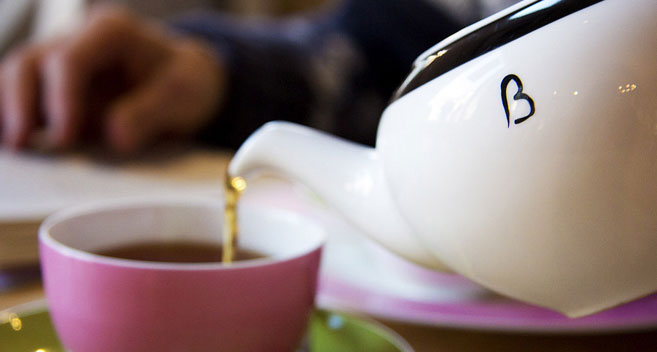 A 20-minute drive from Salisbury is the beautiful town of Tisbury. Here you can find Beatons Tea Rooms & Bookshop, which is inspired by the style and elegance of Cecil Beaton, and has a fantastic selection of teas and cakes.
Entertainment & Adventure
Get together with a group of friends at an escape room, enjoy an evening of entertainment with Wiltshire Creative, and see Salisbury from a birds eye view on a Salisbury Cathedral Tower Tour.
12. Salisbury Racecourse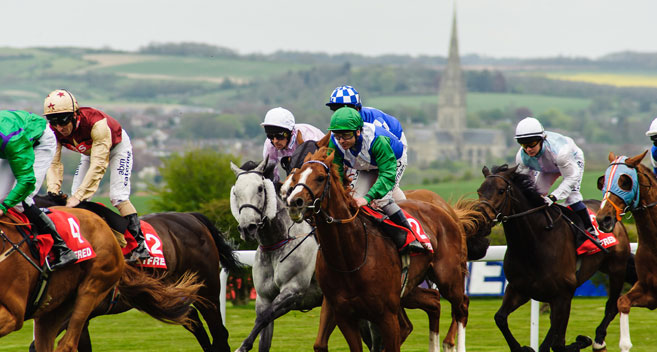 Thanks to its glorious location on the eastern edge of Cranborne Chase, Salisbury Racecourse is one of England's most beautiful. With racing having taken place here since the early 1600s, it's also one of the country's most historic. These days it offers 16 high quality flat race meetings between April and October.
13. Escape Rooms
Apply all your powers of deduction to save yourself from captivity at Live Escape Rooms Salisbury. If you dare try the Salisbury Escape Rooms too and try and investigate the Wessex Cold Case Unit.
Cosy Accommodation
Glamping, boutique hotels, B&Bs and more Salisbury has a variety of accommodation options for you. Browse through some of them below.
14. Legacy Rose & Crown
The four-star Legacy Rose & Crown Hotel is an original 13th century coaching inn, with stunning views across the River Avon and Salisbury Cathedral forming part of the picturesque skyline.
15. Marshwood Farm B&B
The family run Marshwood Farm B&B in Dinton is a lovely place to stay. As well as beautifully designed and spacious rooms overlooking farmland and woods, they also have a Shepherd's Hut you can stay in to really appreciate the countryside. If you're lucky you may even see the sheep being fed in the mornings to get the full farm experience. Marshwood Farm is an idyllic country retreat and ideal for getting away from that city life.
16. The Old House
Stay in a home away from home at The Old House B&B. Comfortable lounge, large gardens, off road parking and delicious full English breakfast. Antique furniture and old oak beams mixed with all the modern comforts of home.
17. Milford Hall Hotel & Spa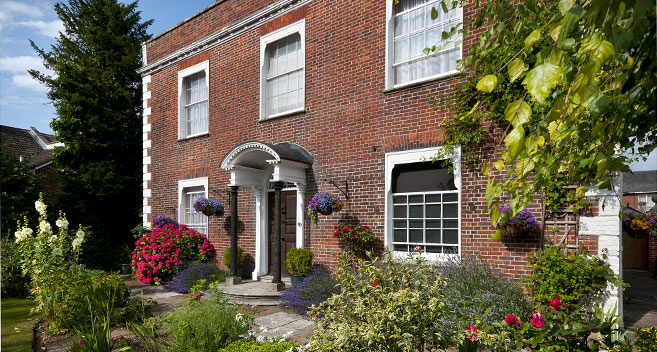 Milford Hall Hotel & Spa is situated only 5 minutes walk from the historic market square in the centre of Salisbury and a short walk from the famous Salisbury Cathedral, museums and shops. The hotel offers a great base for visiting nearby Stonehenge and the New Forest. Lime Tree Spa adjoins the Hotel, a delightful Boutique Spa offering a wide selection of therapies to really compliment your stay

Escape to the Country
Salisbury is often described as a city in the countryside. Travel for only 10 minutes outside of the city and you will be in the heart of some of Wiltshire's beautiful landscapes. Including Cranborne Chase Area of Outstanding Natural Beauty, which is where the annual Chalke Valley History Festival takes place.
18. River Bourne Community Farm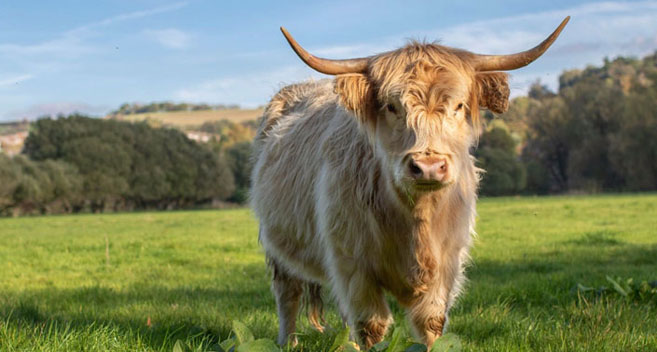 Only a 20-minute walk away from the city centre, River Bourne Community Farm is a working farm that is open all year and free to visit. This is a fantastic opportunity for the whole family to see what it's like being on a farm and learning about animals, including pigs, sheep, alpacas, donkeys, goats, Highland cattle, ducks and turkey.
19. Salisbury's Five Rivers
Salisbury stands at the confluence of the Avon, Bourne, Ebble, Nadder and Wylye. Between them these waterways offer excellent fishing, scenic riverside walks, and the chance to spot an abundant variety of wildlife.
A Timeless Wonder, Stonehenge
20. Stonehenge
Just 9 miles north of Salisbury lies the World Heritage Site of Stonehenge. If you stand on Salisbury Plain at sunrise or sunset it's easy to see why the ancient Britons believed this prehistoric monument was special. Its orientation on the rising and setting sun is one of its many unique features, but why it was built in this way has been lost in the mists of time. Go to visitwiltshire.co.uk/shop to pre-book your timed entry ticket.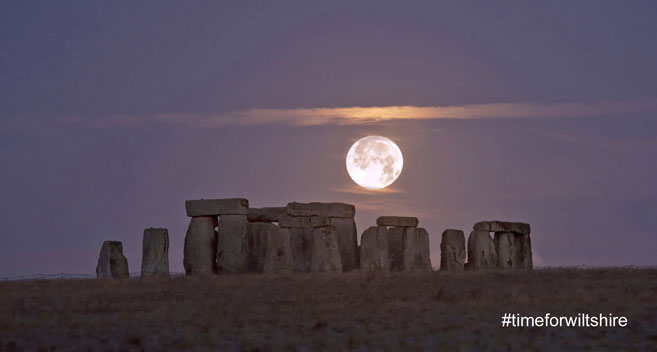 Find out more about visiting Salisbury in 2019 here and download our Salisbury map. Head to our 'What's On' page to see our latest events and discover more things to do here. Let us know what makes Salisbury special too you by sharing your photos with us on social media, and follow us on Instagram, Facebook and Twitter. We look forward to welcoming you to Salisbury soon.
Related
1 Comments