Ready to start planning an amazing holiday for the coming year? We're all looking forward to a fresh start in 2021! While we don't know exactly what the lay of the land will be in the Near Year, we're hoping there will be the opportunity for us all to escape the everyday by going on a well-deserved holiday. If you're planning a get-away in the New Year, Wiltshire is the ideal destination to visit. Need convincing? Here are 21 reasons to make 2021 the year you explore the home of Stonehenge, Salisbury Cathedral, and some of the prettiest villages in the country…
---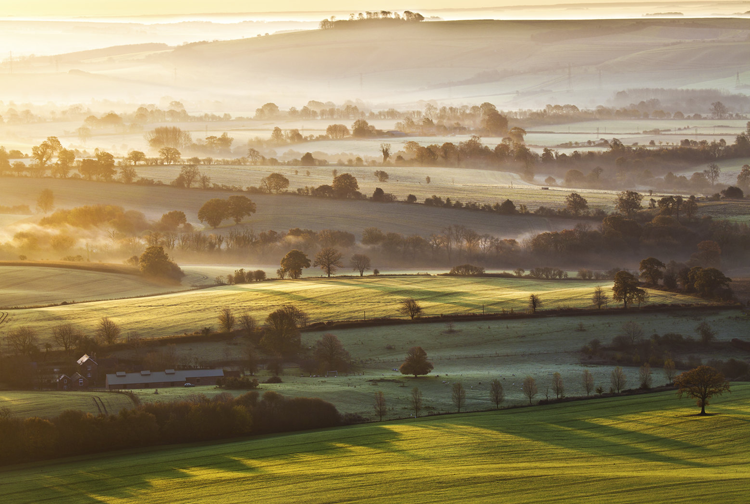 Get Outdoors and Explore Stunning Countryside
If you spent a lot of 2020 cooped up indoors staring at the same four walls, then 2021 is the time to stretch your legs and explore the great outdoors. You might be surprised by just how glorious the English countryside can be. Here in Wiltshire you can avoid the crowds while exploring picturesque canals, ancient forests, windswept hills, gentle rolling fields, mysterious standing stones, pretty nature reserves, and peaceful chalk streams. What's more, the open expanses of Salisbury Plain - where Stonehenge is located - make up one of the most unique and important wildlife-supporting landscapes in the UK.
---
Catch the Events you Missed Last Year
Every year, Wiltshire hosts some incredible festivals and exciting annual events. People flock from far and wide to attend the likes of Salisbury International Arts Festival, Chippenham Folk Festival, the Chalke Valley History Festival, Salisbury Literary Festival, Devizes International Street Festival, and WOMAD. We missed out on some brilliant events last year, but don't worry – they're planning to return with a bang in 2021! Have a look at what's on in Wiltshire to help you start planning.
---
Follow in The Footsteps of the Stars
If you spent 2020 glued to the TV watching the likes of The Crown, 2021 is the time to discover the real locations behind the screen sets. There are some amazing film and tv locations across Wiltshire, which you may just recognise from the likes of Poldark, Harry Potter, Wolf Hall, Downton Abbey, Stardust, Pride and Prejudice, Dr Who, The Crown, The Other Boleyn Girl, Warhorse, Tomb Raider, Chocolat and The Secret Garden. Phew - that's a lot of screen time!
---
Discover Canaletto at the Holburne Museum
Just over the Wiltshire border in Bath, the Holburne Museum will be hosting a major exhibition of the paintings of Canaletto from January to May 2021. This is a rare opportunity to see Canaletto's beautiful paintings of Venice, which have not left their home at Woburn Abbey for more than 70 years. Don't miss it!
---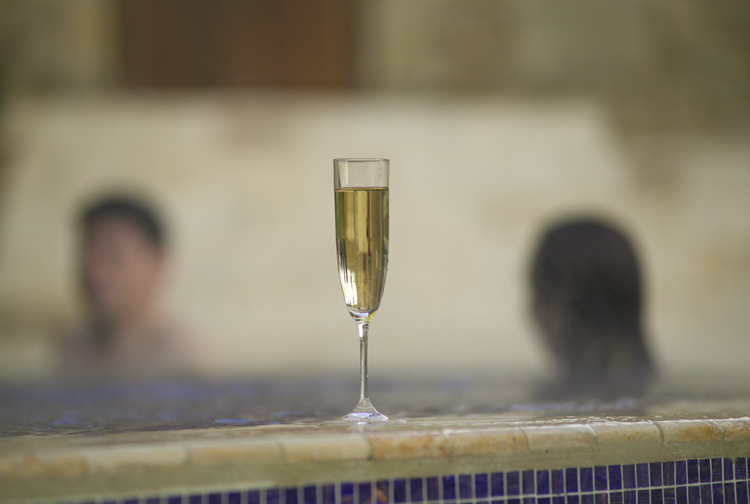 Treat Yourself
We all deserve a little bit of luxury as we look to a new year. So why not book a sumptuous spa break and be pampered? Or take a tour (and enjoy a tasting) at one of Wiltshire's vineyards like Bluestone Vineyards near Salisbury or a'Beckett's Vineyard near Devizes. Or spend a week in one of Wiltshire's luxury hotels. Or book a table for an award-winning dining experience. Treat yourself and step into 2021 feeling refreshed, rejuvenated and ready for anything.
---
Enjoy the Sights of Winter and Spring
2021 is the year to book a Winter or Spring getaway, before the busy crowds arrive for a summer holiday. If you've been yearning for a trip away for months, don't be put off by the slightly colder weather. Wiltshire is beautiful in the winter; crisp days start with early-morning mists and sparkling frosts and end with a cosy pint in the local pub. In the springtime, Wiltshire's woods come to colourful life with bright bluebells and daffodils, while lambs gambol in the nearby fields. Take a look at these five pretty spring walks in Wiltshire for some inspiration.
---
Go to the Theatre
Have you been missing live theatre? Head to one of Wiltshire's performance venues in 2021 to sink into the magic of live theatre and enjoy some pure escapism. Salisbury Playhouse, Salisbury Arts Centre, Swindon's Wyvern Theatre, and The Pound Arts Centre in Corsham will all be delighting us with live performances – including drama, dance, comedy and music – in 2021.
---
Explore The Guild
Formerly known as Wilton Shopping Village, this unique retail destination has recently been reimagined as The Guild, Wiltshire. Head to The Guild in 2021 and be one of the first to discover a wide range of homeware, interiors, gifting and wellbeing brands in a rural and historic setting, accompanied by cafe Herbs & Wilds which serves up local, seasonal produce.
---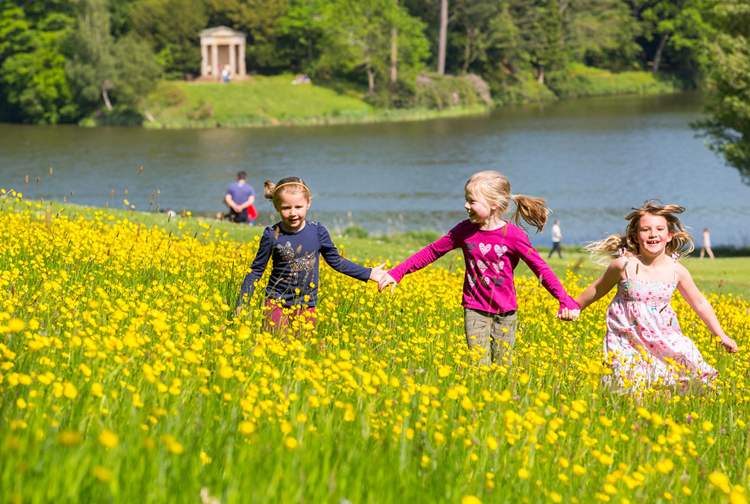 Make Memories with the Kids
Treat the kids to an adventure in Wiltshire in 2021. They can try out watersports at Cotswold Water Park, and meet the animals at one of our zoos or farms. Visit the amazing adventure playground at Bowood House & Gardens, or see knights clash at Old Sarum. Stay in the welcoming and child-friendly Woolley Grange Hotel, or have a go at family glamping. There will be plenty for the whole family to enjoy.
---
Tick Something Big Off the Bucket-List
If you haven't been to Stonehenge or Salisbury Cathedral yet, what have you been waiting for? Wiltshire is home to a wide array of fascinating historic sites including the ancient standing stones at both Stonehenge and Avebury. There's the 800-year-old Salisbury Cathedral, presiding over the original and traditional city of Salisbury. And Castle Combe, the 'prettiest village in Britain' is in the North West of Wiltshire. Plus, there's the UK's original safari park at Longleat. How may of these iconic locations will you tick off the list in 2021?
---
Find a Home-from Home and Spend Time with Family and Friends
When government guidance allows, spending time with our loved ones will be top of the list for 2021. So, book a big holiday home and spend a long week (or two!) catching up with friends and family in Wiltshire. There are lots of charming country cottages and welcoming self-catering accommodation options to choose from. If you're looking for something extra special, Log House Holidays offer lake-views and private beaches. The lodges at Devizes Marina each have their own hot tub, as well as great views for watching narrowboats float by. Queenwood Lodge is a beautiful Georgian building set in its own immaculate gardens with the option of your own chef to take care of the cooking during your stay.
---
Go on a Guided Tour
Why not go on a guided tour in 2021? Be introduced to the wonders of Stonehenge or the history of Salisbury by a real expert. Be driven across the wide expanses of Salisbury Plain in a 4x4 - and access areas that you just can't reach otherwise. Or go on a guided walking holiday to really appreciate the beauty of our countryside. There are many options to choose from! Take a look at the tours and sightseeing options available in Wiltshire, ready to reopen when government guidelines allow.
---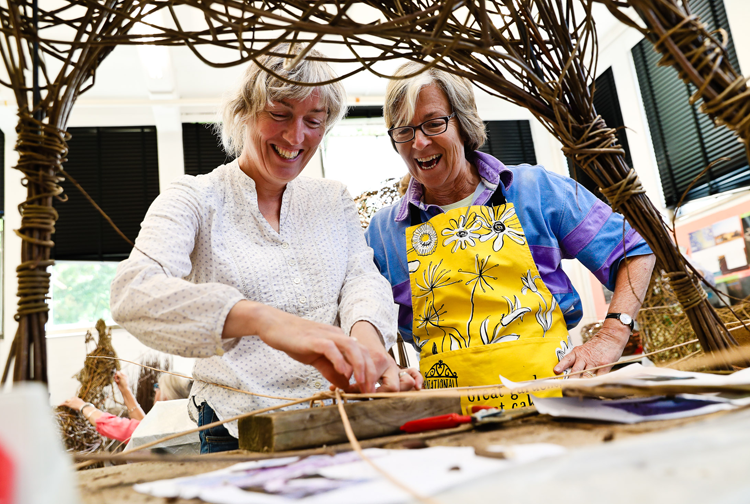 Learn a New Skill
Did you use lockdown to pick up a hobby or try out a creative new skill? Build on your success and learn a new ability during you 2021 trip to Wiltshire. Marlborough College Summer School have rescheduled all their 2020 classes to the summer of 2021, with courses to suit all ages and interests. Adult courses include arts and crafts, computing, history, creative writing, life skills, music, architecture, dance, photography, science, film and more. Children's courses span a wide range of activities including sports, arts, cookery, outdoor activities and more. Alternatively, if you want to improve your chef skills, there are plenty of opportunities at one of the many fantastic cookery schools here in Wiltshire.
---
Feel the Thrill at Salisbury Racecourse
Salisbury Racecourse hosted seven "behind closed doors" race-days in 2020, with no public admittance - so they're looking forward to being able to invite everyone back for some fun race-days as soon as possible. Watching the horses thunder by while sipping a Pimms in the bright summer sunshine promises to be the perfect way to escape the everyday in summer 2021!
---
Focus on your Wellbeing
After a difficult year in 2020, we've hopefully all learnt the value of looking after ourselves physically and mentally. What does wellness look like to you? Morning yoga, perhaps. Or maybe an afternoon jog next to the canal. A relaxed evening in the pub catching up with friends and family. Homemade meals using produce fresh from the market. A relaxing soak in the bath at the end of the day. Watching the sun rise over ancient landscapes. Feeling awe as you contemplate the magnificence of 800-year-old Salisbury Cathedral or the mystery of our ancient standing stones. Make time for yourself here in Wiltshire.
---
Explore Iford Manor Gardens
After being closed throughout 2020, Iford Manor Gardens will be opening in 2021 with a brand new cafe. The stunning gardens - which steal the show in the new Secret Garden film starring Colin Firth and Julie Walters - will also be offering new audio tours in 2021.
---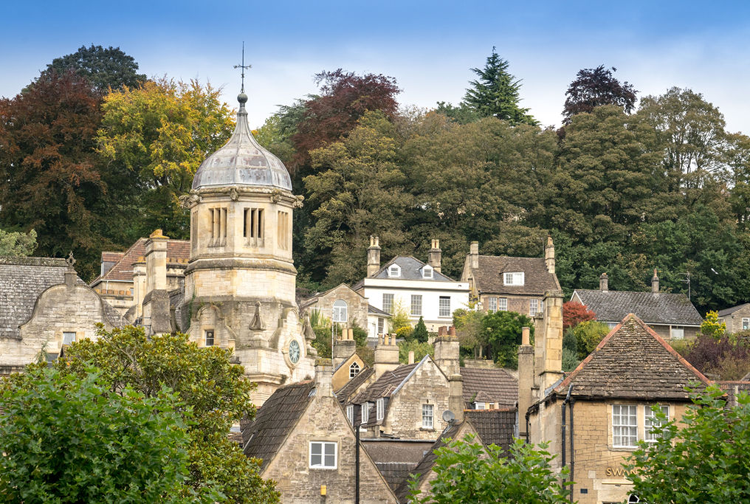 Visit Somewhere Small and Picturesque
Has 2020 left you eager for a dose of the quaint, charming and rural? If you're looking for pretty village streets lined with idyllic stone cottages, or hamlets where bird-song is the only thing you can hear, or friendly market towns with independent shops and historic houses - Wiltshire is the place to go. Have a look at our top picks of 20 picture-perfect villages in Wiltshire or our lovely local towns for some inspiration of where to stay.
---
Blow Away the Cobwebs
Ready for a year of thrills and excitement? Book yourself in for a Tandem skydive and jump out of a plane high above Wiltshire's stunning landscapes with GoSkydive or Skydive Netheravon. Race around the track at the West Country's Home of Motorsports; Castle Combe Circuit. Or splash through puddles on an off-road tour of Salisbury Plain with Salisbury Plain Safaris.
---
Get Active
Being more active is a classic New Year's Resolution. Here in Wiltshire, surrounded by timeless countryside, it won't feel like a chore! Jump on your bike with Hayball Bike Hire or Towpath Trail Bike Hire, or stretch your legs and plan a walking holiday in 2021. You could also have a go at activities like horse-riding or try out other exciting adventure and outdoor sports.
---
Go Shopping
Enjoy some well-deserved retail therapy in 2021. Browse the regular farmers markets that spring up weekly in Wiltshire's charming market towns. Indulge yourself at McArthurGlen Designer Outlet Swindon, home to a wide array of High Street and Designer shopping brands. Or pop in to our lovely local, independent shops to pick up everything from food to fashion and homeware to artwork.
---
Discover the Great West Way
The Great West Way runs between London and Bristol, passing through the breath-taking landscape of Wiltshire on the way. Why not include a trip along this unique touring route as part of your Wiltshire holiday? Explore by foot, car, train, bike or boat to discover a slice of quintessential Englishness.
---
We hope we've inspired you to take a 2021 English staycation here in timeless Wiltshire - you can start planning your trip today. Here's to a wonderful 2021!
Related
0 Comments