It's a new year and a new decade, which means its time to start making plans for 2020. There are lots of great reasons to take a trip to Wiltshire this year, including some big birthdays and exciting events. Plus, there are plenty of opportunities to get stuck into your New Year's Resolutions - whether that's to get active, spend more time with the family or try a new hobby.
Here are twenty hard-to-beat reasons why you should go on holiday to Wiltshire in 2020...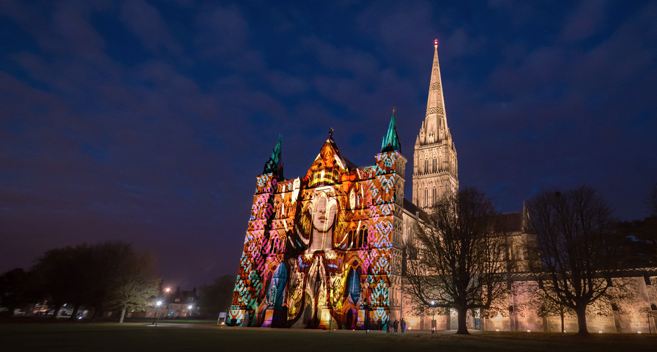 1. Experience a City on the Move
This year, Salisbury celebrates 800 years since the Cathedral moved from its original location at Old Sarum and prompted the formation of a brand new city - the city we now know as Salisbury. Salisbury2020 will see a host of exciting performances, concerts, shows and exhibitions celebrating this anniversary, all inspired by the theme of 'movement', making 2020 the perfect opportunity to visit Salisbury, the city on the move.
2. Get Active
Every year, one of the most popular New Year's Resolutions is to be more active. If you want to get out and about more in 2020, why not go walking or cycling in Wiltshire? There are thousands of footpaths to explore, leading you through pretty Cotswold villages, along peaceful towpaths, past White Horse figures and windmills, through bluebell woods, over rolling hills and amongst ancient standing stones.
3. Celebrate the National Trust's Birthday
2020 is the 125th anniversary of beloved British institution the National Trust. Founded in 1895, the National Trust has been protecting historic properties and stunning countryside ever since. Wiltshire's wonderful National Trust locations include the picturesque village of Lacock and the standing stones at Avebury. Have a look at all the National Trust places to visit in Wiltshire and plan a trip to celebrate this big birthday in 2020.
4. Spend Time with the Family
Make time for Wiltshire and spend quality time with your family in 2020. There are lots of exciting family-friendly activities and attractions to visit that both big kids and little kids will love. Meet meerkats, tigers, butterflies, guinea pigs, rhinos and more at one of our zoo and animal attractions, or take on the challenge of an escape room and get the family working together to crack clues and solve riddles.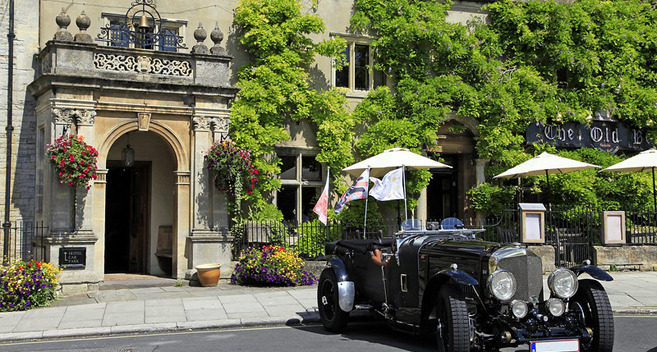 5. Explore Malmesbury
Take a trip to the market town of Malmesbury in North Wiltshire this year and explore charming streets and historic buildings. There's a 12th Century Abbey, beautiful gardens, fantastic independent shops and a weekly farmer's market. Malmesbury is also home to England's oldest purpose-built hotel, The Old Bell Hotel, which celebrates its 800th birthday in 2020!
6. Go to an Exhibition
Turn into a culture vulture with some art gallery trips this year. In 2020, there will be some fantastic exhibitions taking place in Wiltshire. Explore the culture of 1960s Britain at Pop and Prosperity in Swindon. In Salisbury, Spirit and Endeavour will see iconic pieces of contemporary art by the likes of Henry Moore exhibited inside and outside Salisbury Cathedral. Just over the border in Bath, Grayson Perry: The Pre-Therapy Years takes place at the Holburne Museum.
7. Go Shopping
Is it time for some retail therapy? There are lots of wonderful shopping opportunities in Wiltshire, from independent shopping streets in charming market towns to McArthurGlen Designer Outlet Swindon where you can get big discounts on big brands. There are also regular markets and famers markets where you can pick up local produce and handmade items. So go on, treat yourself in 2020.
8. Enjoy Eco-Friendly Travel
If you are concerned about cutting down your carbon footprint in 2020, consider a staycation in the UK and plan a trip to Wiltshire. With great public transport options running into towns and villages like Salisbury, Bradford on Avon, Chippenham, Tisbury and Pewsey plus eco-friendly accommodation and lots of locally-sourced sustainable food and drink to enjoy, you can have an enviromentally sound trip around our timless county. Have a look at the options for eco-friendly holidays available in Wiltshire and plan a green trip for 2020.
9. Make Time for Yourself with a Spa Break
If your New Year's Resolution is to take more time for yourself, book yourself a relaxing spa trip in Wiltshire in 2020. There are lots of options to choose from including Bowood Hotel, Milford Hall, Woolley Grange Hotel, and Whatley Manor.
10. Watch The 2020 Summer Olympics
The 2020 Summer Olympics are taking place in Japan in July and August 2020. And if you're not going to be there in person, the next best option for watching the action has got to be a comfortable English pub! There are lots of great pubs and inns scattered across Wiltshire, where you can while away hours with a pint of local beer whilst soaking up the action from Japan. Or why not get hands-on and try out some of the sports and activities taking place during the games for yourself. If you're inspired by what you've seen on the screen, head to Cotswold Water Park where you can try out archery, kayaking and cycling.
11. Take a Trip to the Theatre
There's something for everyone at the theatre in Wiltshire this year, from hard-hitting drama to family-friendly shows. The 2020 programme at the Wyvern Theatre in Swindon includes Waiting for Godot in April and Shrek the Musical in October. At Salisbury Playhouse you will have a chance to see Blood Wedding, The Kite Runner, and many other shows. Meanwhile, the Pound Arts Centre in Corsham has a busy programme of plays, music, talks and films to choose from throughout the year.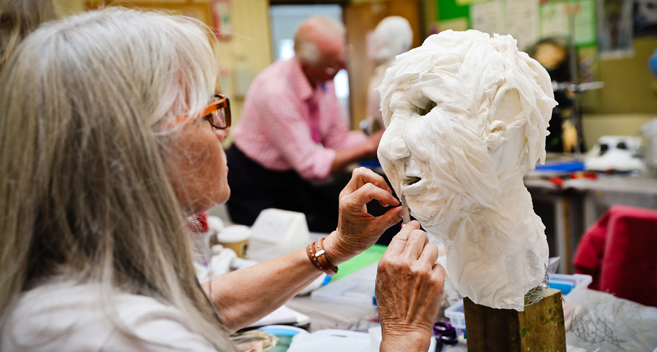 12. Learn a New Skill
Another classic New Year's Resolution is to take up a new hobby or learn a new skill. Improve your culinary know-how with a course at one of the local cookery schools in Wiltshire. Or, book yourself on to a course at Marlborough College Summer School where there are hundreds of short courses running over the summer in everything from creative arts to sports and history to science.
13. Celebrate the Roaring Twenties at a SpeakEasy
We don't know what the 2020s will be like, but we know (or think we do!) all about the roaring 1920s. Celebrate the style of 100 years ago with cocktails at Caboose, a 1920s inspired Parlour bar in the centre of Salisbury.
14. Visit Trowbridge
Trowbridge is the county town of Wiltshire and has a rich industrial heritage, with plenty for history-buffs to see. Trowbridge Museum has been closed since 2018 whilst expansion work takes place and is due to reopen in 2020 showcasing a range of brand new features and exhibits. In 2020, the newly improved museum will give visitors the opportunity to engage with the town's textile past, discover new skills and be inspired by new contemporary exhibitions.
15. Enjoy One of Wiltshire's Biggest Events
Time your visit to Wiltshire to coincide with one of the biggest events of the year. Annual events which return to Wiltshire in 2020 include Salisbury International Arts Festival, Chippenham Folk Festival, Longleat Festival of Light and Chalke Valley History Festival. September will also see lots of interesting historic buildings across Wiltshire throwing open their doors for Heritage Open Days.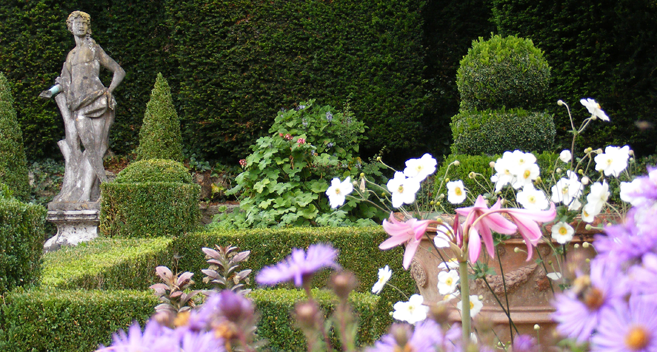 16. Follow the Films
With picturesque towns and gorgeous countryside, it is no wonder that Wiltshire is often used as a filming location for TV shows and movies. A new version of children's classic The Secret Garden is due for release in April 2020, with many scenes from the film taking place in the stunning Iford Manor Gardens. The gardens are open from April to September in 2020 so you can see for yourself the places that inspired the film.
17. Spend More Time Outdoors
Spending time outside in nature is good for the body and the mind, so make sure you make time for the great outdoors in 2020. Climb up to see the view from one of Wiltshire's hillforts and blow away the cobwebs, or explore one of the local nature reserves run by Wiltshire Wildlife Trust for a chance to spot all sorts of birds, plants and animals. Have a look at our top 10 Wiltshire views for more inspiration.
18. Go to a Music Festival
Music festivals are one of the major highlights of any English summer, and there are plenty to pick from in Wiltshire this year. Internationally renowned WOMAD Festival takes place in Malmesbury in July 2020, whilst smaller annual festivals include the Stonehenge Solstice Music Festival in June and the Larmer Tree Festival in July.
19. Try Something New...
Not only is it a new year, it's a new decade! So why not step outside your comfort zone and try something new in 2020? Thrill yourself by going skydiving with GoSkydive or Skydive Netheravon, try racing driving at Castle Combe Circuit or floating up, up and away in a hot air balloon.
20. ...or Discover Something Old
Wiltshire is a county of timeless landscapes where you can discover ancient wonders. Make 2020 the year you step back in time and experience our history for yourself. Walk around ancient sights like the standing stones at Avebury and Stonehenge, mysterious Silbury Hill or prehistoric West Kennet Long Barrow. Discover the inspiring and impressive legacy of Wiltshire's industrial past at Wilton Windmill, Crofton Beam Engines, Caen Hill Locks and STEAM - Museum of the Great Western Railway. Explore traditional country towns and pretty, historic buildings or step back in time at stately homes like Wilton House, Stourhead and Bowood House & Gardens.
We hope to see you soon in 2020! Have a look at our accommodation pages for inspiration on where to stay during your holiday to Wiltshire this year...
Related
0 Comments